Colors in marketing boost brand recognition by up to a whopping 80%. It's no wonder giant brands use a particular color(s) for their logos and products.
If you're a tractor enthusiast, you can differentiate various tractor brands by color. That's why you can easily recognize the green & yellow branded John Deere tractor or the bright red colored Case IH tractor. But what about the most iconic tractors that are orange?
If you're in the market for an orange tractor brand, this article got you covered. We'll discuss the seven most iconic orange tractor companies and why you should consider them.
Which Tractor Brands are Orange?
The following brands have orange tractor models.
Kubota
Bobcat
Daedong
Fiat
Nuffield
Steyr Tractor
Fendt
Kubota
Headquarters: Japan
Founded: 1890
Web page: https://www.kubota.com/
Kubota is a famous tractor brand known for producing tractors for the agricultural and construction industries.
Ganshiro Kubota founded this brand in 1890 in Osaka, Japan as a tractor manufacturer. Today, this brand is one of the leading producers and suppliers of orange tractors.
Besides tractors, the brand produces various agricultural and construction equipment, engines, cast metal, vending machines, and pumps.
The brand has a full lineup of small- to large-sized orange tractors. Their compact utility tractors are prevalent in residential, agricultural, and industrial applications. Farmers in large-scale commercial farming can use the newest Kubota M7 series of orange tractors.
Kubota orange tractors are compatible with several implements to handle various tasks like plowing, tilling, hauling, and harrowing.
As a global tractor supplier, Kubota tractors are available in over 120 countries. Their agricultural tractors are prevalent in Japan, the United States, Australia, Canada, Africa, and Asia. According to the brand's website, the total global tractor production for Kubota tractors is over 5.4 million units.
Kubota tractor models: B series, BX series, L series, and M series.
Bobcat
Headquarters: West Fargo, North Dakota, USA
Founded: 1947
Web page: https://www.bobcat.com/index
Bobcat is a renowned American-based brand specializing in farm and construction machinery. It has two headquarters; one in West Fargo, North Dakota, USA, and another in Dobříš, Czech Republic.
The company began in 1947 and grew as a producer of skid steer loaders. Today, the company produces a wide range of compact tractors, compact excavators, side-by-sides, and small hydraulic equipment.
While Bobcat tractors don't feature a prominent orange color, you'll find this color in all models. Their tractors feature orange-colored wheels and an orange "Bobcat" brand name imprinted on the body.
Agricultural tractors are available in sub-compact and compact models. They're user-friendly and powerful enough to tackle most residential and farm tasks. These tractors are compatible with multiple implements and attachments, making them versatile.
Bobcat tractors are popular in North America, Europe, and Asia. In North America alone, the brand sells over 200,000 units annually.
Best Bobcat tractor models: CT1025, CT2025, CT2040, CT2540, CT4050, CT4045, CT5550, and CT5558.
Daedong
Headquarters: Daegu, South Korea
Founded: 1947
Web page: https://ko.daedong.co.kr/
Daedong is another famous orange tractor brand in South Korea. It started in 1947 but began producing tractors in 1968. The brand's headquarters is in Daegu, South Korea. The company specializes in agricultural tractors, combined harvesters, ATVs, and engines.
Daedong is one of the most popular tractor manufacturers and suppliers in South Korea. It also sells its products to over 70 countries. The brand sells its tractors in the US, Europe, and other markets with the "Kioti" brand name.
You'll find some of its tractors with names like Landpower, Landix, and Farm Tanakaya.
Daedong has several headquarters in the USA with the Kioti brand name. These headquarters are in Wilson, North Carolina, and Wendell, North Carolina. Daedong "Kioti" tractor brand has over 350 network of dealers in North America.
The best Daedong tractor models: RX series, HX series, CS series, CK10 series, DK10 series, NX series, and PX series
Fiat
Headquarters: Turin, Italy
Founded: 1918
Fiat Trattori S.p.A. was an Italy-based tractor brand headquartered in Turin, Italy. The company started as a Fiat Group Company in 1918 as a manufacturer of agricultural tractors.
The brand made its first tractor – the Fiat 702 – in 1918 for agricultural applications. Other models that followed its first tractor are the 702A, 702B, 702BN, 703B, and 703BN. By 1925, Fiat had produced more than 2,000 units.
Fiat acquired Hesston and Braud in the 1970s and changed its name to FiatAgri. It then began producing grape harvesting equipment and forage machinery. However, FiatAgri disappeared in 1999 to allow New Holland to take over.
Over the years, Fiat has produced a range of agricultural orange tractors for everyday tasks. They're versatile and can handle large farms and challenging tasks.
New and used Fiat tractors are available in Switzerland, Germany, Brazil, Italy, Spain, and Austria.
Nuffield
Headquarters: England
Founded: 1948
Nuffield was a company in England that specialized in agricultural products, including orange tractors. William Morris began this company after producing the first tractor range with his company, Morris Motor Company.
The first brand's tractors were the Nuffield Universal M4 and the Universal DM4. In 1951, Morris Motors Company joined the British Motor Corporation (BMC).
BMC later merged with Leyland and Standard Triumph groups in the 1960s to form British Leyland. The brand continued selling tractors under the Nuffield. In 1969, the company changed Nuffield tractors into Leyland tractors.
Used Nuffield orange tractors are still available in the UK market. These tractors are versatile and can handle light-duty to heavy-duty tasks. They're also user-friendly and easy to repair and maintain.
Steyr Tractor
Headquarter: St. Valentin, Austria
Founded: 1864
Web page: www.steyr-traktoren.com
Steyr Tractor is an orange tractor brand located in Austria. The company began manufacturing agricultural tractors in 1864 in St. Valentin, Austria.
Over the years, Steyr Tractor has been part of various conglomerates. It's currently under the CNH Industrial and produces a range of orange and red tractors. Orange tractors are applicable in landscaping, snow removal, and forestry tasks.
The brand's headquarters has over 600 workers and produces over 10,000 tractors annually. It has a wide range of tractor models, including the Terrus CVT, Impuls CVT, Profi series, Kompact series, Serie U and Serie T.
Steyr orange tractors are available in Eastern Europe nations and Scandinavian countries.
Fendt
Headquarters: Marktoberdorf Germany
Founded: 1930
Web page: www.fendt.com
Fendt is a popular manufacturer of agricultural machinery in Germany. It produces tractors, combine harvesters, forage equipment, planters, telehandlers, and balers.
While Fendt tractors feature a distinctive green color on the body, all their wheels have an orange hue. Fendt tractors offer plenty of performance thanks to their continuously variable transmission. Whether new or old, these tractors are efficient and versatile in the agricultural industry.
The brand embraces innovativeness when creating its tractors. As a result, Fendt tractors are prevalent in the European markets. The brand enjoys a huge market in Germany, North America, the United Kingdom, and Canada.
Best Fendt orange tractor models: Fendt 1100 Vario MT, Fendt 1000 Vario, Fendt 800 Vario, Fendt 900 Vario, Fendt 200 Vario, and Fendt 500 Vario
Final Thoughts
Hopefully, this article helps you avoid scouring the internet for hours on end looking for a suitable orange tractor brand.
Whether you are interested in an agricultural or industrial orange tractor, the list above has you covered. You can choose Kubota, Bobcat, Daedong, Nuffield, Fiat, Fendt, or Steyr tractor brands.
These tractor brands are famous in various parts of the world, particularly the USA, Europe, Asia, and Australia. The brands offer high-performance and versatile tractor models for tackling light-duty to heavy-duty tasks. You can visit their web pages to see other products they produce or contact them.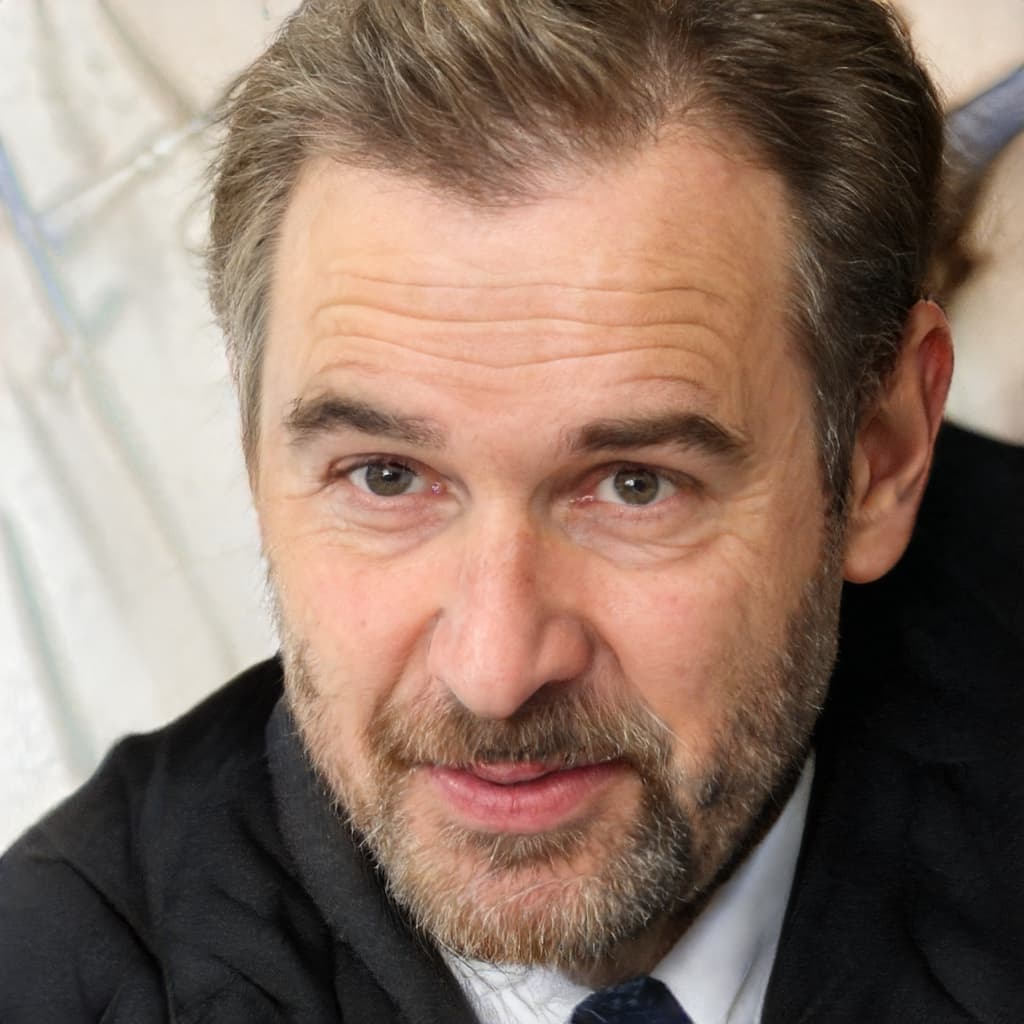 Hello! My name is Chris, and I am the founder of Yard Floor. When I was a toddler, my family had a lush green lawn. I was at the center of caring for and maintaining this lawn and even proceeded to take an associate's Degree in landscaping. I am here to share my years of experience with you – be it repairing your mower/tractor or caring for your lawn.