Kioti has established itself as one of the leading tractor brands, holding a 20% market share in the US small tractor market. The emblematic coyote logo has been commonplace for most farms and ranches in the country, but where are Kioti tractors made?
Kioti tractors are made by the South Korean company Daedong Industrial Co., Ltd. The company has manufacturing facilities in South Korea, China, and the United States. Kioti tractors sold in North America are primarily manufactured in South Korea. A few models are assembled in Wendell, North Carolina, USA.
Are you wondering where Kioti tractors are made? Read on for an in-depth answer.
Brief History of Kioti Tractors
Daedong Corporation introduced its first tractor in the US in 1986, and it has grown steadily ever since. It formed Daedong-USA, Inc in 1993 to spur the growth of the Kioti Brand Countrywide.
Based in North Carolina, Daedong-USA became a production and distribution center for the Canadian and North American markets. The company has over 500 dealers spread across the country and has also branched into manufacturing other products like:
All-terrain vehicles (ATVs)
Utility terrain vehicles (UTVs)
Combine harvesters
Power tillers
Rotary cutters
Skid-steer loaders
Rice transplanters
Zero-turn mowers
Daedong-USA is a major manufacturer of world-class diesel engines and has produced various products under different brands like Bobcat, Tnakay, Landix, and many more. Sometimes these products overshadow the tractors, leaving many to ask, "where is Kioti tractor made?"
The company's strategic partnerships with leading brands like New Holland and Kubota have strengthened its hold on the country's agricultural machinery market.
Daedong Corporation
As mentioned earlier, Daedong USA is the parent company of Kioti tractors. It's one of the largest steel manufacturers in South Korea and was first established as a foundry in 1947.
Daedong is the primary supplier for major brands like Mahindra, Bobcat, and McCormick. The company's tractor division, Kioti Tractors, is the 3rd small tractor maker in the country.
All Kioti tractors come fitted with Daedong's high-performance diesel engines. Daedong has steadily refined the engine for over 65 years to produce incredible power with maximum efficiency. The engines range from 24.5 to 73 horsepower, and all meet the standards stipulated by EPA,  ISO 9001, ISO 40001, CARB, and EC.
The company mass-produces cylinder blocks and cylinders for diesel engines used in cars and farm machinery. In 2013, it launched its first Tier-4 ECO common rail diesel engine. The engine's design and operation are designed to meet the strictest EPA emissions standards for off-highway diesel engines.
Daedong Corporation employs a meticulous manufacturing process for its engines. All diesel engines are diligently tested and monitored. Later, the data is examined for abnormalities and discrepancies. This ensures that the engines produced are high-quality, powerful, sturdy, and meet the highest emission standards.
Kioti USA
Kioti entered the US market in 1986, specializing in high-quality tractors before moving into UTV and farm equipment. In December of the same year, Kioti held its first annual dealer conference to showcase its products and attract dealers nationwide. The conference also invited dealers from Canada and Europe to see what Kioti offered.
The conference was themed "savage instinct," a bold statement from the tractor manufacturer, summarizing its resolve. The conference aimed to attract dealers and answer the question, "Where are Kioti tractors made?"
Kioti Tractors USA was established in 1993 in Wilson, North Carolina, to boost operations. Eleven years later, the company opened its headquarters, distribution, and service center in Wendell, North Carolina.
Entering a  foreign market initially proved difficult for Daedong Corp, despite creating an entire division for that specific region. In 2001, it partnered with DLL for financing to meet consumer demand and enable dealer financing.
The flexible financing option allows dealers to stock Kioti tractors without having cash at hand. Ready financing and Kioti's solid reputation made the tractors a hit in the North American, Canadian, and European Markets.
The company upped the ante in 2016 by partnering with DLL to provide Asset-Based Whole Goods Lending (ABL). With this financing option, dealers could offer their assets as collateral and expand their Kioti Inventory. This was a triple win for the financier, Kioti Tractors, and Kioti dealers.
Kioti Canada
Given its considerable success in the US market, Kioti spread its offering to the Canadian market, creating Kioti Canada in 2018. This was a subsidiary of Daedong-USA, with its distribution center in Mississauga, Ontario.
Canada boasts a robust agricultural market worth $134.9 billion, forming 9% of Canada's GDP. This was a strategic move by Daedong USA to capitalize on the country's growing agricultural scene. However, this doesn't mean that Kioti tractors were completely alien to Canada. Far from that, Kioti Tractors distributed its tractors and equipment via its headquarters in Wendell, USA.
Kioti Canada brought Kioti products closer to home by creating an extensive nationwide dealer network for retail and customer service. The company also offers a range of farming equipment manufactured by Woods. Woods is a strong partner of Daedong USA that specializes in farming equipment and its parts.
Currently, Kioti Canada has 70 dealers in Canada. Its 162,000-square-foot Canadian distribution center with 15,000 square feet of office space has a capacity for 500 tractors, 500 implements, and 500 accessories. Kioti Canada is keen on expanding its operations and distribution in Canada.
Kioti Europe
Daedong Corporation founded Kioti EU in 2012 to enable the distribution of Kioti tractors, parts, and equipment to over 30 European countries. The headquarters is in the Netherlands, near Rotterdam.
Four years later, Daedong established Daedong UK to focus on distributing Kioti tractors in the UK. The Pols Group of Holland is responsible for all the supply of Kioti goods in the UK. 
Its extensive supply network in France, Romania, Benelux, and other countries will help Kioti expand its reach. The Pols Group also has a solid customer service reputation that will serve Kioti UK well.
In 2019, Daedong formed a new office in Hamburg, Germany, to handle distribution and expand its dealer network in Germany. Although relatively new to the market, Kioti has made serious waves in the German frontier.
Does Kioti Make Its Own Engine?
Unsurprisingly, Kioti makes all its engines from South Korean and China factories. The company manufactures all its equipment from scratch and only outsources certain electrical parts.
Daedong, Kioti's parent company, began manufacturing engines as early as 1964. Over the years, the company has refined its engine for peak performance and efficiency. 
Currently, the company has achieved US EPA Tier 4 certification. This is the highest certification for emissions in off-road vehicles.
Why Are Kioti Tractors So Popular?
Now that we've answered, "where are Kioti tractors made," let's look at why they're so popular. Kioti tractors are popular worldwide, but what makes these tractors so popular? Some reasons for the popularity of Kioti tractors include:
Easy to Operate
Operating Kioti tractors is straightforward because the controls are easy to reach. Some Kioti tractor models have remotes that make it easier to control attachments. This makes for a seamless driving and operating experience.
Proprietary Engines
Unlike other tractor brands, Kioti manufactures its own engine. That means the engines are built specifically for the Kioti tractor models. This enables the production of more powerful, efficient, and sturdy engines that do little harm to the environment.
Mid and Rear PTOs
Kioti tractors offer both rear and mid PTOs. PTOs transfer engine power to attachments and implements. Customers can decide where they want their PTOs to get tractors best suited for the task at hand.
Powerful Tractors
Kioti manufactures tractors with up to 110 HP. Customers can buy tractors that match their work or load demand. The tractors are incredibly powerful and can handle heavy-duty work for years.
So, Where Are Kioti Tractors Made?
Kioti tractors are made by the South Korean company Daedong Industrial Co., Ltd. The company has manufacturing facilities in South Korea, China, and the United States. Kioti tractors sold in North America are primarily manufactured in South Korea, but some models are assembled at the company's manufacturing facility in Wendell, North Carolina, USA.
Over the years, Kioti has established itself as an authority in the tractor market. Its powerful, efficient, and long-lasting are a must-have for any farmer looking for a workhorse that can get the job done. Plus, with flexible financing options, Kioti tractors are viable for the cash-strapped farmer.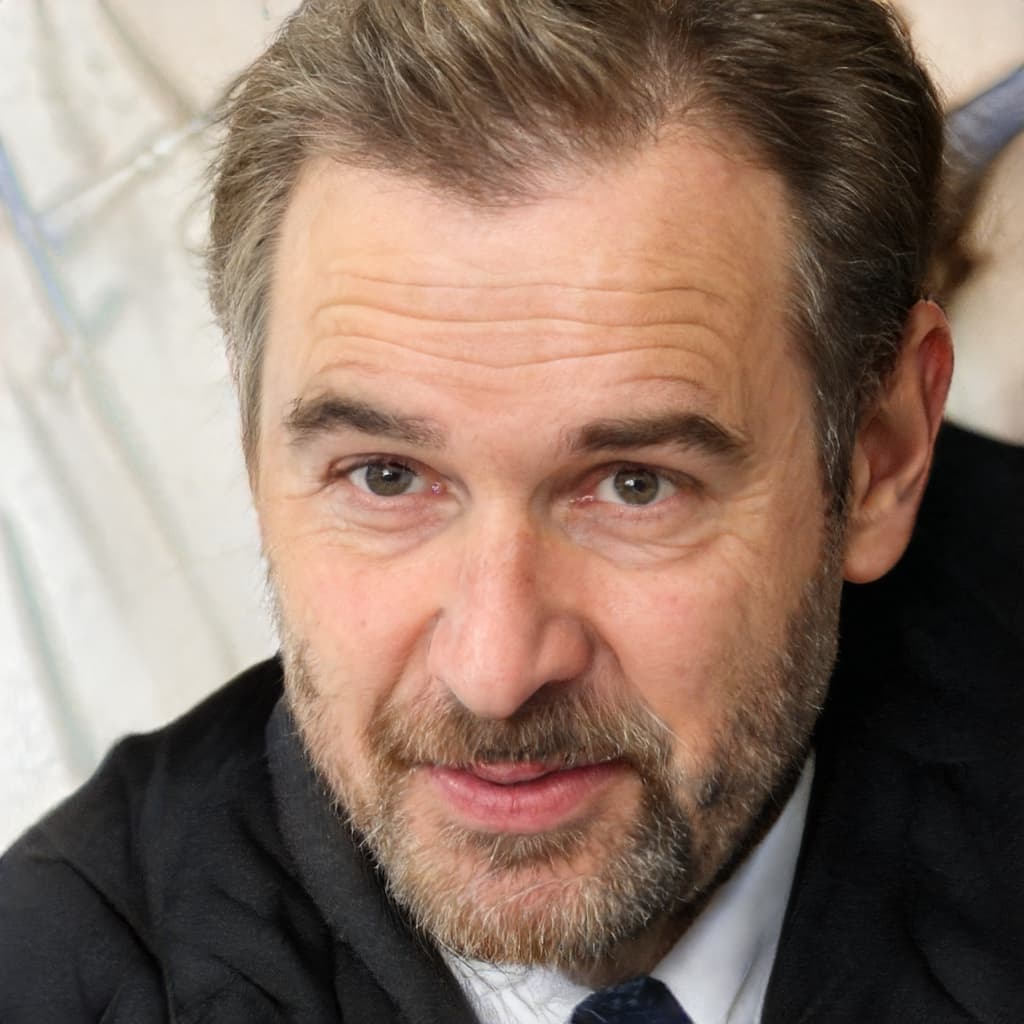 Hello! My name is Chris, and I am the founder of Yard Floor. When I was a toddler, my family had a lush green lawn. I was at the center of caring for and maintaining this lawn and even proceeded to take an associate's Degree in landscaping. I am here to share my years of experience with you – be it repairing your mower/tractor or caring for your lawn.