Lawn tractors have become a staple for farmers, construction companies, and homeowners across the country. Not only are they more affordable than their larger counterparts, but they're also more efficient and easier to use. 
Kioti and Kubota are among the leading lawn tractor brands today, offering affordable and efficient tractors with stellar performances. The former boasts top-of-the-line build quality with unmatched customer service, while the latter performs exceptionally. So when you pit Kioti vs Kubota tractors, not much sets the two apart.
Herein is an in-depth comparison of Kioti and Kubota tractors. We explore both brands' reputations, performance, price points, and more. Let's get straight into it.
Brand History and Reputation
Kioti and Kubota boast rich histories in tractor manufacturing and have established themselves as authorities in their niches. Their histories speak volumes about the brands' approach to tractor manufacturing and their bottom line.
Kioti History
Kioti, pronounced as "coyote," began in 1968 as part of the Daedong Corporation, a South Korean company established in 1947. Over the years, the brand has become popular for its technological innovations, customer service, and productivity.
Its culture is deeply embedded in customer loyalty, and the company is keen to deliver on its motto, "Whatever the job is, KIOTI tractors will get it done."
In 1993, Kioti's parent company Daedong Corporation opened its first USA branch, and then 6 years later, in 1999, introduced the DK compact tractor series.
In the subsequent years, the company focused on attachments and implements like loaders, backhoes, tillers, rakes, and more. However, in 2004, Kioti opened its current North American branch in Wendell, North Carolina, and introduced the CK compact tractor series.
In 2004, the brand introduced the DK SE series, which was its first tractor with advanced technology. Two years later, it introduced its 4-year warranty and expanded its DK SE series in the following years.
Today, Kioti is a leading tractor brand in the industry and enjoys a 20% market share of the US small tractor market.
The company manufactures all its tractors in its factory in South Korea and China before shipping them to North America. It then distributes them from its headquarters in North Carolina. 
Kioti makes all of its parts in-house, manufacturing its tractors from front to back. This methodology ensures consistency in build quality and service delivery. 
This customer-oriented approach to tractor manufacturing has built the company a solid reputation across the divide.  
The brand is keen on producing affordable yet highly efficient tractors with exceptional build quality and seamless customer experience. Reviews on Kioti tractors are largely positive. But, how does a Kioti tractor vs Kubota compare in terms of history? 
Kubota History
Kubota was established in 1890, 96 years earlier than Kioti. In 1937 the company established its Sakai plant in Japan, solely dedicated to producing engines, and in 1950 created its first horizontal engine. 
In 1975, it established the Tsukuba manufacturing plant and 5 years later, the US engine division, Kubota Tractor Corp, in Illinois. It then created another engine production plant in Sikai Rankai and produced its 10th million engines in 1987. In 1993, the company created its first D1105-E diesel engine.
The years that followed involved the companies receiving various certifications, including:
ISO9002 Quality Management Certification in 1994
California Air Resources Board (CARB) compliance in 1995
ISO4001 Certification of Environmental Management System (Tsukuba Plant) in 1997
ISO14001 Certification (Sakai and Sakai Rinkai plants) 1999
US LSI emission regulations for its water-cooled gasoline and dual-fuel engines in 1999 
In 1998, the company sold its 1000,000th engine in the US and expanded its operations to include social work in the following years. In 2015, Kubota Engines became part of KEA. Today, the company manufactures tractors and engines for the global market.
The company enjoys a good reputation with farmers and homeowners. Their tractors provide the perfect mix of affordability and versatility with easy-to-use controls, a solid engine, and excellent build quality. They're especially useful for farmers, attracting praise from local and international farmers. 
Kioti vs Kubota: Tractor Models and Range 
Kioti and Kubota have different tractor models to satisfy the entire consumer spectrum. Knowing these models will help you make a more informed decision when buying one for your farming, lawn, or construction project. 
Popular Kioti Models
Kioti boasts an extensive lineup of tractors, each with different features and capabilities. Here's a brief breakdown of Kioti tractor models:
The CX Series
CX series are compact tractors perfect for day-to-day lawn activities. These tractors are small enough to fit into tight spaces but are considerably powerful. The CX2510 is the most popular among the series. Below are some of its key features.
Manual or heavy-duty HST transmission with 24.5 horsepower
Dual pedals for HST versions
Single pedals for easier operation
Hydrostatic power steering with a tilt wheel
Ergonomic design with easy-to-reach controls 
The CK10 Series
CK10 tractors are more powerful and durable, making them ideal for rugged environments and demanding activities. Despite their power, these tractors run seamlessly and are a joy to drive and operate. Their key features include the following:
HST transmission for HST models with 25 to 40 horsepower
Common Rail Diesel Engine for fuel efficiency and environmental-friendliness
3-point control lever with excellent ergonomic and better control
13.4 inches of ground clearance
Single lever joystick that simplifies front-end loader operation  
The DK10 Series
The DK10 series is slightly more powerful than the CK10 series and can do more heavy lifting. It's a dependable workhorse with a tough exterior and unmatched convenience. Some of its key features include:
Manual engine transmission with 45 to 55 horsepower
Foldable ROPs for fitting through tight spaces and enclosed areas
3-cylinder, liquid-cooled Daedong engine with a rear differential lock and independent hydraulic PTO
Comfortable cockpit with wide clearance and easy-to-reach controls
The RX Series
The RX series is just what the doctor ordered if you're looking for serious power. This model offers an unmatched mix of comfort and unbridled power. It's excellent for intensive farming, excavations in large constructions, and other demanding tasks. Some of its key features include:
Synchro Shuttle transmission with independent rear PTO and push-button 4WD, and a differential lock  
Powerful Daedong engine with 66 horsepower
Streamlined hood design for clear visibility without intrusions
Wet disc brakes with adjustable seats, bright headlights, and power steering for improved safety
Popular Kubota Models
Kubota's tractor lineup isn't as extensive as Kioti's, but they're just as popular. Here are the popular Kubota tractor models:
Kubota B Series
The B series models are powerful, comfortable, versatile, and have multiple applications. They're also compatible with many attachments and implements. Some of their key features include:
Hydrostat transmission with differential locks
Kubota D3005 engine with between 22 and 31 horsepower
Hydraulic power steering for smooth control
Multi-plate wet disc brakes 
Kubota L Series
L series tractors are excellent for maintaining landscapes and small-scale farming. They're highly efficient and reliable for a mid-sized tractor. Some of its key features include:
Gear drive or hydrostatic transmission, depending on the model
Kubota diesel engine with 30.4 to 57 horsepower
Cruise control for a pleasant driving experience
Suspension seats to reduce driver fatigue
Kubota M Series
The M series models are performance-oriented tractors with a lenient price tag and vast applications. Some of its key features are:
Hydraulic synchrony shuttle transmission with optional 12F/12R transmission
Independent hydraulic PTO 
Direct injection engine with between 51 and 91 horsepower, depending on the model
Bevel gear front axle for easier maneuverability
Push-button 4WD that's easy to engage even while driving
Price and Affordability
The price of Kioti vs Kubota tractors varies depending on the models in question. Kioti tractors generally tend to be more affordable than Kubota ones.
However, this is a broad comparison and doesn't account for factors like fuel efficiency, attachments, and the cost of replacement parts. Thankfully, both brands manufacture tractors for different price points to satisfy their customers' budgets. 
Performance and Durability
The performance of Kioti and Kubota tractors is well above average, given both companies' investments in advanced technology.
Performance varies from model to model, but it would be unfair to claim that one brand performs better in the larger scheme. Instead, you'll have to compare the models you have in mind to find the better option.
Kubota tractors have a slight edge over Kioti ones in terms of durability. But both brands offer tractors with excellent build quality made from high-grade materials. Again, you'll have to compare each model separately for durability to reach a conclusive decision.
Customer Service and Support
Kubota is better on the customer service front, providing quick and detailed customer service to customers worldwide.
Kioti is a bit lacking in this department largely because it doesn't have as many dealers as Kubota. That said, the company has taken steps to improve its customer service throughout the entire buying process. There's still much work to be done, but the company is headed in the right direction.
Which Is the Better Brand?
When it comes to Kioti vs Kubota tractors, the better brand is ultimately a personal choice. Some folks prefer Kioti tractors for their better torque, engine performance, and affordability. 
Kubota tractors have a larger array to pick from and more attachments and implement for different tasks. Explore your options and select a tractor that suits your needs.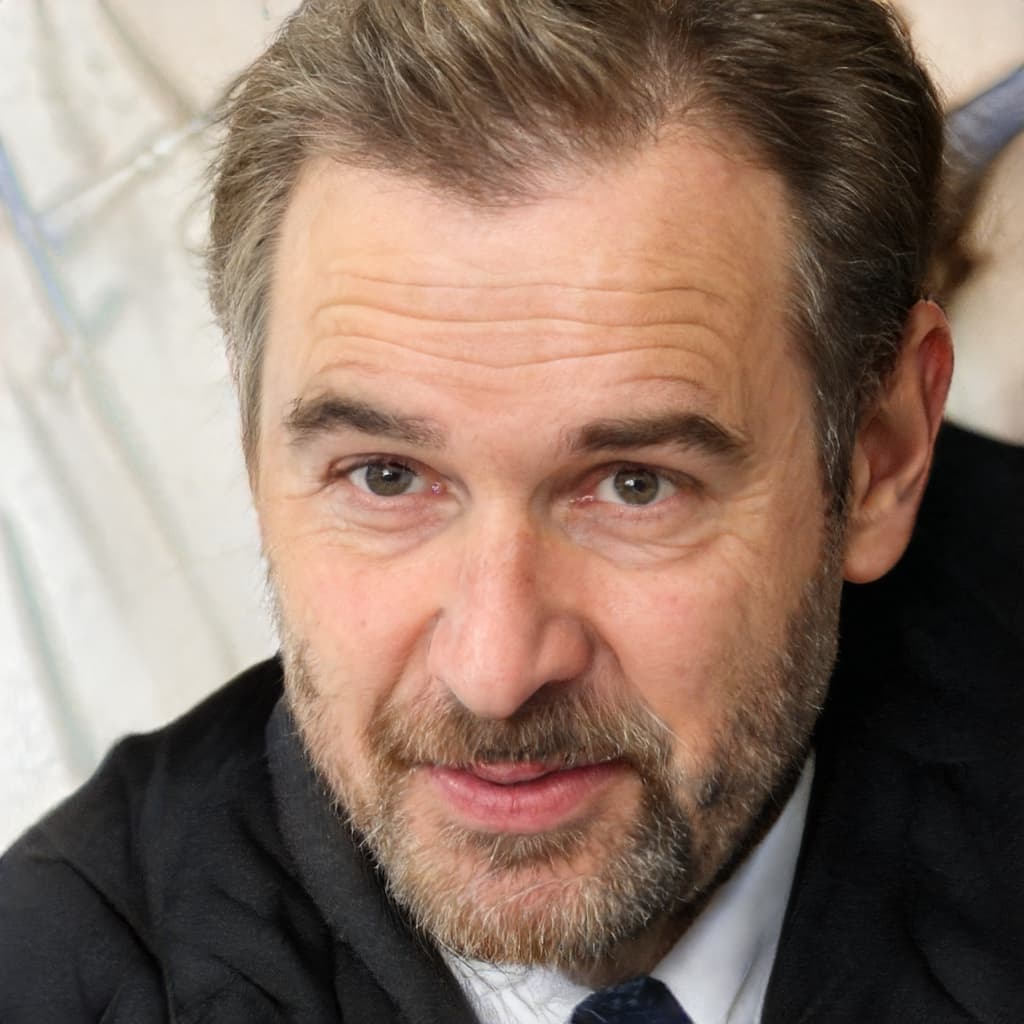 Hello! My name is Chris, and I am the founder of Yard Floor. When I was a toddler, my family had a lush green lawn. I was at the center of caring for and maintaining this lawn and even proceeded to take an associate's Degree in landscaping. I am here to share my years of experience with you – be it repairing your mower/tractor or caring for your lawn.