In landscaping, you are as good as the utilities you have. If you have a large yard, you need to upgrade from a standard hand-held lawn mower to a zero-turn mower for the best results.
As its name hints, a zero-turn mower is a riding lawn mower with a zero-degree turning radius. The mower can turn 360 degrees within its midpoint. This aspect of the lawn mower makes it perfect for various yards due to its maneuverability.
You are in the right place if you want to upgrade to a zero-turn mower. Sit tight as we introduce the best zero turn mowers under $1500, both new and used.
Things To Consider Before Buying an Under $1500 Zero Turn Mower
Shopping for landscaping and farming utilities requires keenness to get the befitting item. The same applies when looking for a zero-turn mower. Let us look at the factors to consider before buying this piece of equipment.
Price
As is evident, we focus more on the price, explaining why we are looking for new or used zero-turn mowers under $1500. When looking at the cost, cheap is not always the way to go. On the contrary, you look at the value offered. In this case, the mower should have excellent features at a reasonable price.
Used zero-turn lawn mowers are typically affordable. Nevertheless, you must be careful when buying second-hand utilities. Thoroughly inspect the mower to check for faults. A qualified mechanic or someone experienced in zero-turn mowers can help you when making the first purchase.
The Engine
Like most motorized utilities, the engine is the heart of the zero-turn lawn mower. Check the engine's specs to determine if it's powerful enough for your yard. Also, go for popular engine brands, as it is easy to get spare parts. Kawasaki and Kohler are among the best engine brands, renowned for their power. Honda and Briggs and Stratton are other reliable brands. 
Deck Size
The deck size is another consideration when looking for zero turn mowers under $1500. The befitting size depends on your yard's area and how fast you want to mow. A 42 to 48-inch mowing deck is suitable for small yards, such as those in the suburbs.
A 54 to 60-inch deck works perfectly for larger areas or commercial use. Keep in mind that larger decks cost more. A smaller deck upholds the mower's maneuverability. 
The Mower's Brand
The brand is another crucial factor when looking for an ideal z-turn lawn mower. Like the engine, you must pick a popular brand, as spares are readily available and affordable. When searching for used zero-turn mowers under $1500 near me, check the brand and its state. You want to avoid buying something that will underperform.
Power Source
Most z-turns run on gas, though battery-powered mowers are becoming more popular. Pick the best option between gas-powered vs. electric mowers. The latter is pricey, and you may not get one under $1500. 
Besides the highlighted features, you must consider the extras the mower comes with. The accessories include:
A lawn mower bag
Extra wheels
A tool set or box
Extra seat
A cover
Floor mats
The more accessories, the better the deal. 
Reviewing the Best Zero Turn Mowers Under $1500
Our picks for the best zero-turn mowers for under $1500 are as follows.
John Deere Z235
Toro TimeCutter SS4225 
Husqvarna Z246I
Poulan Pro P46ZX
Cub Cadet Z-Force S48 
Craftsman Z560
John Deere Z235
John Deere spares no effort in the quality of its products, something you will appreciate in the Z235. Manufactured from 2013 to 2015, the John Deere Z235 boasts a robust 20HP Briggs and Stratton 2-cylinder engine with a 655cc displacement.
A noticeable thing about the John Deere Z235 is its compact build. It weighs only 459 pounds, which is relatively low, considering most z-turn mowers weigh more than 500 pounds. 
This John Deere mower comes with a 42-inch deck with two blades. It is perfect for home use and will work better for yards under 4 acres. 
The Z235's size should not distract you from its sturdiness, a characteristic of John Deere products. Its frame is durable, with the deck featuring 10-gauge steel, helping it deal with obstacles in the yard.
This mower's price was around $2500 when it debuted in 2013. Presently, you can get a clean unit at $1300. 
Specs
Engine: Briggs and Stratton 4-cycle, 2-cylinder 655cc engine
Transmission: hydrostatic
Deck: 42-inch, 10-gauge deck with two blades
Electric clutch
Weight: 459 pounds
Pros
A robust engine
A sturdy construction
Space economy courtesy of its compact build
It drives smooth
Easy maintenance
Cons
Unsuitable for large yards or mowing uphill
Toro TimeCutter SS4225
The Toro TimeCutter SS4225 hit the market in 2015, originally costing $2799. Older models are affordable, and you can get one from $1400 to $1000. Newer releases are pricier, going for around $3500. 
Far from the cost, you will love how smoothly the Toro SS4225 moves. Coupled with a cozy seat, you will enjoy every moment you tend to your field. This z-turn runs on a 22HP Kohler engine, though some newer releases run on a Toro engine. 
A notable feature of this mower is its patented Smart Speed technology, which allows you to change the mowing speed without affecting the blade speeds. Speaking of blades, the Toro TimeCutter SS4225 has a 42-inch deck with two cutters. Such a mowing deck is suitable for a small yard of roughly 2 acres.
Maintaining this utility is effortless, especially oiling. You don't need any tools to change your oil. Additionally, the mower has a cupholder and an under-seat storage cubby.
Specs
Engine: a 22HP Kohler 2-cylinder, air-cooled engine
Transmission: dual hydrostatic
Mowing deck: 42-inch deck with two blades
Power steering 
Drive type: rear-wheel drive
Pros
It is comfortable and drives smooth
A powerful engine
Toolless oiling
It has a cupholder and a storage cubby
The Smart Speed technology
Cons
Husqvarna Z246I
You need a zero-turn mower with a bigger mowing deck if you have a large lawn of up to 3 acres. The Husqvarna Z246I is among the best used zero turn mowers under $1500, courtesy of its 46-inch cutting deck, a few inches shy of making it a commercial mower. 
The deck is a 13-gauge build, translating to durability. You can use the Z246I in a place with boulders without fearing for the blades, as the deck protects them.
It is a reliable utility, supported by a 23HP, 724cc Briggs and Stratton engine, which gives it a maximum forward speed of 6.5 mph. 
It has variable speeds and is supported by a hydrostatic transmission. The Husqvarna Z246I has a quiet operation, saving you from noise complaints.
This mower is highly versatile, evident from many features, such as six cutting heights ranging from 1.5 to 4 inches. The electric blade engagement hints at its convenience. 
Specs
Engine: a 23HP, 724cc Briggs and Stratton engine
Transmission: hydrostatic transmission
Deck: a 13-gauge, 46-inch deck with two cutters
Six different cutting positions
Electric blade engagement
Pros
A wider cutting deck
A robust frame
Quiet operation
A convenient electric blade engagement
You can adjust the cutting height to six different positions
Cons
The deck belt quickly falls off, leading to fast wear and tear
Poulan Pro P46ZX
Still on the best zero turn mowers under $1500, you can go for the Poulan Pro P46ZX. Its selling attributes include durability and an expansive 46-inch mowing deck suitable for vast residential areas. The Poulan Pro P46ZX sports a 22HP twin-cylinder engine supported by a dual hydrostatic transmission. 
You will have a smooth time operating this zero-turn mower, courtesy of its ergonomic padded handlebars for comfort. Additionally, it has an electric clutch for the effortless engagement of the blades. Its three anti-scalp wheels protect your lawn from the heavy metallic deck. 
You can lift the deck to six levels, between 1.5 and 4 inches. The Pro P46ZX needs little storage space due to its small frame, which weighs 494 pounds. 
Specs
Engine: Briggs and Stratton twin-cylinder engine
Transmission: dual hydrostatic
An electric clutch
Six deck height levels, between 1.5 and 4-inches
Weight: 494 pounds.
Deck: 46-inch reinforced steel deck
Pros
A wide-cutting deck
A powerful engine
Three anti-scalp wheels for lawn protection
It is economical on storage space
A comfortable high-backed seat
Cons
Cub Cadet Z-Force S48
At first sight, you might think that the Cub Cadet Z-Force S48 is your typical riding lawn mower due to its steering wheel. It is a unique feature, as most z-turns use handlebars. The steering wheel makes things easier for those who aren't used to handlebars.
A 24HP Kohler V-twin professional-grade engine powers the Z-Force S48. Some units may have a Kawasaki engine, so you should pick a preferable option. This Cub Cadet model has a 48-inch deck with three blades. The three cutters guarantee precision.
The Z-Force S48 is among the finest zero turn mowers under $1500 that will serve you for a long time due to its reinforced steel frame. It is a worthy pick for more extensive lawns of roughly 2-3 acres.
Specs
Engine: a Kohler V-twin engine
Transmission: hydrostatic
Controlled via steering wheel
Deck: 48-inch with three blades
Pros
Comfortable to use, specifically for those not accustomed to handlebars
A durable build
A wide 48-inch deck with three cutters
Easy operation
A powerful engine
Cons
Assembling the mower can be problematic 
Craftsman Z560
If you are looking for commercial-grade used zero turn mowers under $1500 near me, there is a high chance you will encounter the Craftsman Z560. It has a powerful 24HP Briggs and Stratton twin-cylinder engine and a 52-inch cutting deck with three cutters. It is suitable for large areas of more than 4 acres.
The Craftsman Z560 is heavy-duty steel construction and weighs 865 pounds when assembled. You can use this mower for mulching, though you have to buy the mulching kit separately. 
Specs
Engine: 24HP Briggs and Stratton twin-cylinder engine
Transmission: dual hydrostatic
Decks: 52-inch cutting deck with three blades
Electric blade engagement
Assembled weight: 865 pounds
Pros
Suitable for large areas, courtesy of its potent engine and expansive cutting deck
A heavy-duty steel body
Suitable for mulching
Excellent maneuverability
A cozy high back seat
Cons
It lacks the regular braking system
Is a Zero Turn Mower Worth It? 
Are you still undecided about getting a zero turn mower? If yes, you should focus on its advantages to have a hint of what to expect once it graces your garage. It is easy to use, though it might take some time to learn its controls, especially if you are used to the regular riding mower. 
Maneuverability is a standout attribute of this mower type, courtesy of its design. You should get this mower if your yard has obstacles, such as trees and rocks. Other perks of this mowing utility are comfort, speed, and adaptability. 
What about the disadvantages of a zero turn mower? The primary drawback of this utility is its cost, which is higher than that of typical riding mowers. The price is justifiable when you consider its many desirable attributes. 
Also, it may have a problem going uphill, a common issue with various mowers. A powerful engine eliminates this minor drawback.
Related Questions
What is the difference between a riding lawn mower and a zero turn mower?
The main difference between a riding lawnmower and zero turn mower is steering. Riding mowers have a steering wheel, while z-turns have handlebars, and their operation allows for tank-like movement, allowing for a 0-degree turn.
Why are zero turn mowers so expensive?
Zero-turn lawnmowers are costly due to their incredible features, such as speed and maneuverability. Additionally, they are more comfortable than most regular mowers.
How do zero turn controls work?
Zero turn mowers have two handlebars that control each rear wheel. Moving the handlebars either slows or speeds up an individual wheel. To turn, you slow down the wheel in the direction you want to turn to and speed up the opposing wheel, causing a tank-like turning at 0 degrees.
Final Thoughts
Getting a cheap zero turn mower is challenging because most have a prohibitive price when they hit the market. This piece introduces us to the finest zero turn mowers under $1500, most being used, though you might find new but discontinued models at this rate.
Be keen when shopping for used z-turns, considering features like the engine and state of functionality for the best deal.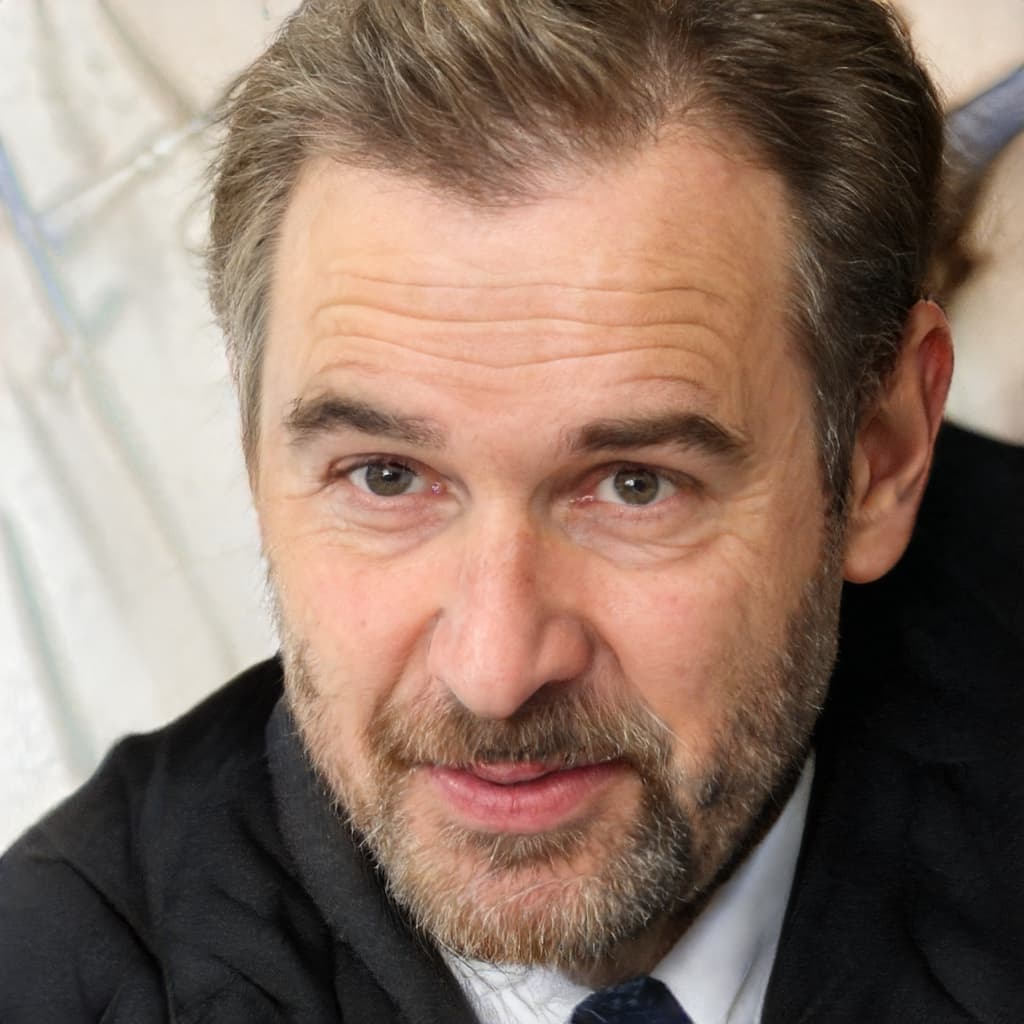 Hello! My name is Chris, and I am the founder of Yard Floor. When I was a toddler, my family had a lush green lawn. I was at the center of caring for and maintaining this lawn and even proceeded to take an associate's Degree in landscaping. I am here to share my years of experience with you – be it repairing your mower/tractor or caring for your lawn.