Ready to dive into the world of Japanese tractors? You're in the right place! We've compiled a list of the top 10 Japanese tractor brands you need to know.
Whether you're a farmer, a hobbyist, or just curious, this guide will give you a taste of Japan's best agricultural machinery industry.
So buckle up. It's time to explore the powerhouses of the field. You won't be disappointed.
Kubota Tractor Corporation
Diving into Japanese tractor brands, you'll find the Kubota Tractor Corporation stands out as a prominent player in this industry. Founded in Osaka in 1890, it's now a global leader, renowned for its extraordinary engineering and robust designs.
When you choose Kubota, you're investing in a legacy of quality and innovation. Their tractors boast fuel efficiency, powerful performance, and versatility, meeting various agricultural needs. Kubota offers models for different farming scales, from the compact B Series to the larger M Series.
You'll also appreciate their dedication to environmental sustainability, reflected in their eco-friendly technologies. Hence, Kubota isn't just a brand; it's a testament to Japanese precision, reliability, and commitment to the future of farming.
Yanmar Agricultural Equipment
Moving on from Kubota, you'll find that Yanmar Agricultural Equipment is another Japanese brand that's worth your attention.
Since 1912, Yanmar has been delivering high-quality, innovative agricultural machinery designed to increase productivity and reduce labor. You'll appreciate Yanmar's compact tractors, known for their durability and fuel efficiency. The brand also offers a variety of implements, such as tillers, mowers, and loaders.
What sets Yanmar apart is its emphasis on environmentally friendly technology. They've pioneered technologies that reduce emissions and conserve energy. Furthermore, their tractors are designed with operator comfort in mind, ensuring long hours in the field aren't a pain. That said, there are a few problematic Yanmar models.
Iseki & Co., Ltd
Another noteworthy Japanese tractor brand you should consider is Iseki & Co., Ltd. Established in 1926, Iseki has been a key player in the agricultural machinery industry for nearly a century.
They're known for their strong focus on compact tractors and related equipment, which are perfect for smaller farms and urban farming.
Iseki's tractors are lauded for their reliable performance, durability, and innovative features. Whether you're looking for a tractor for mowing, cultivation, or landscaping, Iseki has you covered. They offer a wide range of tractor models to suit various needs and budgets.
Iseki's commitment to quality and customer satisfaction is evident in their products. So, if you're in the market for a tractor, Iseki is worth your consideration.
Mitsubishi Mahindra Agricultural Machinery
If you've ever given thought to a brand that combines Japanese technology with global innovation, Mitsubishi Mahindra Agricultural Machinery should definitely be on your list.
Born from a joint venture between Japan's Mitsubishi Heavy Industries and India's Mahindra & Mahindra, this company delivers high-quality tractors that are built for efficiency and durability.
They're known for their compact designs, making them ideal for various farming and landscaping tasks. Their machines have advanced features that simplify operations, from automatic transmissions to power steering. Plus, they're environmentally friendly, thanks to fuel-efficient engines.
Whether you're a small-scale farmer or a professional landscaper, Mitsubishi Mahindra Agricultural Machinery has a tractor to meet your needs. And that's the kind of global collaboration you can rely on.
Shibaura Tractor Brand
You will surely appreciate the Shibaura Tractor Brand, a leading Japanese manufacturer known for its high-performance and technologically advanced tractors. Shibaura's machines are renowned for their durability, reliability, and meticulous engineering.
The brand's tractors, designed with advanced technology, are fuel-efficient and environmentally friendly.
Shibaura tractors are versatile, often used in a variety of farming tasks, landscaping, and even on golf courses. They're equipped with powerful engines and innovative features to ensure optimum performance in different terrains and conditions.
Shibaura prides itself on providing excellent customer service, ensuring you receive the support you need. They offer parts and services for all their tractors, assuring the longevity and maintenance of your machine. In short, Shibaura tractors are a testament to Japanese quality and innovation.
Hinomoto Tractor Manufacturing
Next on your list should be the Hinomoto Tractor Manufacturing Company, a standout in Japanese tractor production. They've been in business since the 1960s.
What sets them apart is their focus on compact tractors, ideal for small farms or large gardens. They've got a reputation for durability, with tractors built to withstand the rigors of heavy use.
You'll appreciate their innovative features, such as hydrostatic transmission and power steering, making operation smoother and more efficient.
They're now under Hitachi, but the Hinomoto name and quality remain. So, if you're looking for a compact, reliable, and high-performance tractor, Hinomoto should be on your radar. It's a brand that's synonymous with quality and longevity in the tractor world.
Satoh Agricultural Machinery
Continuing with Japanese tractor brands, consider Satoh Agricultural Machinery, a company known for its innovative and durable tractors.
Satoh's reputation is hard-earned, with a history of producing high-quality, reliable machines. You'll appreciate their focus on user-friendly design and practicality, making their tractors ideal for a wide range of farming tasks.
From compact models perfect for small-scale farming to heavy-duty tractors for larger operations, Satoh has you covered.
They're also committed to environmental sustainability, so you're investing in a durable tractor and helping preserve the earth.
With Satoh, you're choosing a brand that prioritizes both your farming needs and the planet's health. Embrace Satoh's tractors for a sustainable, efficient farming experience.
Suzue Tractor Corporation
Moving on from Satoh, let's delve into Suzue Tractor Corporation, another noteworthy Japanese brand that's won farmers' trust with its robust and efficient tractors.
Suzue tractors can withstand the toughest farming conditions, making them a reliable choice for you. Whether you're tilling, plowing, or hauling, these machines won't let you down.
Their compact size makes them perfect for maneuvering in tight spaces, while their powerful engines ensure they're up to any task. Suzue also prides itself on its user-friendly designs. You'll appreciate the comfortable seating, easy-to-read gauges, and intuitive controls.
Plus, Suzue's commitment to innovative technology means you're getting a tractor that's built to last. Choose Suzue, and you're choosing quality, performance, and dependability.
Foton Lovol Tractors Japan
If you're on the hunt for a tractor that melds innovation with power, you'll find it in Foton Lovol Tractors Japan. These machines are built to last, with power and performance at their core. Foton Lovol, a global leader in the construction machinery industry, manufactures them.
These tractors come equipped with advanced technologies, ensuring efficient farming operations. You'll appreciate their high horsepower, making them ideal for large-scale farming. They're also renowned for their durability, ensuring you'll get a return on your investment.
Foton Lovol is committed to customer satisfaction, providing excellent after-sales service. So, if you're looking for a reliable tractor that won't let you down, Foton Lovol Tractors Japan is a brand worth considering.
Final Thoughts
So, you've explored 10 of Japan's leading tractor brands. From the well-known Kubota and Yanmar, to the reliable Iseki and Mitsubishi Mahindra, there's a wide range to choose from.
Don't overlook the lesser-known brands like Suzue or Foton Lovol either – they've got their own strengths.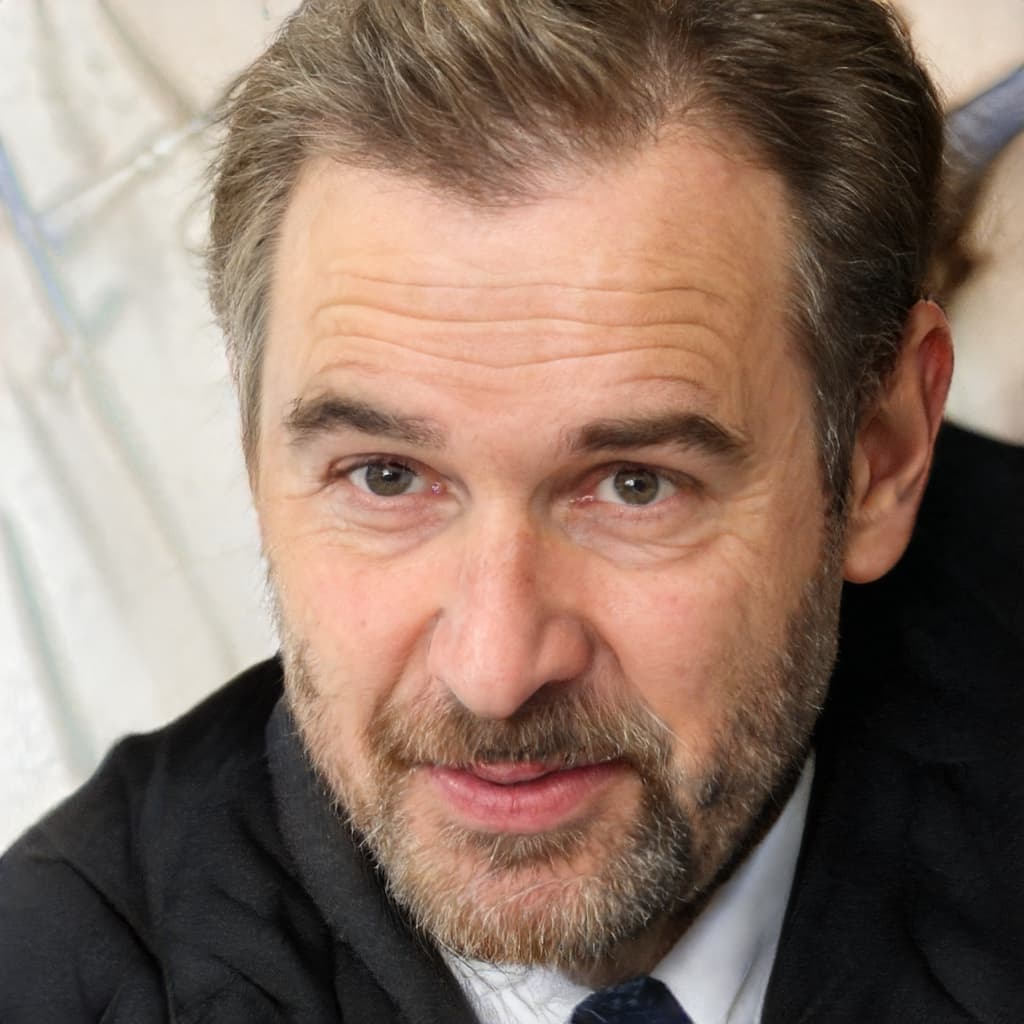 Hello! My name is Chris, and I am the founder of Yard Floor. When I was a toddler, my family had a lush green lawn. I was at the center of caring for and maintaining this lawn and even proceeded to take an associate's Degree in landscaping. I am here to share my years of experience with you – be it repairing your mower/tractor or caring for your lawn.