Most golf cart enthusiasts know the three most reputable brands on the market: Yamaha, E-Z-GO, and Club Car. While many other brands sell high-quality carts, some are not worth your money. Their golf carts may have poor quality materials and develop many issues with time.
So, which are the worst golf cart companies you should be aware of? This article looks at the eight golf cart brands to avoid and why. Let's get started.
Which Golf Cart Brands Should I Avoid?
Some of the golf cart brands to avoid are Evolution Electric Vehicles, Icon EV, Royal Electric Vehicles, Tomberlin, Bintelli Electric Vehicles, GEM Electric Vehicles, Melex, and HDX.
Golf carts from these brands may have several impressive features. However, they come with many defects that can cost you more money on repair and maintenance.
Even with all these common issues, Royal EV golf carts have a higher price tag. If you're looking for a budget-friendly cart that will serve you well, there are other better options than their carts.
Evolution Electric Vehicles
Evolution Electric Vehicles is a popular golf cart brand in the US and Asia. They have different cart options for residential, commercial, and fleet applications.
Evolution golf carts feature a touchscreen, dual-tone seats, Bluetooth car app connection, TPO injection molding, and a premium wheel upgrade. Your cart will also have a 2-year warranty, and you'll enjoy dedicated customer support.
However, most users complain about various common problems with Evolution golf carts. Below are the reasons why you should avoid golf carts from Evolution Electric.
You won't enjoy a smooth ride on rough terrain or the golf course.
You can't adjust the side mirrors vertically.
Startup issues that result from a faulty starter solenoid or battery error.
Issues with brakes.
Motor issues due to corrosion or loose connections.
Disruption in the speed controller.
Direction switch problems.
Icon EV
While Icon EV promises the best prices, it's one of the golf cart brands to avoid. They have several street-legal golf cart models available in different exciting colors.
Their carts have a standard voltage of 48 and feature a 4Kw Toyota-designed motor to reach decent speeds. They offer a maximum speed of 25mph and respond well, even on rough terrains.
Despite having some good features, Icon golf carts come with several disadvantages. Below are the reasons you should avoid Icon golf carts.
Icon EV does not have gas golf carts. This is not your go-to brand if you prefer gas carts over electric ones.
Icon golf carts are larger and heavier than carts from other brands. You'll always have issues when packing, especially if you have a confined garage.
Battery issues.
Faulty solenoid.
They have brake issues that result from loose bolts, tangling wires, and stuck cables.
Slouching tires.
Royal Electric Vehicles
Royal Electric Vehicles is one of the golf cart brands you may want to avoid. If you're using their cart for the first time, you may be impressed by some of its features. For example, your cart will have a reverse camera, a horn, a 5Kw motor, a custom steering wheel, custom seats, and an extended roof system.
Its custom rims and tires are designed to perform well on rough terrains, with a top speed of up to 25 mph.
But despite all these features, buying the Royal EV golf cart can be a bad idea. After buying a Royal EV golf cart, you'll encounter issues such as:
Speed control problems
Faulty indicator switch
Motor-related issues
Battery issues
High maintenance costs
Solenoid issues
Tomberlin
Tomberlin has six main golf cart models with various colors to choose from. Their carts meet and exceed the LSV safety requirements provided by the National Highway Traffic Safety Administration (NHTSA). This makes their carts ideal for on-road use, with a top speed of 25mph.
Your Tomberlin golf cart will top up at 20 mph when driving on golf courses. Besides speed, these carts come with a 7" LCD screen, a smart parking brake, a unique ignition key, a locking steering column, and a horn.
If you want a golf cart that offers the best driving experience, there are many other things you need to consider. With research, you'll find Tomberlin golf carts have serious issues that will cost you more in the future. You'll encounter problems such as:
Carts develop motor problems with time
They range up to 40 miles, meaning they need recharging if you want to cover longer distances
They're less powerful compared to golf carts from other brands
You can't use or charge your Tomberlin golf cart if there's no power
Starting issues due to controller, motor, or key switch failure
Faulty direction switch
Speed control problem
Bintelli Electric Vehicles
Bintelli Electric Vehicles manufactures and sells affordable street-legal electric golf carts. Their carts are available in 2, 4, and 6-seaters.
Users can enjoy many features available in top-tier US golf carts. For example, their carts come with two-tone seats, a rear camera, a power windshield, a horn, and a beverage cooler.
Bintelli golf carts are safe to drive on the streets thanks to their top speed of up to 25 mph. Their carts will top up at 20mph when driving on golf courses.
Despite being a US-based brand whose golf carts offer some impressive features, Bintelli is one of the golf cart brands to avoid. Below are the reasons why you'll want to avoid this brand:
Their engines are small.
Bintelli golf carts will perform poorly on inclined roads.
The cart's serial number states "Electric Vehicle" instead of the brand name.
GEM Electric Vehicles
GEM Electric Vehicles has a wide range of road-legal electric golf carts in the US. Their carts are more electric vehicles than golf carts, offering a top speed of up to 25 mph.
Golfers looking for luxury carts with top-notch features can go for GEM golf carts. The best features in these carts include high-back seats, a three-point safety belt, LED headlights, rear carrier options, and electronic power steering.
Even though GEM has high-quality golf carts, several reasons make it one of the worst golf cart companies. Below are the reasons you should avoid GEM golf carts:
GEM carts are more expensive than some Yamaha, E-Z-GO, and Club Car golf carts.
GEM carts take 10-12 hours to be fully charged. This is longer than it takes to charge a standard golf cart fully. You'll need to charge your GEM cart at night.
GEM carts are high-maintenance electric vehicles.
While you can use GEM carts on golf courses, their design makes them better for driving around neighborhoods or towns.
Users experience problems such as speed control and parking brake issues.
Melex
Melex has been producing golf carts since the 1960s, making it one of the oldest brands in the market. They manufacture a variety of electric golf carts priced lower than other brands.
The company prides itself on easy-to-use carts with features such as automatic transmission, front and rear lights, a solenoid speed control steering, seatbelts, and a horn.
While Melex golf carts have been in the market for a long time, it doesn't mean they're the best products. Buying an electric cart from this brand may leave you with regrets. Below are the reasons why you should avoid Melex.
Their golf carts are slow, offering a top speed of up to 19 mph. You'll need to recharge the battery more often to cover long distances.
Finding Melex parts is challenging, as only a few dealers sell them. If your Melex golf cart breaks down, you will rarely find dealers with repair parts.
HDK
HDK retails electric golf carts made in China. Their carts are cheaper than American-based brands due to lower production costs.
HDK golf carts have all the features you can find on modern electric golf carts. However, HDK is one of the worst golf cart companies. Here are the reasons you should avoid it:
HDK golf carts are relatively slow, offering a top speed of up to 22 mph. This is unlike many American-based brands whose carts have maximum speeds of up to 25 mph.
It isn't easy to find local dealers in the US selling new HDK golf carts. When buying a new cart, you'll need to contact customer service on HDK's official website.
Getting HDK golf cart parts and accessories from local dealers is challenging. You'll need to visit the brand's "Service & Parts" section or find them on marketplaces such as eBay and Craigslist.
What To Look for When Buying a Golf Cart
Besides knowing the worst golf cart companies, it's necessary to understand what to look for in a new or used cart from other brands. Below we highlight tips for choosing the right golf cart.
Ensure it has the manufacturer's or dealer's warranty.
Shop around to compare the best features and prices.
Know the maintenance and repair costs of your preferred golf cart.
Find out if there are local restrictions regarding speed, the number of riders, and the driver's age.
If it's a used cart, check its age and history of accidents.
Check the battery to ensure it's in good condition.
Inspect the tires for visible damages on a used golf cart.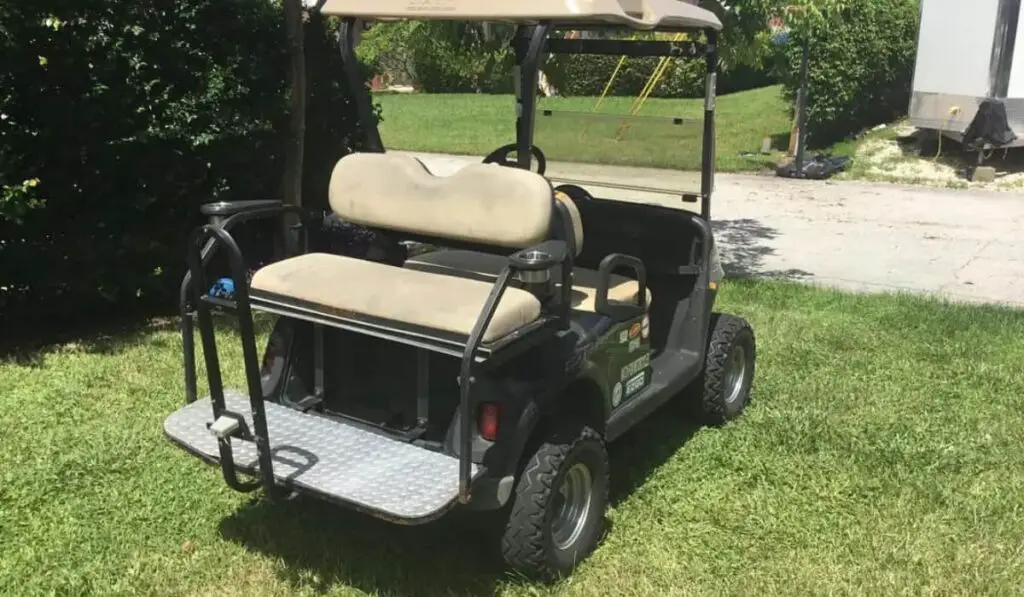 Exercise Caution When Purchasing Golf Carts
If you're shopping for a golf cart, watch out for the above eight golf cart brands to avoid. Despite the quality features, carts from these brands develop many problems that cost more to fix. Be sure to research the brands and their golf carts before spending your hard-earned money with them.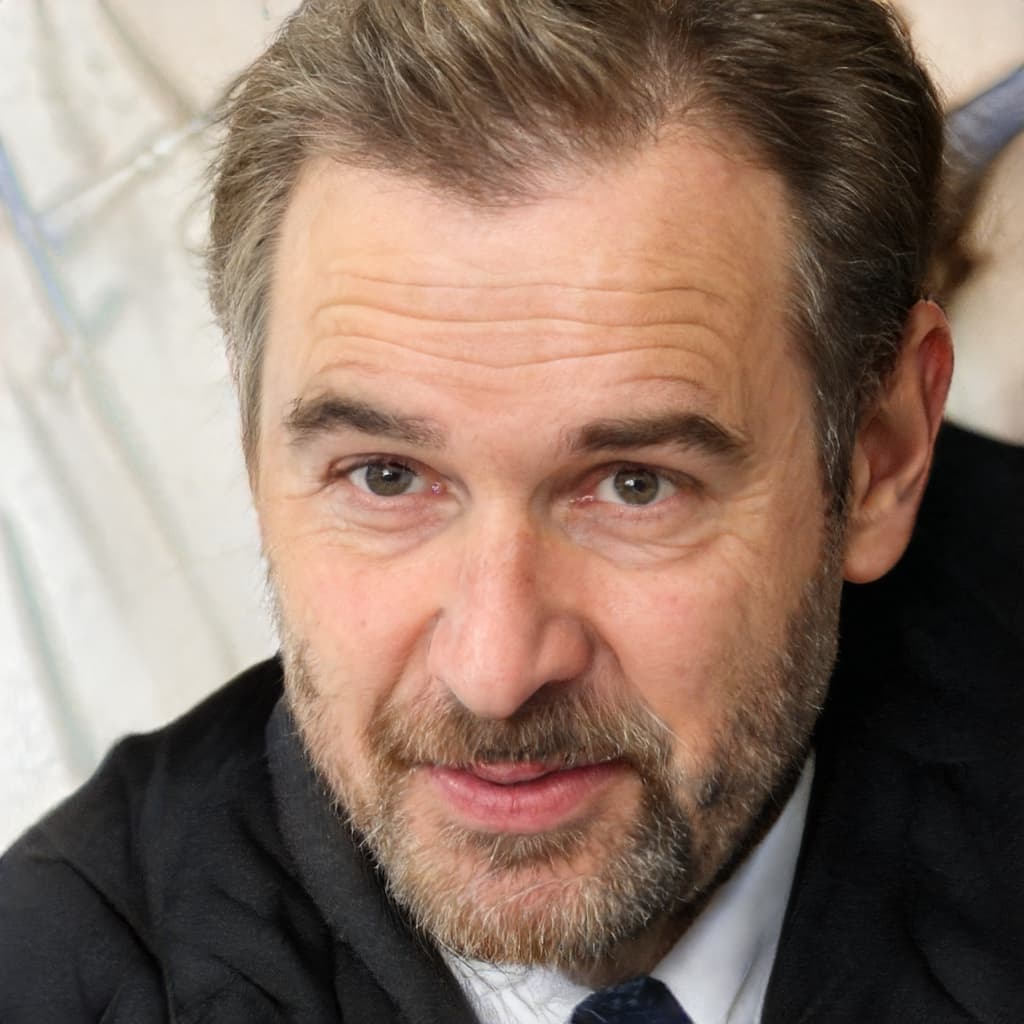 Hello! My name is Chris, and I am the founder of Yard Floor. When I was a toddler, my family had a lush green lawn. I was at the center of caring for and maintaining this lawn and even proceeded to take an associate's Degree in landscaping. I am here to share my years of experience with you – be it repairing your mower/tractor or caring for your lawn.