Color in branding increases recognition and drives purchasing decisions. That's why tractor brands use one or two colors for their machines.
If you're looking for a yellow tractor brand, you may want to scour the market for yellow tractor producers. The most iconic yellow tractor brands are JCB, Challenger, Caterpillar Inc., Renault Agriculture, Bell Equipment, Kirov Plant, and Minneapolis-Moline.
While yellow tractors are less common than red, blue, and orange, a few brands have yellow models for agricultural and construction tasks. Read on as we explore the most iconic brands producing yellow tractors.
JCB
JCB is a famous British brand that produces a range of agricultural and construction equipment. The company was established in 1945 in Rochester, Staffordshire, England.
Its JCB Fastrac tractors are well-known for their yellow paint, speed, and high performance. JCB introduced its Fastrac range of tractors in 1990.
JCB yellow tractors are available in European countries, USA, China, and India. In 2003, JCB opened one of its largest manufacturing facilities in India. It became a prevalent brand in India, selling the most equipment, including tractors.
According to the Construction Index, 29% of JCB's total revenue came from India.
JCB Fastrac models are the world's fastest tractors, known for driving at speeds of up to 43 mph (70 km/h) on roads. Besides speed, these tractors offer full front and rear suspension. Users can enjoy unparalleled rides, comfort, and high traction.
These tractor models feature a full chassis construction to provide stability, strength, and load-carrying ability. This makes JCB yellow tractors more productive, versatile, and safe. Choose your favorite JCB yellow tractor from the 4160, 4220, and 8330 models.
Challenger
Challenger is a yellow tractor brand headquartered in Jackson, Minnesota, USA. The company produces a range of agricultural tractors best known for their incredible performance, modern engineering, and durable design.
This brand was created in 1986 by Caterpillar Inc. AGCO acquired the brand in 2002 and has been the manufacturer of Challenger tractors. Although AGCO produces agricultural tractors, it manufactures construction tractors with pull-type heavy equipment.
Challenger has a line of wheel tractors ranging from 18 to 240 PTO HP, track tractors, hay equipment, and combines. Its tractor yellow models are available in the USA, Europe, and the Middle East.
Most Challenger tractor models feature a Caterpillar diesel engine, although its D series models use AGCO Power engines. The AGCO Power engines are prized for their emission compliance thanks to their Selective Catalytic Reduction system.
The Challenger 1000 series are among the brand's most versatile and powerful tractors. They come in four models with engine horsepower ranging from 396-517. These tractors can handle complex row crop applications and grueling tillage work.
If you're looking for Challenger yellow tractors, you can choose MT500E, MT600E, MT700, MT800E, and MT1000 Series.
Caterpillar Inc.
Caterpillar Inc. ranks among the old yellow tractor brands in the United States. It's the world's leading manufacturer of construction equipment, including tractors. This Fortune 500 company relocated its headquarters to Irving, Texas, in 2022.
Besides producing construction equipment, Caterpillar Inc. licenses and markets the Cat phone, workwear boots, and clothing line. All its machinery and company-branded products feature the "CAT" logo and yellow hue.
The brand has 110 manufacturing facilities worldwide: 51 in the USA and 59 overseas. Caterpillar Inc. yellow tractors are robust and reliable in different earthmoving applications. They're available in nearly 200 countries, including China, India, England, France, Canada, and Sri Lanka.
Caterpillar Inc. has a legacy of manufacturing sustainable tractors that improve quality of life while protecting the environment. It has won many Illinois Governor's Pollution Prevention Awards since 1997 for reducing its carbon footprint. The brand plans to reduce up to 30% of its carbon footprint by 2030.
Caterpillar Inc. has many yellow tractor models, such as Caterpillar DW10, DW20, DW2, DW4, CAT CH35, CAT CH45, and CAT CH55B.
Kirov Plant
Kirov Plant is an old yellow tractor brand based in St. Petersburg, Russia. It's the major manufacturing plant in Russia that focuses on agricultural machinery such as tractors. Currently, Kirov Plant produces Kirovets heavy tractors.
The factory was established in 1789 and was a major supplier of artillery to the Imperial Russian Army in the 1900s. It began producing Kirovets yellow tractors in 1962 and imported them to various Middle East countries, the United States, and Canada.
Kirovets yellow tractors are powerful and feature solid construction to handle difficult working conditions. These tractors have a turbo diesel engine, hydraulic power steering, and disconnectable rear-wheel drive.
The company produces K-700 yellow tractor models such as K-700A, K-701, K-701M, K-703, and K-704.
Bell Equipment
Bell Equipment is a famous manufacturer of yellow tractors in South Africa. Its tractors are available globally, thanks to its world-class quality standards. The company has over 50 years of experience, ensuring it produces quality products.
Bell yellow tractors are available in the UK, US, Spain, Germany, France, and Asia. Over the years, the brand has sold approximately 50,000 machines worldwide. As one of the world-leading tractor manufacturers, Bell has over 150 offshore dealerships and employs 3,500 people in their locations.
The company produces material-handling machines such as haulage tractors, excavators, front-end loaders, graders, and dozers. Owners can use Bell Equipment machines in the construction, sugar, forestry, and mining industries.
If you're looking for Bell Equipment yellow tractors, you can choose from the 2304E, 2806E, and 1406AF models.
Minneapolis-Moline
Unlike the other tractor brands on this list, Minneapolis-Moline was dissolved in 1963 and sold to White Motor Company. As one of the oldest brands that produced yellow tractors, Minneapolis-Moline deserves to be on this list.
Its yellow tractors are still available in the market with different dealers. Most people buy them as collector's items or as farm or industrial operational tractors.
The company was established in 1929 after merging three companies, Minneapolis Steel & Machinery, Minneapolis Threshing Machine Company, and Moline Implement Company. The brand had three manufacturing facilities in Moline, Illinois, Lake Street, Minneapolis, and Hopkins, Minnesota.
Minneapolis-Moline line of tractors included Moline Universal, UDLX Comfortractor, GT, Uni-Tractor, ZB series, M series, and G series. These tractors were prized for their high performance, versatility, durability, design, and appearance.
Renault Agriculture
Renault Agriculture is another iconic yellow tractor brand on our list that closed its doors in 2008. However, Renault's yellow tractors are still available worldwide, including in the United States, the UK, and France.
Renault Agriculture was established in 1918 in Le Mans, France. Claas, a German rival brand, acquired Renault Agriculture between 2003 and 2008.
The company made its first Type G agricultural tractor after World War 1. This tractor differed from their previous FT tank since it had a front-engine design.
Renault Agriculture yellow tractors include the Multis, Ergos, Celtis, Ceres, Dionis, Cergos, Ares, and Sonalika models.
Final Thoughts
If you're a yellow tractor enthusiast, you know where to find your suitable agricultural or construction machine. While finding a yellow tractor brand out there is hard, this list saves you the time you'd spend searching for a reputable brand producing yellow tractors.
Brands such as Caterpillar Inc., JCB, Challenger, Bell Equipment, and Kirov Plant still produce yellow tractors. On the other hand, Minneapolis-Moline and Renault Agriculture closed their doors after other companies acquired them. However, many dealers sell used and new Minneapolis-Moline and Renault Agriculture yellow tractors.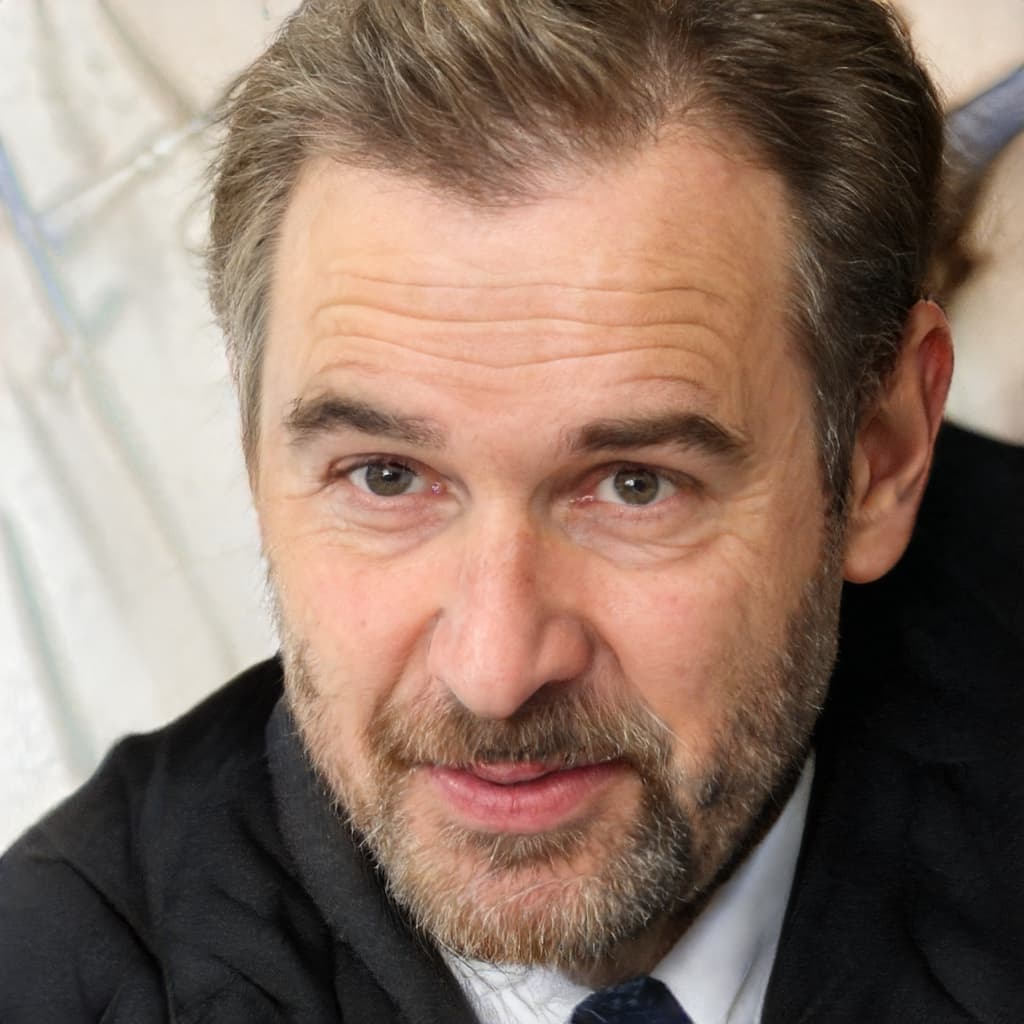 Hello! My name is Chris, and I am the founder of Yard Floor. When I was a toddler, my family had a lush green lawn. I was at the center of caring for and maintaining this lawn and even proceeded to take an associate's Degree in landscaping. I am here to share my years of experience with you – be it repairing your mower/tractor or caring for your lawn.