Most tractor brands stick to a particular color for their tractors. Whether you prefer a blue, green, red, or orange tractor brand, there's always one to suit your needs. Distinctive colors set rival companies apart to make their products recognizable to consumers. But which is the most popular red tractor brand?
The most popular tractor brands that are red are Mahindra, Case IH, Massey Ferguson, Branson, Belarus, Mitsubishi Agricultural Machinery, Antonio Carraro, ArmaTrac, Valpadana, and Zetor.
Let's examine these tractors and their popularity.
Mahindra
Mahindra is the world's top-selling tractor brand. It's headquartered in India, with a distribution center in the USA. Mahindra is best known for its red tractor models. It also produces automobiles, tractor implements, and attachments.
Mahindra was founded in 1982 in India and later launched in the US in 1994 as Mahindra USA. The company formed Mahindra USA to export some of its tractors to America.
Most of the brand's tractors come from India and are distributed to over 40 countries. They have many assembly plants in India, the United States, Australia, and Africa. Mahindra also exports its tractors to China, Syria, Iran, and Chile.
Mahindra sells a variety of utility, compact, and sub-compact tractors. They have sold over 300,000 tractors annually since 2019.
Some of their best red tractor models include JIVO, YUVO, NOVO, XP Plus, SP Plus, eMax, Max, 1600, 5500, and 9000 series.
Case IH
Case IH is a red tractor brand headquartered in the USA. The company first existed in 1842 as J. I. Case Threshing Machine Company.
Case IH was established in 1985 when Tenneco merged International Harvester with J. I. Case Corporation. Today, CNH Industrial owns Case IH.
The brand's red tractors are available in different sizes and powers. You'll find various red tractors grouped into "families." These families are Maxxum, Farmall, Magnum, Farmall, Vestrum, and Puma.
Case IH uses four red colors in its tractors to ensure brand recognition. Their most prominent machinery is Flambeau Red Tractor Farmall.
Massey Ferguson
Massey Ferguson is an old red tractor brand founded in 1952. The company was created by merging two companies: Massey-Harris and Ferguson. Massey Ferguson's headquarter is in Georgia, USA, and is currently owned by AGCO.
This brand is one of the world's major tractor and agricultural equipment suppliers. They have over 30 tractor models, ranging from mini to heavy-duty categories.
Massey Ferguson tractors have the iconic red color, though the red codes vary in different tractor models.
The brand's red tractor models include MF 200 Xtra, MF 300 Xtra, MF 400 Xtra, MF 5S, MF 1500, MF 6700 S, MF 7700 S, MF 8S, and MF 8700 S.
Branson
Branson is a popular red tractor brand that distributes compact tractors under the Kukje Machinery Company. The brand was founded in 1998 and headquartered in the US.
Kukje is a South Korean company established in 1968. It manufactures various agricultural machinery such as tractors, combine harvesters, and rice transplanters. The company was acquired by TYM, a Korean tractor manufacturer, in 2016.
Branson supplies tractors to many countries, including the United States of America and Canada. The brand has a rich history of providing components to brands such as John Deere, Yanmar, and Cummins.
The popular models are the Branson 00, Branson 05, Branson 10, Branson 15, Branson 20, Branson 35, and Branson 45 series.
Belarus
Belarus is a Russian-based tractor brand founded in 1950. The manufacturer of Belarus tractors is Minsk Tractor Works (MTZ), situated in Minsk, Belarus.
The brand sells a variety of four-wheeled agricultural tractors coupled with attachments and implements. Their tractors are famous throughout the Commonwealth of Independent States (CIS). Belarus distributes tractors to over 100 countries globally, including the USA and Canada.
Belarus has more than 15 red tractor models in their catalog, including Belarus-320, Belarus-422, Belarus-1221, Belarus-1502, Belarus-2202, Belarus-1220.1, Belarus-3022, and Motoblock Belarus.
Mitsubishi Agricultural Machinery
Mitsubishi is a famous machinery brand worldwide. The company's headquarters is in Japan, and has been manufacturing agricultural tractors since 1980.
Besides tractors, this company produces combine harvesters, tillers, and rice transplanters. Thanks to their efficiency and sustainability, Mitsubishi red tractors are popular in many parts of the world. The company distributes its tractors throughout North America, Europe, Asia, and Australia.
They have also made tractors for Cub Cadet and International Harvester brands. Their prominent red-colored tractors feature the brand's high-quality and reliable Mitsubishi diesel engines.
Mitsubishi has several red tractor models, including GA, GJ, GM, GS, GOE, and GCR series.
Antonio Carraro
Antonio Carraro is another old red tractor brand located in Italy. Since its establishment in 1910, the company has grown into a global leader in manufacturing compact tractors.
Their compact red tractors suit farmers with small maintenance and farming needs. You'll find Antonio Carraro tractors in Italy, Turkey, and Spain. They provide advanced tractors with implements designed for agricultural sustainability.
Antonio Carraro has over 25 red tractors in their catalog, including models such as Antonio Carraro, 15 series, 30 series, TRX 5800, Ergit series, T major series, and Tigre series.
ArmaTrac
ArmaTrac is a Turkish tractor brand that exports Erkunt Tractor Ind. Inc. tractors. The company was established in 2003 and became the first Turkish company to manufacture and design its tractors. ArmaTrac supplies tractors in over 25 countries in America, Europe, and Africa.
Their tractors have different emission levels ranging from Tier 0 to Tier IV Final. Tier 0 is their lowest-emitting tractor. ArmaTrac red tractors are also best known for their high performance, excellent fuel efficiency, and durability.
They have over 46 different tractor models available in four tier levels. These levels are Tier 0, Tier IIIA, Tier IIIB, and Tier IV Final.
Valpadana
Valpadana is a famous red tractor brand based in Italy. It's headquartered in Fabbrico municipality in the province of Reggio Emilia.
The company was established in 1935 and acquired by ARGO SpA in 1995. They manufactured their first tractor in 1960.
Valpadana manufactures three red tractor categories for agricultural use. These categories are as follows:
Reversible four-wheel equal size – This category has the 6600 and 9600 models.
One-way four-wheel equal size – This category has the 4600, 6400, and 6600 models.
Specialized: This category has the 3600 model.
Their tractors use advanced technology to improve their agility, efficiency, safety, and comfort. Some of the best Valpadana red tractors include Valpadana 1555, Valpadana 1545, Valpadana 4RM-180, Valpadana 1015 HSD, and Valpadana 3580 GE.
Zetor
Zetor is a popular agricultural machinery manufacturer based in the Czech Republic. It was established in 1946, and Zetor has sold more than 1.3 tractors over the years. The company produces tractors and components such as engines and transmissions.
The company manufactures seven red tractor models: Major, Proxima, Utilix, Primo, Compax, Crystal, and Forterra.
You'll find a variety of Zetor red tractors in Europe, North America, the United Kingdom, France, Germany, and India. The company's red tractor models, such as Proxima, Crystal, Major, and Forterra, are more prevalent in non-European countries.
Red Tractors Are Available in Different Shades
You can find many other red tractor brands in different parts of the world. However, if you're looking for a reliable red agricultural tractor, it's good to stick with the most popular brands.
Always remember that brands have different red codes for their tractors. Before purchasing, check their website or contact the dealership to ensure you get your desired red tractor model.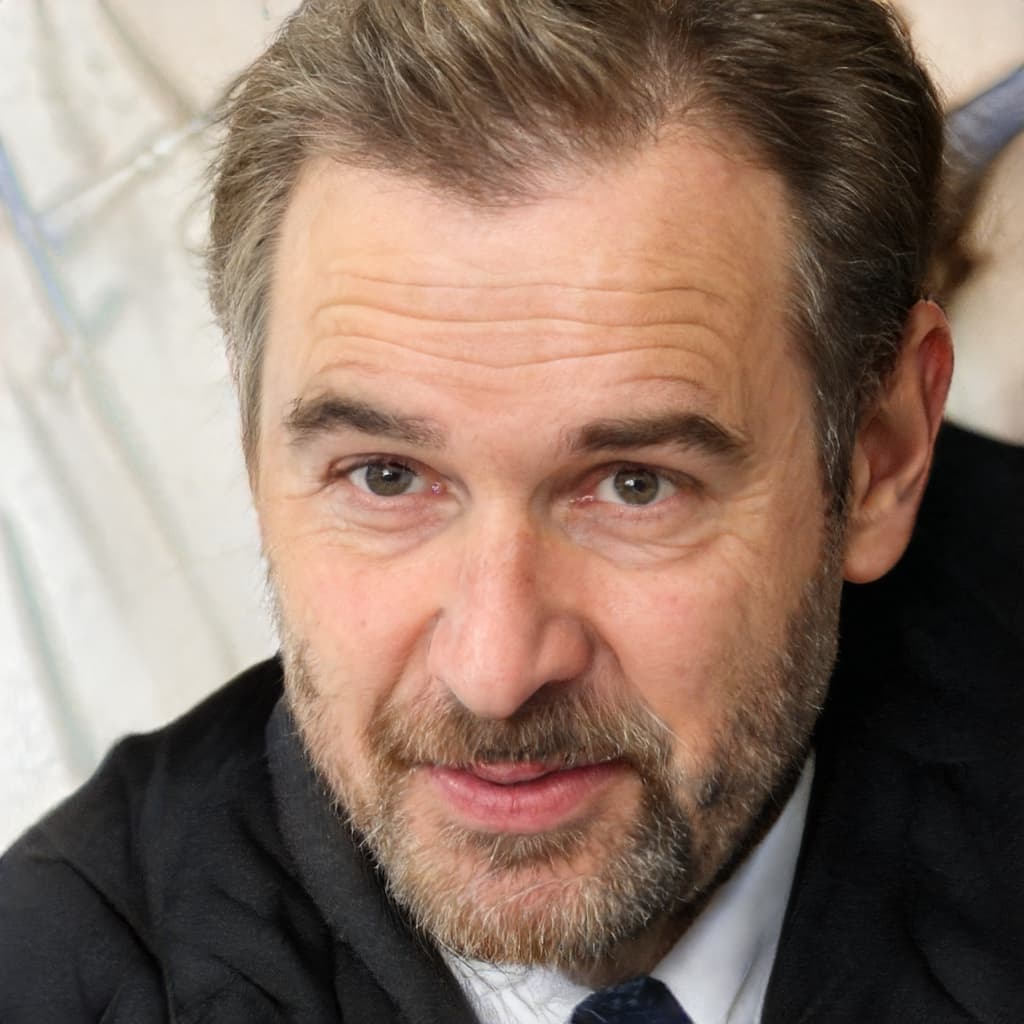 Hello! My name is Chris, and I am the founder of Yard Floor. When I was a toddler, my family had a lush green lawn. I was at the center of caring for and maintaining this lawn and even proceeded to take an associate's Degree in landscaping. I am here to share my years of experience with you – be it repairing your mower/tractor or caring for your lawn.