Bad Boy tractors are made for heavy-duty agricultural purposes and high productivity. They are widely popular for their high-quality but hard-to-find parts, which may make you question where they're made.
So, who makes Bad Boy tractors? The Kukje Machinery Company, situated in South Korea, makes Bad Boy Tractors. Bad Boy Mowers were the first manufacturers of Bad Boy tractors. However, they lost their manufacturing rights after signing an OEM agreement with the Kukje Machinery Company in 2020.
Keep reading as we break down the Bad Boy tractors' makers. We've also discussed the Bad Boy tractor evolution and tips to consider before purchasing these tractors.
Who Manufacturers Bad Boy Tractors?
The Kukje Machinery Company makes Bad Boy tractors. Kukje was incorporated in 1968 and specializes in producing agricultural machinery like rice planters, tractors, engines, and combine harvesters. The Kukje headquarters are based in Okcheon, South Korea.
Bad Boy tractors were first introduced in the company in 2020 after signing an OEM agreement with Bad Boy Mowers. According to the agreement, Kukje Machinery provides tractors with 22-35 horsepower to the Bad Boy Mowers.
At the beginning of the contract, Kukje Machinery announced the sale of all Bad Boy residential and commercial mowers, clearly showing the transfer of ownership.
Bad Boy Mowers, the first producer of Bad Boy tractors, was started in 1988 to create the best quality zero-turn mowers. Production began in early 2002, and the sales continuously doubled yearly due to the constant surge in demand.
Although they started off producing their in-house zero-turn mowers, they expanded their production to subcompact and Bad Boy compact tractors after partnering with the Kukje Machinery Company.
Where Are Bad Boy Tractors Made?
Bad Boy tractors are assembled in the US, but parts are sourced from the Kukje Machinery Company in South Korea. With solid management and advanced robotic technology from ABB, Bad Boy mowers are made in Batesville, Arkansas.
According to the OEM agreement between the two companies, Bad Boy mowers are fabricated, welded, cut, and painted in the United States. Bad Boy mowers are strong and durable, thanks to the detailed production. All the metallic parts are well-inspected before welding, guaranteeing long-lasting stability.
Robotic welding comes in handy in the massive production of Bad Boy mowers. About three hundred mowers are made daily thanks to the eight ABB Flexarc robotic cells. Robots also ensure all mowers are similar, which is nearly impossible in manual production.
Who makes Bad Boy Tractor Engines?
Bad Boy tractors use Kohler and Kawasaki engines. Kohler engines have electronic throttle bodies, supplying power to the mower blades in a shorter time. They also allow the mowers to work efficiently on tall grass, wet grass, and even slopes.
Kohler engines promote clean burning and more fuel efficiency. Their best-in-class power guarantees the best speed regardless of the terrain.
Kawasaki engines have advanced recoil starters and in-built systems, promoting user-friendly electronic ignition, priming, and enrichment to offer the most effortless starting. Their over-the-top power-to-weight ratio reduces vibrations significantly and makes work easy.
Stratified scavenging systems in Kawasaki engines pull sufficient air into the engines, improving efficiency and productivity.
After identifying who makes Bad Boy tractors, it's crucial to know how they've evolved over the years.
Bad Boy Tractors Evolution
The very first Bad Boy tractors, Model T, were bulky and huge but with pretty little efficiency These tractors were among the toughest ever to be made. They would sustain the roughest and most rugged terrains.
Model A and Model B Bad Boy tractors followed Model T. These were lighter and smaller but more efficient than the previous make.
Modern-day Bad Boy mowers have significantly reduced sizes and weights but with heightened efficiency. They feature four-wheel drives, making them ideal for all terrain.
One thing that Bad Boy mowers have maintained to date is their high-quality material, making them durable.
How Do Bad Boy Mowers Differ from Other Mowers?
Bad Boy tractors stand out from other brands due to their durability and high-quality engines. Most tractors incorporate low-quality engines in their mowers to save on production costs, but Bad Boy mowers have stuck to the exceptional Kohler and Kawasaki engines.
The second reason setting Bad Boy mowers apart is their designs and technology. Bad Boy mowers were the first zero-turn mowers ever to be made. They continue to equip their mowers with advanced and modern features like cutting-edge safety parts, four-wheel drives, and steering wheel control.
Bad Boy produces multiple mower models, like the Outlaw XP, Maverick XT, and Legacy ZT, with varying features and price points, meaning there's something for everyone. They also come with several accessories and attachments. You can quickly get a utility trailer, snow blower, or tiller out of your Bad Boy mower.
Bad Boy mower prices are affordable compared to tractors of similar quality. These mowers are designed for utmost comfort. They come with adjustable deluxe suspension seats; you can adjust them to your ideal positioning.
The warranty on Bad Boy mowers is quite impressive, as it covers both the deck and tractor. Whatsmore, the warranty duration varies depending on the model and price. The base warranty is for two years and covers the tractor against material and quality defects, excluding neglect or abuse.
The second is a four-year warranty that covers wear and tear. The most extended Bad Boy mower warranty is seven years long, covering wear, tear, and defects.
BadBoy Tractor Issues
After detailing who makes bad boy tractors, it's now time to focus on the drawbacks of these tractors.
Expensive repairs are the most common issue with Bad Boy mowers. Most Bad Boy parts cost an arm and leg. This can be frustrating if your mower is your primary source of livelihood, meaning you should get it on track immediately.
Another frequent issue is unavailable spare parts. Finding Bad Boy spare parts in other regions can be difficult because parts are sourced from South Korea.
Bad Boy mower transmissions malfunction pretty early. This will disrupt your work schedule, as there's nothing you can do with a problematic gearbox. Check for ways to maintain your transmission from the mower manual to prevent these inconveniences.
Other Bad Boy problems include broken down and noisy engines, weak frames, and blown-out tires. We have extensively covered these tractor problems in another review.
What To Consider Before Purchasing Bad Boy Mowers
Below are factors to consider before purchasing any Bad Boy mower.
The terrain you'll be working on – Bad Boy mowers have varying capabilities. Ascertain your yard's terrain before purchasing a lawn tractor. Otherwise, you might end up with a mower incapable of mowing certain landscapes.
Advanced features – Different Bad Boy mowers feature varying specialized features. Look for the one that best suits your needs.
Your budget –  Bad Boy mowers come in a wide range of prices. Always seek value when buying Bad Boy tractors.
So, Who Makes Bad Boy Tractors?
The Kukje Machinery Company, situated in South Korea, makes Bad Boy Tractors. Kukje makes Bad Boy parts, then sends these parts to the USA for assembly.
Bad Boy Mowers initially manufactured these tractors but later signed an OEM agreement transferring manufacturing rights to Kukje Machinery Company.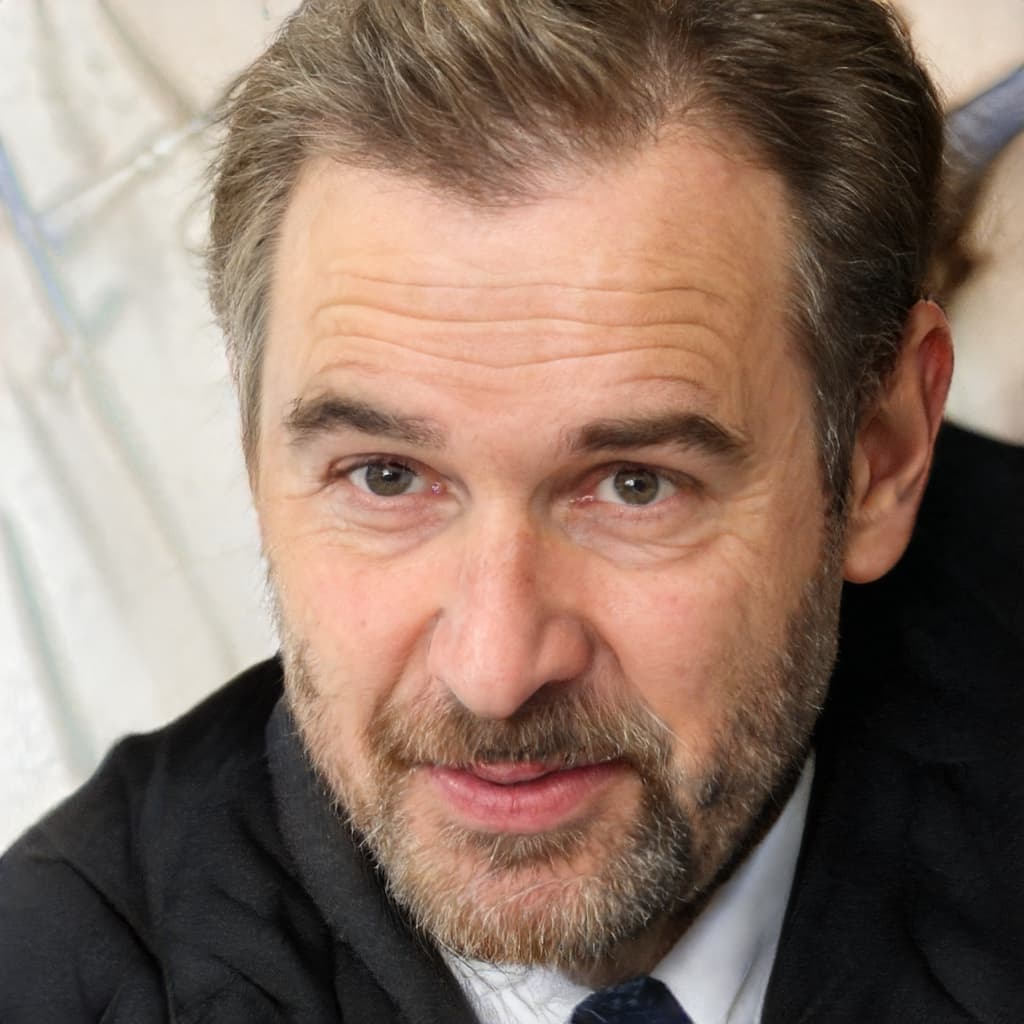 Hello! My name is Chris, and I am the founder of Yard Floor. When I was a toddler, my family had a lush green lawn. I was at the center of caring for and maintaining this lawn and even proceeded to take an associate's Degree in landscaping. I am here to share my years of experience with you – be it repairing your mower/tractor or caring for your lawn.