As the global market for UTVs keeps growing, many brands are introducing new side-by-sides to meet the rising demand. The Axis UTV is one of the latest players in the utility vehicle market. It's an affordable and reliable UTV for new and experienced adventure seekers.
However, like any other new product, many consumers may be reluctant to buy this UTV. Off-road enthusiasts will want to know who makes Axis UTV and if it's a worthwhile investment.
In this piece, I'll answer all your questions regarding the Axis UTV. Read on to know if this side-by-side is worth buying.
Who Makes Axis UTV?
HISUN Motors manufactures Axis UTVs in their company based in Chongqing, China. It's a reputable company that has been running for over thirty years. The company produces affordable, high-performance, and durable vehicles. They're famous for making reliable UTVs, ATVs, scooters, and motorcycles.
HISUN manufactures Axis UTV's engines and parts in their 7.1 million sq. ft. facility in China. However, the assembling of parts doesn't take place in the facility.
The company ships engines and parts to HISUN Motors Corp., USA, for final assembly. HISUN Motors Corp., USA, is one of the HISUN Motors subsidiaries based in McKinney, Texas. It's a 300,000 sq. ft. facility that offers services like assembly, parts distribution, and technical support.
After assembly, HISUN Motors Corp., USA, tests and distributes Axis UTVs to various Lowe's retail stores across the US and Canada. Associating Axis UTVs with one of the leading retail chains in the US makes consumers trust this utility vehicle.
HISUN Motors maintains a network of over 250 accredited dealers throughout the US. Customers can contact these dealers to enquire about the repair or replacement of Axis UTV parts.
Which Axis UTV Models Are Available on the Market?
Axis UTVs are available in three models to cater to off-road enthusiasts' needs. If you're interested in this UTV, you can choose one of the following:
Axis 500 UTV
The Axis 500 is a versatile UTV designed for adventure and hard work. It will easily tackle any terrain and get you wherever you want to go. Besides, you can use it for towing or hauling materials or equipment around the fields.
It's a powerful UTV equipped with an automatic CVT transmission to ensure the engine performs efficiently regardless of the terrain. Also, it offers a selectable 2WD/4WD system to suit any riding condition. This utility vehicle features an EFI fuel system to boost fuel economy.
Axis 700 UTV
If you're interested in a more robust and reliable utility vehicle than the Axis 500, the Axis 700 could be your best bet. This UTV is also larger than the Axis 500. It has a large cargo bed with a carrying capacity of 350 pounds.
The Axis 700 will help you explore rough terrains and tackle challenging work projects. It's also known for offering comfortable rides, thanks to its independent suspension system and high-quality bucket seats.
Furthermore, riders can enjoy safe and smooth rides due to the UTV's dual-ventilated hydraulic disc brakes and a fully automatic transmission. It features a 4WD drive system for better performance when tackling rugged terrains.
Axis 750 Crew
The Axis 700 Crew suits off-road enthusiasts who wish to explore nature with family or friends. It's a high-performance UTV with enough room for four passengers. Whether going to work or play, the 700 Crew will take on the challenging trails and rough fields.
The UTV features a powerful engine and automatic transmission to guarantee better performance. The 700 Crew boasts comfortable seats and a fully adjustable suspension system to ensure safety for the riders. Its tires are large with an aggressive tread design, offering a solid grip and stability.
Is Axis UTV a Good Off-Road Vehicle?
After answering who makes Axis UTV,  let's now examine its pros. Axis comes from a reputable manufacturer and has a growing demand among adventure seekers in the US. Below are other reasons that prove it's a good UTV:
Affordable
One of the best things about Axis UTVs is that they're cheaper than most UTVs on the market. The good thing is that HISUN Motors doesn't sacrifice quality to make cheaper UTVs. 
Despite being more affordable, this UTV has several innovative features you'll find in many high-end UTVs.
Versatile
When purchasing an off-road vehicle, you'll need one that can complete more field and farm tasks. Thankfully, Axis UTVs are versatile and will handle a variety of tasks. 
You can use your Axis UTV for adventure or hunting. Additionally, these UTVs perform better in tasks like hauling and towing.
Comfort 
HISUN Motors designs Axis UTVs with comfort in mind. These UTVs feature adjustable seats, an independent suspension system, and a spacious cab to enhance riding experiences.
Safety
Axis UTVs guarantee riders' safety when tackling rough terrains. You'll find features like seat belts, safety nets, roll cages, and aggressive tires. All these features will protect you and your passengers in case of bumpy rides or an accident.
Durable
Axis UTVs have a high-strength steel frame that protects them despite working in the most demanding conditions. Also, their rugged design helps them withstand challenging tasks and rough terrains for years.
What Are the Limitations of Axis UTVs?
Despite being an excellent off-road vehicle, the Axis UTV may have a few limitations. Some of them include:
Limited carrying capacity: Axis UTVs may not be your best choice if you prefer an off-road vehicle with a larger load capacity. These UTVs are smaller, accommodating 2-4 passengers. Furthermore, the cargo bed is not suitable for hauling heavy equipment.
Restricted speed: Axis UTVs have top speeds ranging from 35 to 45 mph. The speed is only ideal for rugged fields and trails.
Less towing capability: Axis UTVs have towing capacities ranging from 1,200 to 1,500 lbs. They can only tow smaller equipment and materials like boats, logs, animal feeds, mowers, and other UTVs.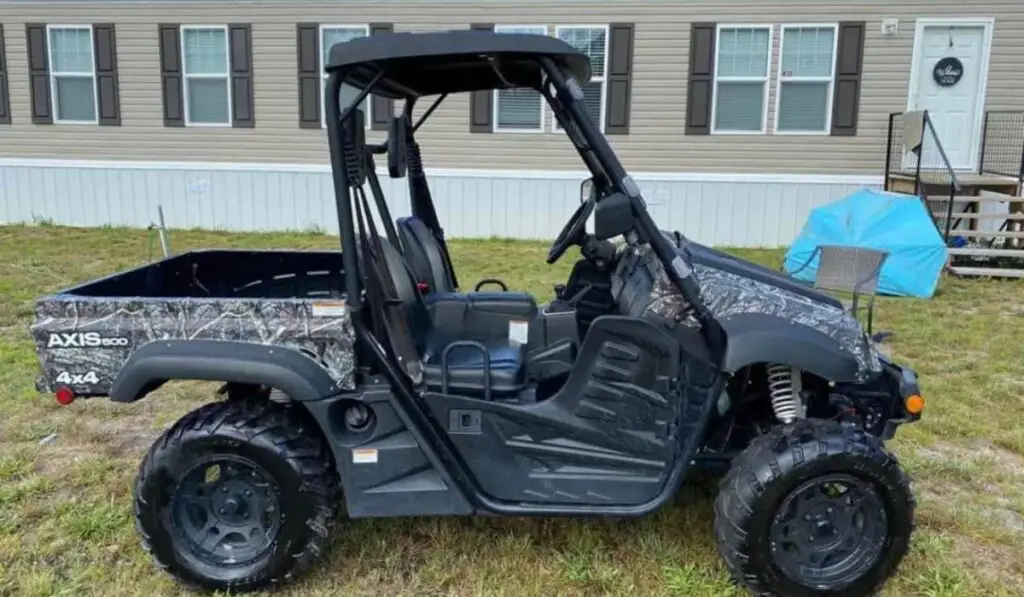 Wrapping Up
You now know who makes Axis UTV and why this off-road vehicle can be a good choice. HISUN Motors designs this UTV to cater to beginner and seasoned off-road enthusiasts. Axis UTVs are affordable and can easily handle various work projects and terrains.
While HISUN Motors manufactures Axis UTV in China, they ship parts to the US for assembly. HISUN Motors Corp., USA, the company's branch, assembles and distributes this UTV across the US and Canada.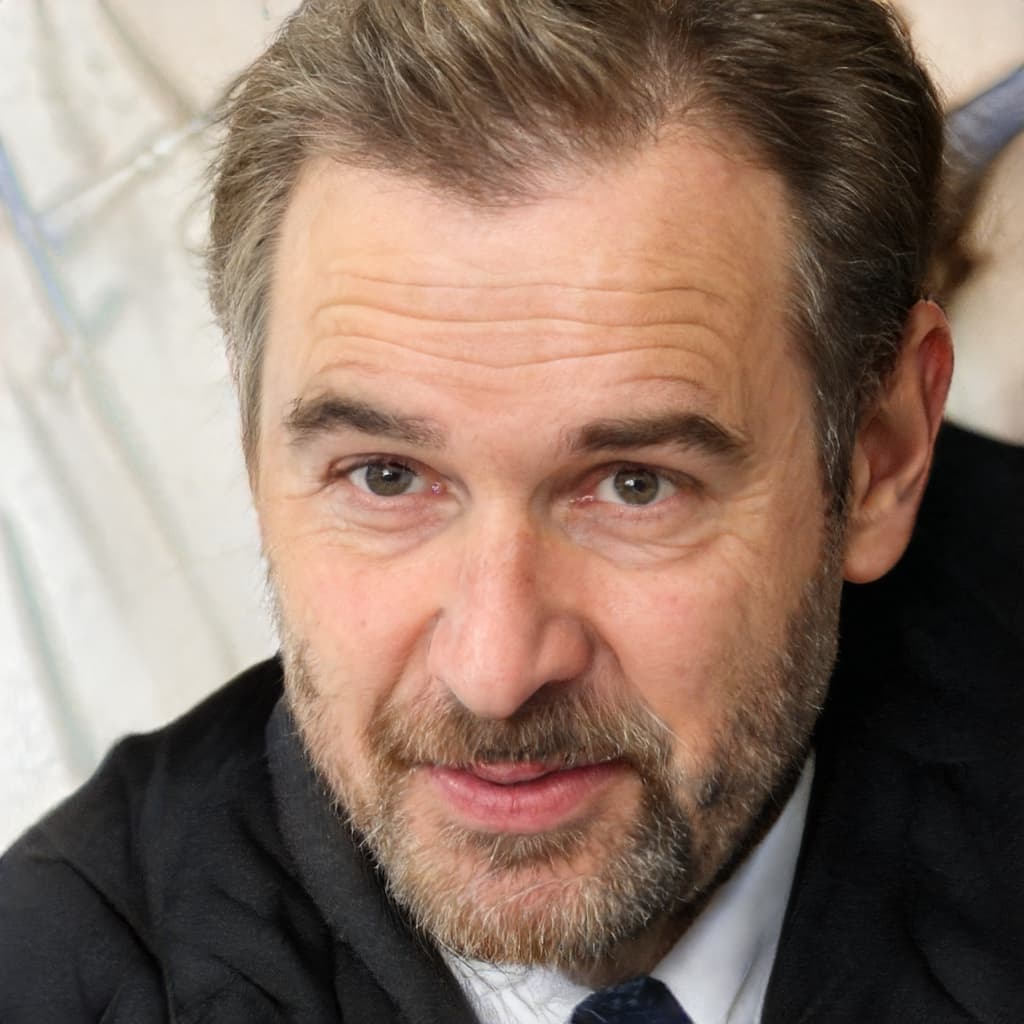 Hello! My name is Chris, and I am the founder of Yard Floor. When I was a toddler, my family had a lush green lawn. I was at the center of caring for and maintaining this lawn and even proceeded to take an associate's Degree in landscaping. I am here to share my years of experience with you – be it repairing your mower/tractor or caring for your lawn.