Yanmar tractors are efficient, reliable, and durable, making you wonder where they are manufactured. So, where are Yanmar tractors made?  
Yanmar tractors are assembled in Adairsville, Georgia. Yanmar America Corporation has more than two hundred workers who manufacture tractors for the USA market. Yanmar also has manufacturing facilities in Japan and China to help meet its global demand.
Keep reading as we describe where Yanmar tractors are made and the entire production process. This post also explains the various Yanmar tractor models.
Where Are Yanmar Tractors Made?
Yanmar tractors are manufactured in Adairsville, Georgia. The manufacturing establishment covers five hundred thousand square feet, including office space and a warehouse. As of the beginning of 2021, this facility had 253 employees. Tractors intended for the global market are manufactured in Japan and China.
Before starting the manufacturing process, Yanmar must get a tractor order from a customer. The tractors are made following the customer's input.
Yanmar tractor-making starts with design and engineering. After the design process, which may take months or even years, Yanmar tractors are built using quality materials. The tractors' frame and chassis are made of steel, while the body panels are plastic.
Other tractor components are built using glass, rubber, and aluminum. Depending on the tractor's complexity, the manufacturing process may take several weeks or months.
After assembling the tractor, it goes through scrupulous testing to ensure it meets all the company's performance and safety performance.
The entire manufacturing process may take years, but this results in an over-the-top tractor that's incomparable and will last a long time.
A team of skilled professionals makes Yanmar tractors. Engineers are responsible for designing and producing all plans for the tractors. Other workers assemble all the tractor components, like the hydraulics and engine.
Yanmar uses complicated and advanced computer systems to follow up on the progress of each tractor through the assembly procedures. This process allows the company to note any mistakes that might be made.
The workers immediately take all the tractors with defects out of the assembly line. Highly skilled technicians then efficiently and quickly resolve the issues.
Experienced operators are responsible for the quality tests. They test the tractors by putting them through real-world farm tasks to ensure they can safely and efficiently handle all farm work.
Who Makes Yanmar Tractors?
The Yanmar America Corporation, situated in Adairsville, Georgia,  makes Yanmar tractors. This corporate facility is Yanmar's US headquarters and offers its products through Latin American and North American dealers.
Yanmar was established in 1912 by Magokichi Yamaoka with a mission to create reliable, efficient, compact engines for farmers and fishermen. 
Yanmar first manufactured gasoline-powered engines in 1912 and then switched to small kerosene engines by 1920. It produced its first diesel engine by 1930. By 1933, this company manufactured the first practical small and horizontal diesel engine.
Yanmar started manufacturing tractors in 1967. The first tractors used water-cooled diesel engines, unlike recent ones, which feature diesel engines. They also had 23 horsepower.
Over the 110 years in operation, Yanmar has grown to be a reputable agricultural machinery company. It won the Japan Institute of Innovation and Invention award for its outstanding combustion engine research in 1938. In 1951, the Japanese government awarded Magokichi Yamaoka the Model with Blue Ribbon.
Other recognizable awards include an award for their EcoTractor series design, the Deming prize in German Investment, and the German Inventors Association.
Yanmar Tractor USA, a division of Yanmar, began operating in the USA in 1979. The company's responsibility was to manufacture tractors suitable for the North American market.
Despite dealing with a wide range of agricultural machinery like implements and transporters, all their products are top-notch.
Yanmar Tractor Models
Most gardening enthusiasts, with the question, where are Yanmar tractors made, also inquire about the Yanmar tractor models.
Yanmar has four tractor models:
SA series
YT2 series
YT3 series
YM series
Below are brief descriptions of each.
SA Series Tractors
Yanmar's SA tractors are easy to operate thanks to the two side-by-side hydrostatic transmission pedals, full-frame chassis, and an Electro-hydro-independent PTO, which turns on and off with one touch. Cast iron front axles and transmissions make the SA series tractors the most durable.
An easy-access hood, the design gets the hood out of the way, promoting easier engine area maintenance. Flat floors and rubber mats simultaneously prevent tripping hazards and increase safety and comfort. Armrests and high-back premium seats significantly increase their comfort.
YT2 Series Tractors
Featuring hydrostatic transmissions, YT2 series tractors offer unlimited speed choices controlled by the left shift lever. Fuel-efficient engines reduce fueling breaks and fuel expenses.
YT2 series tractors have enclosed cabs with heat and air conditioning, allowing you to work regardless of the weather. Their comfortable standard armrests and high-back deluxe seats promote optimum efficiency and productivity.
YT3 Series Tractors
Incorporating an integrated hydromechanical transmission built with the best technology, YT3 tractors promote versatile performance. You won't have to choose between constant speed, efficiency, and flexible operations.
YT3's A/B mode setting allows you to preset the tractor's engine, ground, and PTO speed. Switching between modes is as simple as pressing the button. The motion control dial promotes a more passive or aggressive response.
YM Series Tractors
YM series Yanmar tractors are sturdy, reliable, and simple. Unlike the recent models, these tractors lack whistles and bells, which easily break and malfunction, requiring frequent repair. With horsepower ranging from 42HP to 59HP, these tractors handle about any farm work.
540 economy PTOs and lift capacities of up to 2,500lb, YM tractors are over-achievers in terms of productivity. With traveling speeds of about 17.7mph, these tractors guarantee to finish complex jobs faster. YM Series tractors allow various attachments and offer over-the-top efficiency and comfort.
Are Yanmar Tractors Any Good? 
Yanmar tractors are good. These tractors incorporate high-quality materials sourced from trusted and reliable sources, unlike most brands that feature low-quality components to reduce production expenses. Since their bid on sustainability, they ensure that their products last a long time to reduce waste. 
Yanmar tractor engines last about ten thousand to twelve thousand hours. This translates to one thousand hours yearly for ten consecutive years.
Yanmar tractors come with an outstanding ten-year warranty, which is impressive compared to other brands. You can always get your tractor's powertrain, transmission, or hydraulic system fixed in case of any accidents and inconveniences during this period.
These tractors come with more usable horsepower, ranging between 42HP and 60HP, guaranteeing a smooth and comfortable operation. Powerful Yanmar engines allow these tractors to tackle all farm work easily. They also have a high loading capacity ideal for transportation.
Accessing Yanmar spare parts and repair guidelines is easy compared to other brands. This company maintains a spare parts portfolio for most of its tractor models. Detailed information on installing parts in your tractor is available on all their dealers' websites. Like any other brand, expect to meet a few problematic Yanmar models.
So, Where Are Yanmar Tractors Made?  
Yanmar tractors for the North America market are made in Adairsville, Georgia. Yanmar also has manufacturing facilities in several locations around the world to meet its global tractor demand. The country of origin may vary depending on the specific model of tractor you are interested in.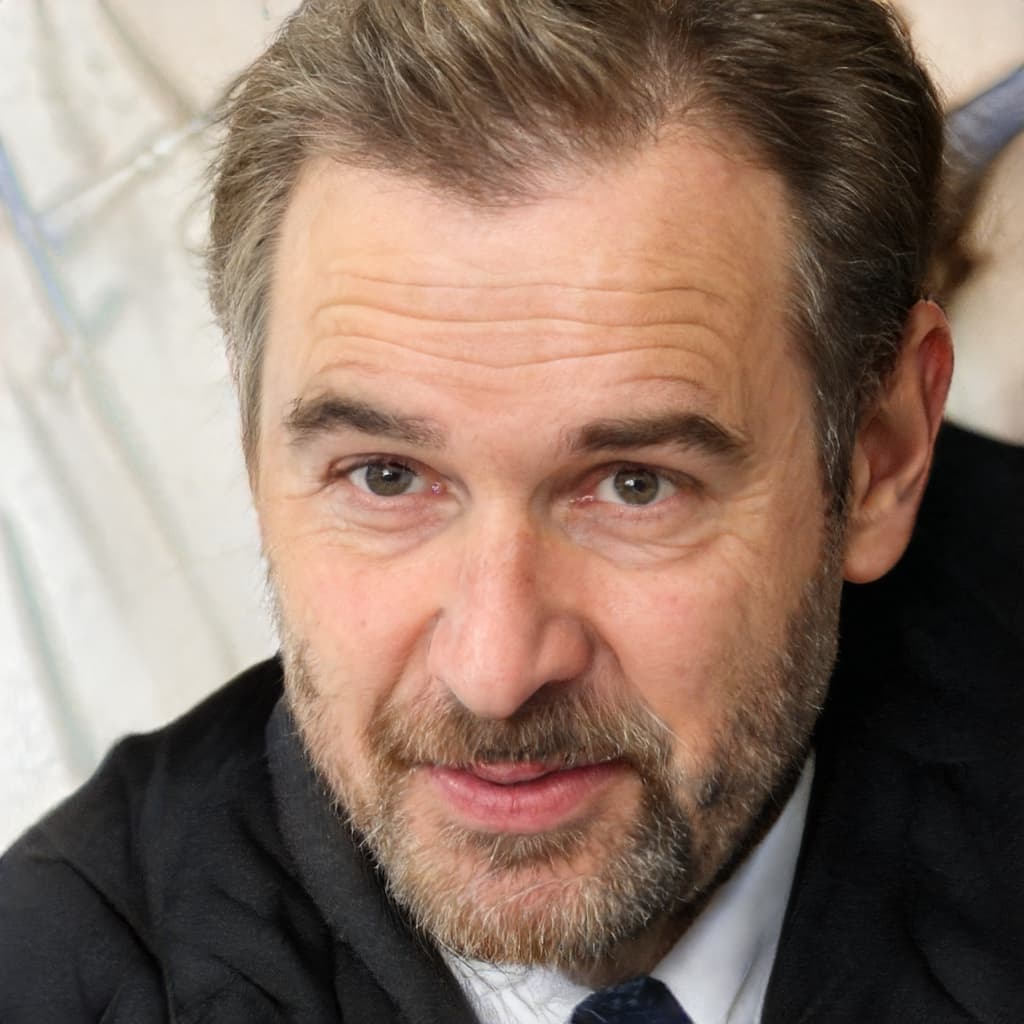 Hello! My name is Chris, and I am the founder of Yard Floor. When I was a toddler, my family had a lush green lawn. I was at the center of caring for and maintaining this lawn and even proceeded to take an associate's Degree in landscaping. I am here to share my years of experience with you – be it repairing your mower/tractor or caring for your lawn.