It's that time of the year again, and whether you need to plow snow or complete some landscaping work, the question remains skidsteer vs tractor. For some, this is a matter of preference over functionality, but in some cases, one is better than the other.
So, which tool should you use, a tractor or a skid steer? Learn the differences and use cases of the two.
Skid Steer vs Tractor: Attachments
What you'll notice when comparing skid steers to tractors is that both of them rely on attachments. These attachments go to the back and the front for tractors, while in skid steers, they are primarily in the front.
The standard attachments that go on skid steers include:
A snow blade
Brush mower
Augers
Brush cutters
Tree shearer
Trencher
Grapples
Stump grinder
Tree puller
Backhoes
Bale spears
Buckets
Concrete breakers
Mulchers
Rakes
Log splitters
Pallet forks
Post drivers
Snow blowers
Tractors have attachments such as:
Blades
Pallet forks
Loader buckets
Cultivators and tillers
Harrows
Backhoes
Bush hogs (mowers)
Hole drillers
Snowblower
Planting attachments
Spraying attachments
Manure spreaders
The advantage of these attachments on either a skid steer or a tractor is the versatility it gives the equipment. They can be applied for various functions by simply changing the attachment.
However, the effectiveness of a skidsteer vs tractor will vary depending on the equipment's making. If both are good enough for your intended use, then a tractor makes more sense since it has more attachments than a skid steer. Attachments for tractors are also cheaper than those of a skid steer.
Tractor vs Skid Steer: Farming
Should you use a skid steer or tractor for farming activities?
Traditionally, tractors have been the primary tool used in farming activities. But, thanks to the increasing number of attachments on skid steers, you can also use steers on specific farming applications.
You can use skid steers for various farming activities, including mowing grass, cleaning debris, digging trenches, earth moving, nursery bed preparation, cleaning up manure, erecting fences, hay cutting, baling and transportation, clearing land, and grading and maintaining roads within your farm.
Skid steers are also easy to operate, especially in tight areas. The left and right sides of the skid steer function separately, which is great when navigating tiny spaces.
Tractors have more versatility in farming applications. They are handy for those with extensive farmlands. They can also be adapted to various activities, including clearing land, plowing, planting, harvesting, and packing hay.
A tractor is the best alternative when faced with a choice between a skidsteer vs tractor for farming applications. They can handle a lot of the heavy-duty work within a farm, such as initial land preparation, moving other farm equipment around the farm, tilling, weeding, and planting.
They also move relatively faster than skid steers, effectively completing various agricultural tasks (such as land preparation) on time.
Tractor vs Skid Steer: Snow Removal
Tractor vs skid steer, which one should you use to remove snow? Both tractors and skid steers can be used for snow removal projects.
Skid steers are great for snow removal as they can navigate small spaces, including sidewalks and in between buildings. You can navigate the skid steers around corners where tractors would not reach.
With a wheeled skid steer coupled with a strong bucket, the skid steer becomes a strong plowing implement.
Skid steers also have a variety of snow removal attachments, including forks, brooms, snow blowers, pushers, and angled plows to help you get the most out of your snow removal tasks. Loading trucks on skid steers make moving snow around a property convenient.
Tractors are also effective at snow removal jobs. If your tractor has a snow plowing attachment, all you need to do when winter rolls around is to connect it and get to work. You may need to use winterized tires or snow chains.
The limitation when using tractors for snow plowing is that it can be expensive and time-consuming, particularly when using an older model that does not support snow plowing. But if your tractor comes with a snow plowing attachment, a tractor works well for large areas that require snow removal.
Skid Steer vs Tractor: Landscaping
Skid steers are a staple for landscape contractors. They are ideal for lifting construction materials and loading truck beds. They are also great for grading, lawn seeding, fence post installation, mowing, drilling holes for trees, trenching, sweeping, and preparing the soil for planting.
Other landscaping tasks that a skid steer can handle include spot mulching, removing stumps, chipping wood, preparing nurseries, and clearing snow.
You can choose from various skid steer sizes, making them ideal for all users, from a homeowner to landscaping companies. Due to their lightness and size, they are easy to transport from one job site to another.
Tractors are also common in landscaping tasks. They can handle various landscaping tasks such as digging, lawn care, snow removal, and tree care. Like skid steers, they can be made versatile by attaching a wide range of attachments to perform various landscaping activities year-round.
When choosing between a skid steer vs. a tractor for landscaping, consider the area you want to work on and the flexibility you need. For example, a skid steer provides you with the flexibility to work effectively in tight areas and limited spaces.
On the other hand, a tractor allows you to have a versatile tool as you go. You may attach a mower at the back and a bucket at the front to perform two functions without stopping to change the attachments.
Verdict
Skidsteer vs tractor, which equipment should you get? The truth is, it depends. In the perfect world, both would be ideal. But when looking at a limited budget, look at what you want to do and the functions you want the equipment to serve.
For most landowners, it makes sense to have a tractor due to its versatility and ability to add attachments both at the front and back. A skid steer is an excellent investment for a construction worker as it can use more relevant attachments to your sector.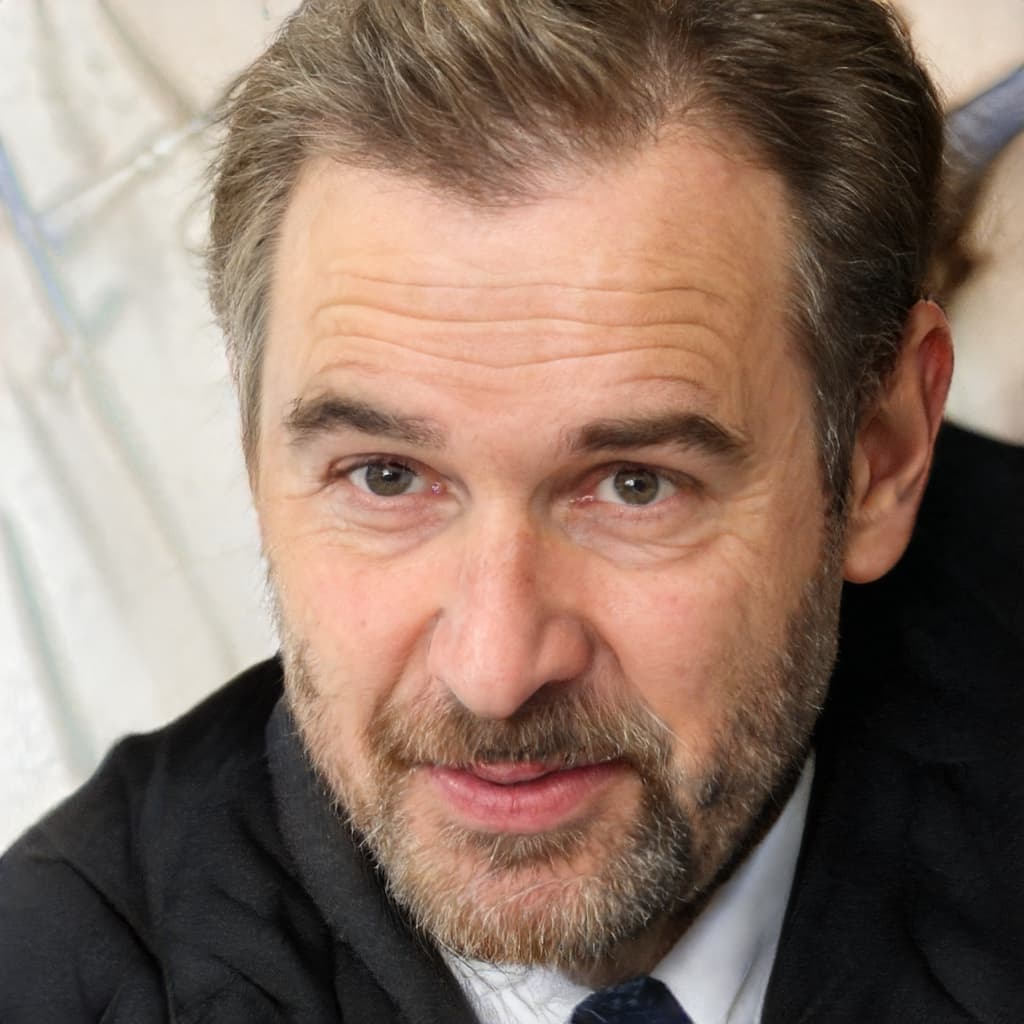 Hello! My name is Chris, and I am the founder of Yard Floor. When I was a toddler, my family had a lush green lawn. I was at the center of caring for and maintaining this lawn and even proceeded to take an associate's Degree in landscaping. I am here to share my years of experience with you – be it repairing your mower/tractor or caring for your lawn.