Scag is a leading manufacturer of landscaping equipment, including mowers. Scag mowers are among the best, boasting power, durability, and efficiency. This brand has a vast product catalog, but how much do Scag mowers cost?
Scag mower prices vary depending on the dealer, location, and mower type. Scag zero-turn mowers go for about $5550, while walk-behinds cost about $3000.
You are in the right place if you are inquiring about the cost, as we present you with the Scag mowers prices 2023. Read on to know how much you will need to invest in this brand's mowers.
Scag Mower Prices 2022
The central part of our discussion focuses on Scag lawn mower prices. This brand has several types of lawnmowers, and we will look at all the models under each category. 
Scag Walk-Behind Mowers
Walk-behind mowers are among the most common lawn mower types. As their name hints, you walk behind them as they trim your lawn.
This mower type is ideal for small yards. You can use multiple of them in a commercial setting when handling large tracts of land. Maintenance is effortless, and they are economical on storage space. 
This product category has four more subdivisions: SFC, SWZT hydro-drive, SW belt-drive, and SWZ hydro-drive. Let us look at each of this brand's walk-behind models.
Scag SFC
SFC mowers are highly-functional walk-behinds with crucial features like front swivel caster wheels for enhanced maneuverability. The mowers run on the robust Kohler Command Pro CV224 engine. The engine is easy to start, courtesy of the Easy-Pull technology. The patented Consistent Cut tech stabilizes engine speed for a precise cut.
SFC mowers have military-grade steel 30-inch decks supported with 0.25-inch reinforcement bars, translating to resiliency. You can adjust the deck's height to various levels, between 1.5 to 5 inches, with 0.25 intervals. 
The ergonomic controls enhance the use of these mowers. The oversized handles are adjustable to various angles for maximum comfort.
The following are manufacturer-suggested retail prices of Scag SFC mowers.
SFC30-7CV: $2722
SFC30-7CV-S: $3000
SFC30-7CV-CA: $2722
SFC30-7CV-S-CA: $3000
Scag SW Belt-Drive
SW-belt drive lawn mowers are diverse, with models having different deck sizes. The 32 and 36-inch decks fall under the Advantage Cutter deck class and are ideal for precise cuts, with flexibility being a selling appeal. The 48 and 52-inch decks are under the Velocity Plus Cutter deck class. The deck is powerful and cuts fast; thus, suitable for commercial applications.
A Kawasaki 481FS engine powers the 32, 36, and 48-inch SW belt-drive models, while the 52-inch utility runs on a Kawasaki 541FS. The FS Kawasaki engines are potent, with features like dual-element air filtration and two-channel forced air cooling.
Available accessories include:
A fabric bag grass catcher
A mulch plate
The Hurricane Plus mulch system
A blade buddy
Below are SW belt-drive Scag mowers prices 2023.
SW32-14FS: $5055
SW36A-14FS: $5102
SW48V-14FS: $55029
SW52V-15FS: $6101
Scag SWZT Hydro-drive
Under the SWZT hydro-drive category are four models with different deck sizes. The smallest deck is 36 inches, and it has a recoil-start engine. The biggest deck is 61 inches wide: all the other models have an electric-start engine. The Kawasaki engines can give the equipment a power boost of up to 22 HP. 
The Ogura PTO clutch brake is an impressive feature of SWZT hydro-drive lawnmowers. The clutch gives you maximum control of the deck.
The prices of SWZT hydro-drive grass cutters are as follows.
SWZT-36H-14FS: $6152
SWZT-48H-15FSE: $6855
SWZT-52H-18FSE: $7101
SWZT-61H-22FSE: $7835
Scag SWZ Hydro-drive
This prime walk-behind lawn mower category is suitable for a landscaping business. The mowers have cutting deck sizes ranging from 36 to 61 inches. There are two 52-inch models, one being a large frame. 
Convenience is the primary appealing attribute of the SWZ hydro-drive. The grass cutters boast an adjustable padded handle and ergonomic controls for comfort. Additionally, maintenance is hassle-free, supported by the design of the landscaping utilities. 
The powerful electric start Kawasaki engines can reach 22 HP and speeds of up to 7.4 mph. Below is the 2022 Scag dealer price list of the SWZ hydro-drive walk-behinds.
SWZ-36A-14FS: $7750
SWZ-48V-15FSE: $8250
SWZ-52V-18FSE: $8851
SWZ-52V-22FSE: $10350
SWZ-61V-22FSE: $10802
Scag Stand-On Mowers
Stand-on lawn mowers resemble zero-turn mowers, the main difference being the mode of operation. You operate stand-on mowers while standing.
Stand-on mowers are excellent for tending to small yards with tight spaces due to their high maneuverability. 
Scag has the V-Ride II category of stand-ons.
Scag V-Ride II
The smallest mower under the V-Ride II category has a 32-inch Advantage Cutter deck, whereas the largest has a 61-inch Velocity Plus Cutter deck. The former is perfect for small suburban yards, assuring you of fast action and precision. The latter is a commercial-grade tool that will handle expansive lawns, like golf courses, in record time.
V-Ride II stand-ons run on powerful Kawasaki, Kohler, and Briggs Vanguard engines. The 32-inch mower has a 16 HP motor, while the 61-inch has a 40 HP engine. These impressive power ratings translate to resiliency when maintaining the yard. 
The grass cutters have a solid frame and are less prone to wear and tear. The spacious platform is comfortable for the rider. You can adjust a suspension spring to meet your operation preference. 
Here is a breakdown of Scag stand-on mower prices. 
SVRII-32A-16FX: $9501
SVRII-36A-19FX: $9855
SVRII-48V-23CV: $10900
SVRII-48V-22FX: $10961
SVRII-52V-24FT: $11082
SVRII-52V-25CV-EFI: $11163
SVRII-52V-26FT-EFI: $11369
SVRII-61V-26CV-EFI: $12335
SVRII-61V-37BV-EFI: $13061
SVRII-61V-38FX-EFI: $13215
SVRII-61V-40BV-EFI: $12349
Scag Zero-Turn Riding Mowers
Zero-turn riding mowers are all the rage among landscapers due to their efficiency. Its features, like the swiveling front caster wheels and zero-turn movement, enhance its mobility, especially in rugged terrains.
Scag has a vast catalog of zero-turns, each category having distinct features for different working conditions. This Scag mowers prices 2023 discussion will look at the z-turns and how much they cost. 
Scag Liberty Z
Convenience is the befitting adjective that describes the Scag Liberty Z zero-turn lawn mower. Like most Scag utilities, it spares no effort in boosting the user experience. Liberty Z mowers have a comfy, high-back, padded seat for the best experience when trimming your yard.
You operate the deck via an easy-press foot pedal. Regarding the mowing deck, the size range is 36 to 61 inches. The Hero Cutter deck is heavy-duty and will withstand harsh landscaping conditions without breaking down.
Servicing the zero-turns is hassle-free, courtesy of their open design. That said, Liberty Z mowers are prone to issues if you fail to maintain them.
The Liberty Z Scag mower prices 2022 are as follows.
SZL-36H-18FR: $5550
SZL-36H-20KT: $5667
SZL-36H-20PX: $5667
SZL-42H-22KT: $5810
SZL-42H-21FR: $5955
SZL-48H-22KT: $5875
SZL-48H-22PX: $5875
SZL-52H-24SR: $5970
SZL-52H-24PX: $6321
SZL-61H-27SR: $6355
SZL-61H-26KT: $6794
SZL-61H-27PX: $6794
Scag Freedom Z
Mowing your turf should not be stressful. After riding the Freedom Z zero-turn grass trimmers, you will agree with this statement. The seat is comfortable, and the handlebar's grip feels natural on your hands. The sturdy and adjustable Ogura PTO clutch brake makes it easy to start or stop the deck and boasts a 74-pound holding might. 
Power and ease of servicing are other things to love about the Freedom Z. Here are the costs for each model under this Scag brand.
SFZ-48H-24SR: $6912
SFZ-48H-24KT: $6935
SFZ-48H-25CX: $6935
SFZ-52H-27SR: $7060
SFZ-52H-26KT: $7205
SFZ-52H-25CX: $7205
Scag Patriot
The next Scag zero-turn entry is the Patriot. It has systems that improve your grip on it when at work, such as the foot-pedal parking brake. The Ogura PTO clutch brake gives the cutters adequate starting and stopping power, with a 108-pound holding capacity. An adaptable air gap boosts its longevity.
The frame is durable and saves you from unexpected repair and replacement costs. For comfort, you have a padded seat and an iso-mounted footplate. The result is a stress-free experience when tackling landscaping duties.
The Patriot zero-turn mowers are suitable for businesses. Supporting attributes are the robust engines, with a power rating of up to 27 Hp, and large decks, with sizes ranging from 52 to 61 inches. 
The asking prices for Patriot zero-turns are: 
SPZ-52H-23CV: $8950
SPZ-52H-27CX: $8950
SPZ-52H-22FX: $9035
SPZ-61H-27CX: $9516
SPZ-61H-23FX: $9823
Scag Tiger Cat II
You can pick the 48-inch, 52-inch, or 61-inch cutting deck for the Tiger Cat II zero-turn riding mower. The Velocity Plus mowing decks have three cutters and are excellent utilities for handling large yards of more than 3 acres.
Furthermore, you can choose three engines from Kawasaki, Briggs Vanguard, and Kohler. The potent motors have a rating of up to 36 HP. The engines can be air-cooled or electronic fuel injection. 
The mowers have a solid single-tube construction that ups their resiliency in the field. You can use the lawn trimmers for ages without signs of degradation. The utilities are comfy, and maintenance is stress-free.
Here are the Scag mowers prices 2023 for the Tiger Cat II models.
STCII-48V-23CV: $12168
STCII-48V-22FX: $12300
STCII-52V-24FT: $12500
STCII-52V-28BV-EFI: $12500
STCII-52V-25CV-EFI: $12767
STCII-52V-23FX: $12835
STCII-61V-26FT-EFI: $12835
STCII-61V-26CV-EFI: $13167
STCII-61V-32BV: $13335
Scag Cheetah II Zero-Turn Mower
A commercial-grade mower needs a large cutting deck for efficiency. Cheetah II z-turn mowers are perfect for landscaping businesses or tending to large yards, courtesy of their 61-inch and 72-inch Velocity Plus decks. The mowers are robust, with engine ratings of 38 HP, meaning they can tackle large turfs quickly.
The patented Tiger Eye Advanced Monitoring System technology lets you keep tabs on various systems and their functions in real time. The Cheetah II zero-turns offer unparalleled coziness. The seat is comfy, and its Operator Suspension System has five settings for tackling different terrains, from soft to firm.
Let us look at the Scag lawn mower prices for the Cheetah II models.
SCZII-61RD-31FX: $12500
SCZII-61V-31FX: $15668
SCZII-61V-38CV-EFI: $15751
SCZII-61RD-38FX-EFI: $16101
SCZII-72V-37BV-EFI: $16550
SCZII-72V-38CV-EFI: $16550
SCZII-72V-38FX-EFI: $16751
Scag Turf Tiger II
The Turf Tiger II is a prime zero-turn lawn mower with deck widths of 52, 61, and 72 inches. Tiger II mowers are commercial-oriented utilities with powerful motors backing their efficiency. A noticeable feature of these mowers is their sizable 26-inch drive tires for smooth and fast driving. 
Scag Turf Tiger II costs are as follows.
STTII-52V-26CV-EFI: $16501
STTII-52V-25CH-LP-EFI: $17701
STTII-61V-31BV: $16202
STTII-61V-38CH-EFI: $17570
STTII-61V-40BV-EFI: $17800
STTII-61V-25KBD: $22800
STTII-72V-38CH-EFI: $18468
STTII-72V-37BV-EFI: $18601
STTII-72V-40BV-EFI: $18801
STTII-72V-31DFI: $20685
STTII-72V-25KBD: $24000
Scag Electric Zero-Turn Mower
Electric zero-turn mowers have several advantages over gas-powered mowers, such as quiet operation, less maintenance, and controlled carbon emissions. The Scag EVZ is the company's first electric-powered zero-turn, giving other models a run for their money.
A Vanguard commercial lithium-ion battery pack powers the z-turn. It has a 3-year battery warranty, and the mower comes with a charger.
This commercial-grade mower has a 52-inch deep-fabricated Hero Cutter deck with three blades running on a Smartec D2e motor. The powerful engine ensures all-around efficiency. A full feature display screen shows you the charge level, system diagnostics, and available runtime. 
You can easily troubleshoot the mower using the Smartec Connect and Smartec MyMow apps you install on your device. The electric zero-turn has a pair of LED lights for working in the dark. 
The SEVZ-52H zero-turn mower costs $18255.
About Scag
As hinted earlier, Scag is among the prominent mower brands. It has been producing high-quality equipment since its inception in 1983.
Scag Power Equipment began as Metalcraft of Mayville's division until a full purchase in 1986. With time, Scag grew and went mainstream, competing with industry veterans.
Are Scag mowers any good? Simply put, you can't go wrong with this brand if you get the correct utility for the task at hand.
Conclusion
Scag mowers are some of the finest in the market, featuring state-of-the-art technology and high-quality construction. Looking at the Scag mowers prices 2023, we can see the company's products are reasonably priced. 
Some models, such as the high-end Turf Tiger z-turns, are quite pricey, but they boast several impressive resources that justify the cost. The 2022 Scag dealer price list may vary from one outlet to another, depending on various factors, such as taxes and shipping. Get a dealer offering the best prices for an excellent bargain.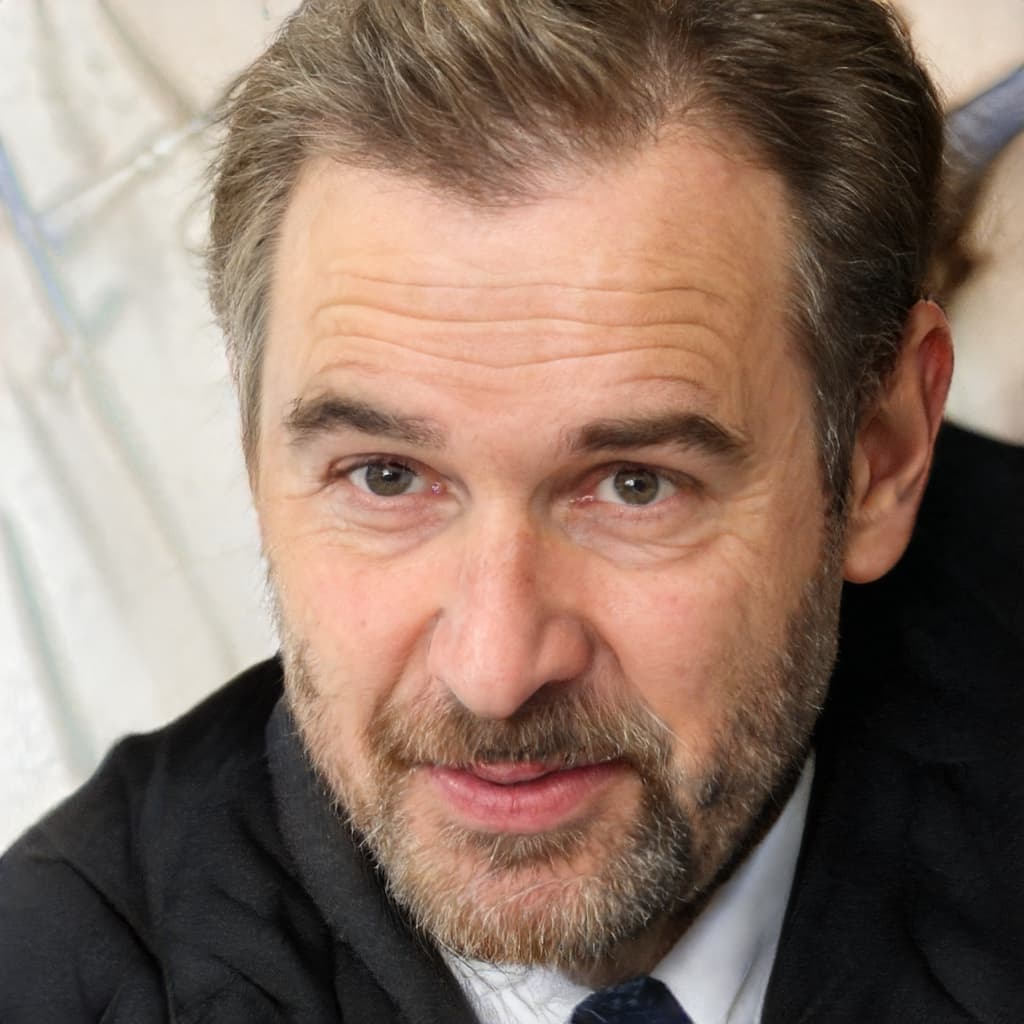 Hello! My name is Chris, and I am the founder of Yard Floor. When I was a toddler, my family had a lush green lawn. I was at the center of caring for and maintaining this lawn and even proceeded to take an associate's Degree in landscaping. I am here to share my years of experience with you – be it repairing your mower/tractor or caring for your lawn.