Landscaping enthusiasts adore zero-turn mowers because of their unmatched maneuverability.
However, not all zero-turn mowers match pleasant designs with functionality. Some need constant parts replacement. Others struggle while working in sloped areas, while some burst into flames.
We've rounded up the six worst zero turn lawn mower brands to avoid due to issues affecting their performance. This information makes it easier to know what to avoid when purchasing a mower.
6 Zero-turn Mowers To Avoid
Below are six of the most problematic zero-turn mowers.
Ryobi
Troy-Bilt
Country Clipper
Cub Cadet
Dixie Choppers
Earth Wise
Ryobi
Ryobi's zero-turn mowers run on rechargeable batteries, which is good because you forget about gas and engine maintenance.
Lithium-ion batteries are available nowadays, but for mowers running on lead-acid batteries, it's all smooth sailing until the batteries start malfunctioning.
Lead-acid batteries are undeniably affordable, but they take a long time to fully charge.
The batteries can't be used below 50%, so you have to end your mowing session at 50% to recharge, which, as we said, takes centuries.
Unlike other mowers that let you mow to 20 or 15%, Ryobi batteries start conserving their power at 50%.
Ryobi zero turn's battery durability is measured by how many acres you can mow when the battery is fully charged and not at the 50% level when it stops functioning.
Expect to change the batteries after about a year and a half.
Troy-Bilt
Sadly, Troy-Bilt is among the zero turn lawn mower brands to avoid.
Overall, their build is simple and user-friendly, but it ends there, with nothing much to write about.
The materials used in Troy-Bilts are low-grade and wear out sooner than you think. The deck is usually the first part to wear out. Leaking engines are also common with Troy-Bilt zero-turn mowers.
Several homeowners have reported cases where the mower catches fire. The cause could've been anything from poor wiring to a leaking engine.
Country Clipper
Just make sure you live near a dealer where you can go to use up your warranty. You'll surely use the warranty over and over with Country Clipper.
The Country Clipper mower starts with quality cutting. But a few hours later, the poor-quality deck belts break down. Belt replacement is one of the most common issues.
Oil leakage is another problem in Country Clipper mowers.
The brand claims the mower's traction is a 3/10 while working on steep ground, but the mower isn't tough enough to handle that.
On top of that, Country Clipper has horrible customer service, so if you want parts replacement, it can be tricky to get them.
Cub Cadet
Cub Cadets make it to the worst zero-turn mower brands to avoid due to their poor functionality. They're well-balanced, long-lasting, and sturdy, but they don't perform as well as they look.
Some features in Cub Cadet mowers might be lacking.
For example, the seat doesn't have a spring, so it lacks bounce and needs sufficient grease to keep it flexible. The seat is also flaccid when you raise it to check the tank. It falls with a thud on the deck.
This may seem like a minor issue, but until your mind gets around to holding the seat while checking the tank, you might destroy the deck.
Another issue is that the mower screeches and consumes all the gas in no time. Tires don't offer much traction, so they're not helpful on slopes.
The deck is wobbly such that stepping on it feels like you're walking on eggshells, especially if your body weight is on the heavier side.
The mower has a long lifetime when well-maintained, but it has several mishaps which make working with it unexciting.
Dixie Choppers
Dixie Choppers cannot be said to have poor mowers. They're made of good materials and will last long enough to give you a good return on your investment.
The only problem is with the engineering. Dixie Choppers don't adapt to humid climates, and their engines will experience problems whenever there's moisture. Spindle and belt malfunctions are also common.
Dixie choppers cannot handle slopes well. This is because of weak transmission, poor tire traction, and uneven tire pressure.
Though not all the mowers have these issues, many low-quality Dixie Choppers are available in the market.
Earth Wise
Earth Wise is another brand with negative reviews. Some users report the mower's handles aren't suitable for short people.
Other users say the blades do not spin correctly, which causes them to waste much time mowing grass.
Earth Wise also has issues with the battery. The brand is not using up-to-date technology, as evident from their usage of lead-acid batteries that drain very fast.
The mower is also quite loud and seems to malfunction because it can't cut grass if it's too long or thick.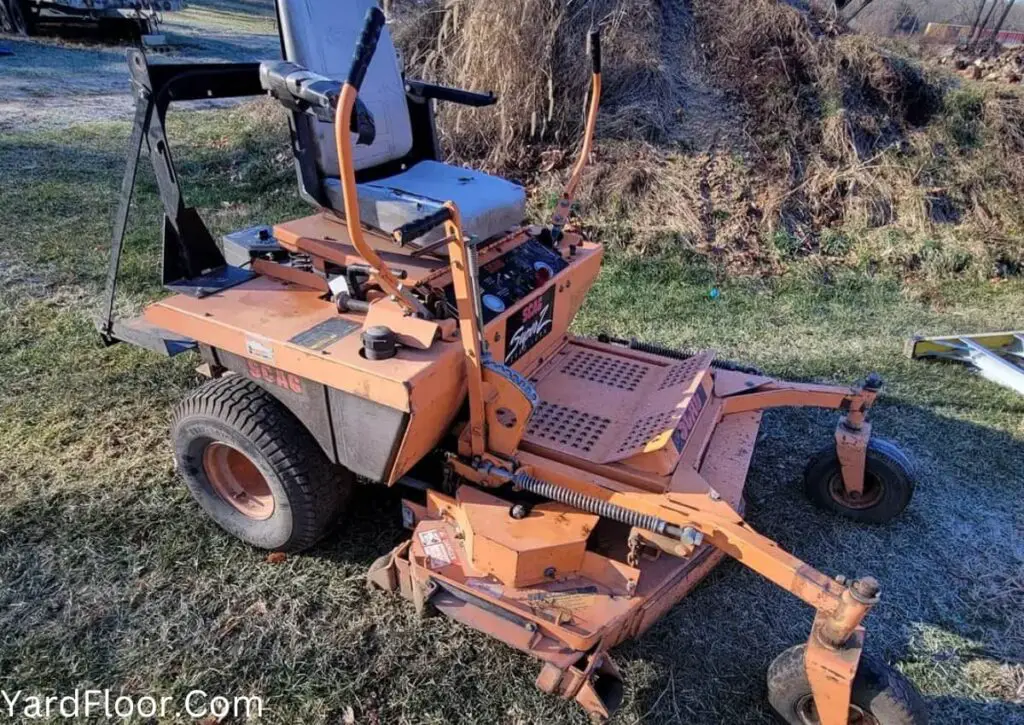 Final Thoughts
Zero-turn mowers are loved for their ability to turn round quickly, so they're preferred over riding mowers.
The problem is that some brands have entirely neglected the mower's engineering process, and a single brand may have its mower breaking down in multiple places.
Dixie Choppers, Cub Cadet, and County Clipper are some of the worst zero turn lawn mower brands to avoid.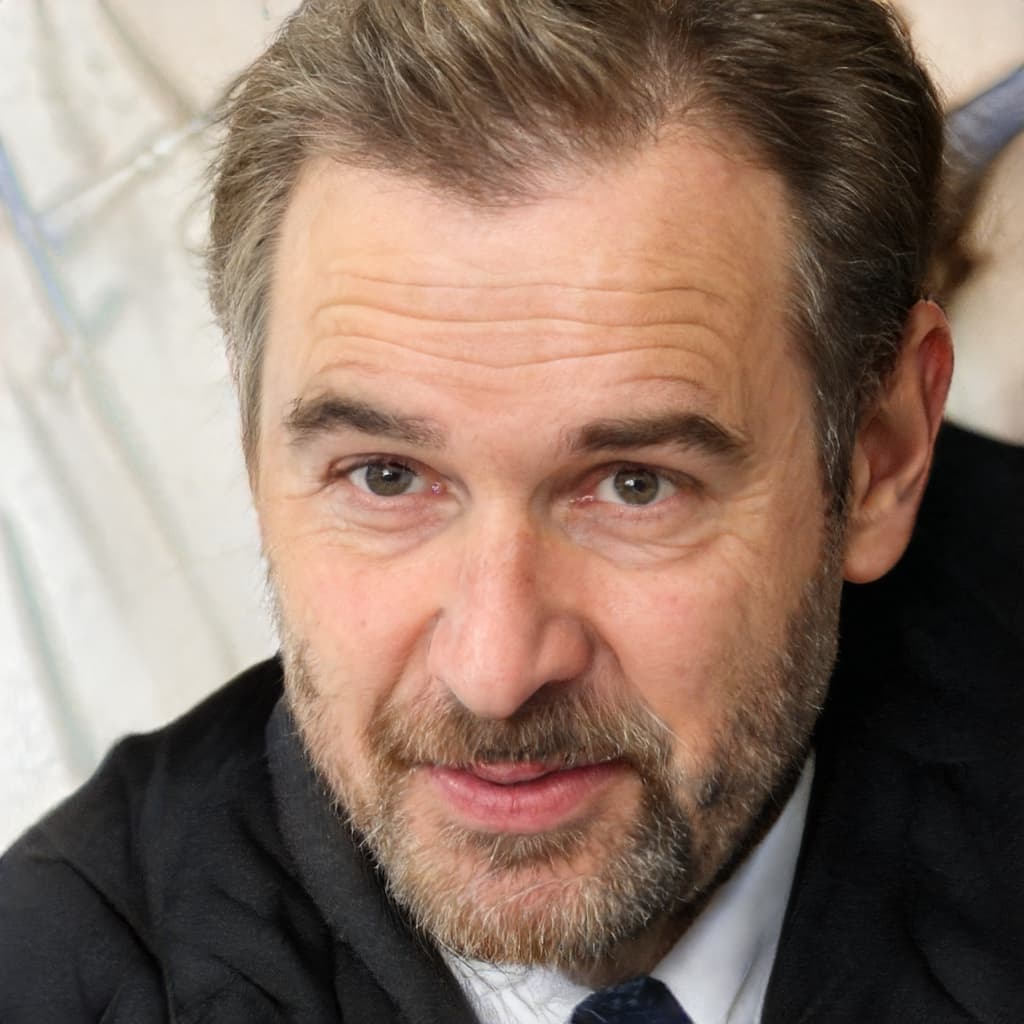 Hello! My name is Chris, and I am the founder of Yard Floor. When I was a toddler, my family had a lush green lawn. I was at the center of caring for and maintaining this lawn and even proceeded to take an associate's Degree in landscaping. I am here to share my years of experience with you – be it repairing your mower/tractor or caring for your lawn.