Patios provide the ideal outdoor setting. They offer an opportunity to relax and spend time with family/friends.
Choosing a suitable material is essential to ensure your patio is comfortable and stylish. However, there are many flooring ideas for patio, and it may not be apparent which one will work best for your home.
Fortunately, we have compiled a list of 7 ideas for patio flooring materials that can help you make a stunning outdoor space. Also attached are the pros and cons of each material to help you make an informed decision.
Composite Decking
Does the idea of creating excellent outdoor floor designs excite you? If so, you may want to consider composite decking. Composite decking is among the most sought-after flooring ideas for patio. This decking material comprises super fine sawdust, thermoplastic resins, and non-porous wood fiber.
Composite decking flooring will cater to your outdoor needs, especially if you have kids or pets.
Pros of Composite Decking:
Straightforward and cheaper to install (they come in a click-together configuration)
Non-porous
Requires minimal maintenance
Cons of Composite Decking:
Expansion and contraction may lead to damage
Susceptible to mold
Rubber Flooring
Our second recommendation for the best idea for patio floor is rubber. Rubber flooring comes in rolls as well as tiles. Thanks to its softness, rubber flooring doesn't hurt even if you walk on them barefoot.
You may consider rubber flooring for your outdoor space because of its excellent slip resistance. What's more, it is ideal for the pool environment thanks to its durability and compactness.
Pros of Rubber Flooring:
Ability to resist damage from rain and UV light
Absorbs shock and sound
Safer for trips and falls
Cons of Rubber Flooring:
Time-consuming during installation
May smell unpleasantly in the first couple of months after installation
Outdoor carpet
Consider outdoor carpets if looking for elegant patio flooring. Synthetic outdoor carpets are made from colorfast fiber, making them stain- and mildew-resistant. They are UV stable, a feature that makes them retain their color and durability in the long term.
Pros of carpet tiles:
Resistant to molds and stains
Friendly to the ecosystem
Prevent any damage to the floor
Cons of outdoor carpets:
Synthetic fibers have volatile organic compounds (VOCs)
Metal Outdoor Designs
Metal outdoor and decking designs are suitable for residential areas. Nonetheless, they are one of the most outstanding flooring ideas for patios. They are the best for outdoor use because they don't crack in extreme weather conditions.
Pros of outdoor metal tiles:
Metal outdoor tiles are extremely durable
Resistant to any liquid penetration
They can't be tipped off during high winds thanks to their high density
Cons of outdoor metal flooring:
The installation process is time-consuming and physically draining
Due to the toughness of the tiles, maintenance and repair is hard
Stenciled Deck
A nicely painted stenciled deck is the best way to add pattern and novelty to your outdoor space. Stenciled deck is the perfect choice because it creates a stunning outdoor environment for relaxing and interacting with friends/family. You'll also love it for its ease of cleaning.
If the painted stenciled deck catches dirt, use a hose, brush, detergents, and a fair amount of elbow grease to wipe off the grime.
Pros of stenciled deck:
Available at a relatively low price
Can tolerate a lot of weight
Easy to install
Comes in multiple designs and styles
Easy to clean
Cons of Stenciled deck:
A design enclosing another is impracticable because the middle plan drops out
Wood Plank
The wooden plank floor is the best outdoor patio flooring idea because it's eye-catching and creates a focal point. Wood planks don't need a professional to install. You only need to invest in a complete set of wood planks and follow a few simple procedures to install the plank.
Don't forget to choose the concrete wood plank's type, size, and pattern for the best result.
Advantages of wood plank:
Solid and durable
Easy to clean
High-quality look
Cheaper to install
Disadvantages of wood plank:
Susceptible to moisture damage
Their availability is limited
Outdoor Floor Tiles
Outdoor floor tiles are simple patio designs that create a clean and good-looking transition between the plant bed, lawn, and the tile. Their laid-back style means they can fit different backyards, both traditional and modern. Another outstanding feature is their high density and strength, making them extremely durable.
Advantages of outdoor floor tiles:
Durable
Temperature resistant
Easy to maintain
Chemical resistant
Disadvantages of outdoor floor tiles:
They are expensive
They are destructively hard
Final Thoughts
Flooring ideas for patio range from composite decking to stenciled decks to wood planks. Remember to do adequate research before you start the installation of patio floor materials. The last thing you want is to complete the installation only to discover damages or mishaps.
FAQs
What is the least slippery outdoor flooring?
The least slippery outdoor flooring has textured surfaces, no-gloss finishes, and absorbs water as quickly as possible. Asphalt is the least slippery outdoor flooring when properly installed, maintained, and cleaned.
What is the coolest outdoor flooring?
Vinyl flooring installed directly over the concrete subfloor makes the coolest outdoor flooring material.
What is the most cost-effective patio flooring?
Concrete must be one of your options when you are looking for the cheapest patio flooring.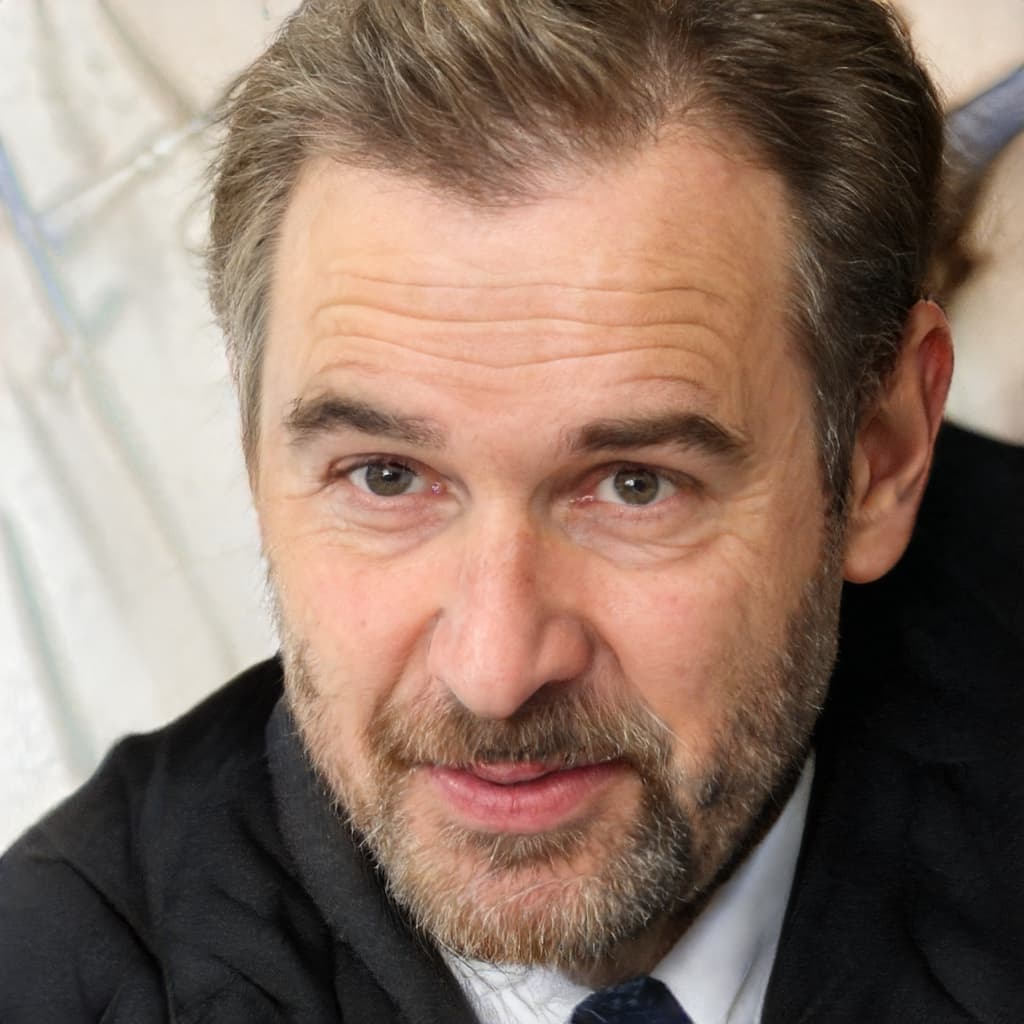 Hello! My name is Chris, and I am the founder of Yard Floor. When I was a toddler, my family had a lush green lawn. I was at the center of caring for and maintaining this lawn and even proceeded to take an associate's Degree in landscaping. I am here to share my years of experience with you – be it repairing your mower/tractor or caring for your lawn.