A pool is an excellent addition to your backyard space. Besides adding to the overall value of your home, it provides a conducive place to relax and unwind on a sunny day and motivates you to exercise and stay healthy. You can also host pool parties and get-togethers to catch up with family and friends.
Contrary to popular belief, backyard pools do not have to be expensive. This blog post will discuss 15 innovative backyard pool ideas on a budget, including options for above-ground pools, natural pools, and DIY pool projects.
Above-ground Pool With Decking
Above-ground pools are less expensive to install than inground pools, and building a deck around the pool can provide a more polished and integrated look. The decking can also add space for lounging and entertaining, creating a multi-functional area for relaxation and socializing.
When building a deck around an above-ground pool, choosing materials that won't warp or rot due to the weather or pool chemicals is essential. Pressure-treated lumber, composite decking, and stone are all good options.
The decking can provide a safer environment for children and make it easier to get in and out of the pool. Additionally, above-ground pools come in different shapes and sizes, providing more flexibility in design and allowing them to fit in various backyard spaces. They can also be easier to maintain or even disassemble and store during the colder months.
Natural Swimming Pond
A natural swimming pond is a self-sustaining ecosystem that requires minimal maintenance and no chemical treatments. The pond consists of two distinct areas, a deep place for swimming and a shallow area for plants and aquatic life. The shallow area has a layer of gravel to act as a filter and help purify the water naturally.
The deep area has a liner and an outlet for draining the water when needed. The combination of plants, gravel, and bacteria will help purify the water and free it from harmful microorganisms. You can plant native species like cattails, rushes, and water lilies to create a tranquil atmosphere and to help improve water quality
Inflatable Pool With Deck Surrounding
An inflatable pool is your best shot if you have a small backyard and are looking for small backyard pool ideas. Inflatable pools are relatively inexpensive and easy to set up. They come in various sizes and shapes, so you can choose one that fits your space and budget.
A deck surround can provide a more permanent and polished look for the inflatable pool. Additionally, it's possible to customize the decking to create the look you want. You can build the deck yourself or use an existing patio or deck to save on costs. With this option, you'll get the look of a traditional pool without the hefty price tag.
Pallet Pool Deck
Creating a pallet pool deck is an easy and affordable way to upgrade your backyard pool. Pallets are incredibly versatile and can create a wide range of structures. Building a pallet pool deck requires basic carpentry skills and tools, but it can be a relatively straightforward DIY project.
To start, you'll want to lay out your pallets in the shape you want for your deck and ensure all sides are even. Once you place the pallets correctly, use screws and nails to secure them together. You can add support beams if desired for added stability.
One of the benefits of using pallets for a pool deck is that they are durable and weather-resistant. The rough-cut wood of the pallets gives the deck a rustic, natural look that can blend well with a backyard setting. Additionally, it's also customizable according to the owner's preference.
Stock Tank Pool
Stock tank pools are becoming popular backyard pool ideas on a budget because they are relatively inexpensive and easy to install. A stock tank is a large, round metal tub traditionally used to water livestock. They come in various sizes, making them versatile for different backyard sizes and layouts.
The installation process for a stock tank pool is relatively simple, as the tanks are pre-formed and ready to set up above ground. It requires a level surface and a pump to circulate the water and some additional work like putting a deck around it or adding a filtration system.
Stock tank pools are perfect for small backyards and children. They are not large enough for swimming laps but are great for lounging and cooling off on hot summer days.
DIY Pool From a Shipping Container
If you're looking for creative and unique pool ideas on a budget, you should consider making one out of a shipping container. It may sound unusual, but it's becoming increasingly popular. Shipping containers are usually relatively easy to source and sturdy enough to use as a base for your pool.
Converting a shipping container into a pool typically involves cutting a hole in one end of the container for the pool, waterproofing the interior, and installing plumbing and filtration systems. You can paint or coat the container to match the surrounding area and place it above ground or semi-inground.
Plunge Pool
A plunge pool is one of the best inground backyard pool ideas on a budget. It is a small, deep pool perfect for cooling off and therapeutic exercise. Plunge pools typically require less construction than a regular-sized swimming pool and take up less space. They can be a budget-friendly option because they need less water, chemicals, and energy to maintain than a larger pool.
It's perfect for cooling off on hot summer days, and you can add features like jets, steps, and ladders to customize your plunge pool. Designing a plunge pool to blend seamlessly with the surrounding landscape creates a cohesive and inviting backyard oasis. Integrate it into a patio, garden, or deck for the best result.
Portable Swim Spa
Portable swim spas are a great way to enjoy the benefits of a pool without all the maintenance. They are great affordable backyard pool ideas on a budget for those who don't have the space or money for a traditional swimming pool. They also have less water than conventional pools, which means they use fewer chemicals and energy.
Portable swim spas are designed to fit any size backyard, and some models even come with custom covers to protect them from the elements. They also offer adjustable temperature control and customizable jets for hydrotherapy. With a portable swim spa, you can enjoy a relaxing and luxurious soak in your backyard without breaking the bank.
Rectangular Above-Ground Pool With Wood Surround
If you're looking for swimming pool ideas that offers a classic, sophisticated look, then a rectangular above-ground pool with wood surround might be a perfect choice. This pool combines the functionality of a traditional above-ground pool with the aesthetic appeal of a wood deck.
The wooden surround is a safety feature, providing a barrier around the pool and an attractive design element that can blend seamlessly with the surrounding landscape. A deck can also provide additional seating and areas to entertain guests.
Consider adding chairs, tables, and other decorative pieces to make your deck more inviting. The wooden surround will require regular maintenance and treatment to prevent rot, warping, and insect infestation.
Infinity Edge Pool
The Infinity edge pool is a unique and visually stunning concept that creates the illusion of an endless body of water. This type of pool is designed with a raised edge on one side, typically the side that faces the view, that allows water to overflow and flow down into a lower reservoir.
The setup creates the appearance of a pool that seamlessly blends into the surrounding landscape, creating a harmonious and natural-looking space. Aside from the aesthetic benefits, infinity edge pools also offer other advantages, such as increased safety, since they reduce potential falls over the pool's edge.
Eliminating the visible edge of the pool can help make the space appear larger and more expansive. Additionally, the pool's overflow feature creates a soothing and tranquil sound, which can add to the overall ambiance of the space.
A Round Above-Ground Pool With Stone Surround
For those who want to add a touch of elegance to their backyard pool, a round above-ground pool with a stone surround is the perfect solution. It is one of the backyard pool ideas on a budget that offers an attractive and stylish look without breaking the bank.
The round shape of the pool is classic and timeless, and the stone surround adds a natural and rustic touch to the overall design. You can use materials like brick, concrete, or natural stone to create a unique design that fits your style and budget.
When building a round above-ground pool with a stone surround, it's important to ensure the walls are level and the stones are properly sealed to protect them from water damage. Additionally, you will need to install an appropriate pump and filtration system to keep your pool clean and safe.
Swim-Up Bar In an Inground Pool
Swim-up bars in an inground are popular backyard pool ideas on a budget that many homeowners are incorporating into their pool designs. The bar provides a convenient area for people to gather and enjoy a beverage without leaving the pool.
This feature is often found in high-end hotels and resorts, but you can add it to your backyard pool. The cost of a swim-up bar depends on the size and complexity of the setup. With careful planning, you can create a luxurious feature that you can enjoy for many years.
When designing your swim-up bar, consider factors such as the shape and size of your pool and the number of people using it. You may also want to think about adding seating and storage options. Make sure to use durable materials that can withstand long-term use in a wet environment.
Tiled Spa Attached to a Pool
If you're looking for a luxurious backyard oasis that won't break the bank, a tiled spa attached to a pool may be the way to go. This pool setup offers the best of both worlds, with a spa and pool side by side.
The spa provides a comfortable and relaxing spot to unwind, while the pool provides endless opportunities for fun and activity. The great thing about this type of setup is that you can customize it however you want. It is also great for those who want to entertain and host parties in their backyard.
Choose from various tile styles and colors to create your perfect oasis. Plus, it's easier than ever to install tile these days, so you don't have to worry about hiring an expensive contractor.
Wading Pool With a Water Feature
For a unique and creative way to make your backyard pool stand out, try a wading pool with a water feature. This option will add a fun and interesting element to your outdoor space. Wading pools are great small backyard pool ideas on a budget that is perfect for kids and adults alike.
You can fill it with various materials like sand, gravel, stones, or even plants. Adding a water feature to the wading pool will add to the appeal and help create an inviting atmosphere. Choose from a waterfall, fountain, bubbler, or decorative birdbath. With creativity, you can transform your backyard into a peaceful oasis.
Backyard Pool With a Built-in Fire Pit
For an outdoor living experience like no other, consider adding a built-in fire pit to your backyard pool. This eye-catching feature creates a cozy area for entertaining and can also be used for roasting marshmallows or keeping warm on a chilly evening.
Installing a fire pit next to your pool is surprisingly easy and cost-effective when you do it yourself. All you need is some brick or stone, a fire pit kit, and some elbow grease.
The design of the fire pit can vary depending on the pool's style and the backyard's overall aesthetic. Some popular options include a built-in fire pit that is flush with the pool deck or a raised fire pit that sits on a separate platform.
Conclusion
Many innovative backyard pool ideas on a budget can turn any backyard into an oasis with a beautiful pool. Whether you want an above-ground pool, an inground pool, or something in between, you can find an option that fits your budget and lifestyle. The key is thinking outside the box and getting creative with your backyard pool design while remaining mindful of your budget.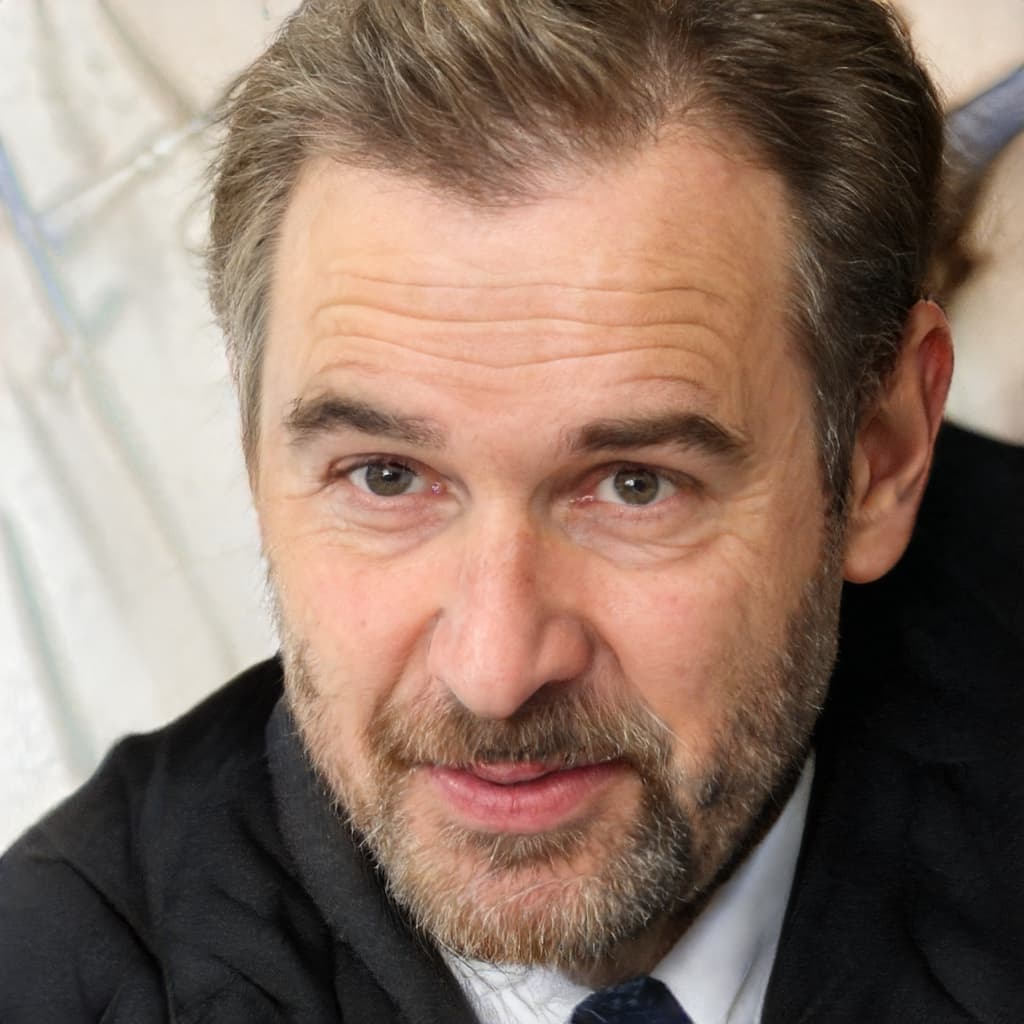 Hello! My name is Chris, and I am the founder of Yard Floor. When I was a toddler, my family had a lush green lawn. I was at the center of caring for and maintaining this lawn and even proceeded to take an associate's Degree in landscaping. I am here to share my years of experience with you – be it repairing your mower/tractor or caring for your lawn.