When most of us hear about zero-turn mowers, we picture highly-efficient landscaping utilities operated by lap bars. The lap bar operation is a standard defining characteristic of the zero-turn, making it hard to imagine some models having a steering wheel.
Zero turn mowers with steering wheel are ideal for people who may have difficulty learning how to work with lap bars. You are in the right place if you are looking for such a mower, as we review the best in the market, focusing on their features.
Reviewing The Best Zero Turn Mowers With Steering Wheel
Are you looking for an ideal steering wheel-operated zero-turn lawn mower? We present you with the best market selections and show you their selling factors. Our picks of the bunch include:
Cub Cadet XZ6 S127 Zero Turn
EGO Z6 42-Inch Zero Turn Riding Mower
Toro TimeCutter SW5000 Zero Turn Mower
Rover RZT S-46
Troy-Bilt Mustang Pivot 46-Inch Zero Turn Mower
Cub Cadet XZ6 S127 Zero Turn
Cub Cadet is among the pioneers of zero-turn mowers controlled with a steering wheel. And the XZ6 S127 is among its standout models.
The Cub Cadet XZ6 S127 achieves stability and maneuverability from its steering wheel control and 4-wheel drive steering. The mower's 360-degree turning circle technology makes you effortlessly avoid obstacles in the yard.
This z-turn has a large mowing deck, suitable for commercial applications. The sturdy 50-inch deck has three blades that will do an excellent job on your lawn. 
You can adjust the deck to 15 positions between 0.98 and 4.5 inches. This adaptability is suitable for tending to a rugged yard. You must regularly maintain the blades for satisfactory results. 
You will enjoy every moment on the XZ6 S127 courtesy of its cozy padded seat with armrests. You can adjust the seat and steering column for maximum comfort. 
A robust 726cc V-twin dual-cylinder Kawasaki engine powers this zero-turn, giving it enough boost for hilly patches. This Cub Cadet model has a pair of ultra-bright LED headlights for working in the dark.
Specs
A 726cc V-twin dual-cylinder Kawasaki engine
A dual hydrostatic transmission
Dual-foot pedal control
A durable 50-inch deck with three blades and 15 cutting positions
Pros
High-degree of mobility
A comfy soft-grip steering wheel with an adjustable column
The mower runs on a potent Kawasaki engine
The deck upholds versatility with 15 cutting heights
A cozy high-back padded seat with armrests
Bright LED headlights for mowing when it's dark
Cons
You have to buy the mulching kit and grass bag separately
EGO Z6 42-Inch Zero Turn Riding Mower
Electric zero turn mowers with steering wheels are highly functional, boasting features like noiseless operation and nil emissions. The EGO Z6 42-inch mower is an excellent example of an efficient electric mower.
It has a unique futuristic design, which gives it a stunning look. The design allows for ample driver space, translating to comfort. The high-backed seat is comfy and comes with armrests. You can adjust the seat's position by turning a knob under it.
The EGO Z6 z-turn mower's e-Steer technology offers advanced steering. It moves like a car and turns like a zero-turn lawn mower. The Peak Power+ technology allows the mower to run on the combined power of several ARC lithium batteries. The result is performance equal to a 22HP petrol engine.
This mower has four brushless motors, which are durable, robust, and noiseless. Its 42-inch mowing deck has two blades and is suitable for mid-sized lawns of up to 2.5 acres. The deck has ten cutting positions between 1.5 and 4.5 inches. 
The EGO Z6 has three driving modes, control, standard, and sport. Choose a mode befitting your driving conditions for a well-mowed yard. 
Specs
It can take up to six batteries
Battery: 56V ARC lithium batteries
A 2-hour charge time
A 42-inch deck with ten cutting heights
Runs on the e-Steer and Power Peak Technologies
Pros
The mower is cozy and runs smooth
A flexible mowing deck with ten cutting positions
Three driving modes
Noiseless operation
32 LED lights on the front and side for working in the dark
A weather-resistant construction
Cons
Accessories like the bagging kit and charger are quite expensive
Toro TimeCutter SW5000 Zero Turn Mower
The Toro TimeCutter SW5000 is one of the best zero turn mowers with steering wheel. You notice its excellence from its functionality, which it owes to its features. First, you can create a custom mower with the Toro Z Builder, where you pick a preferred steering wheel, seat, platform, and engine. 
A 24.5HP V-twin Toro engine with a 708cc displacement powers this z-turn mower. A heavy-duty guard protects the engine from mowing debris. 
An impressive thing about the Toro TimeCutter SW5000 is its 50-inch deck with three cutters. The large deck is ideal for commercial applications. Anti-scalp wheels lift the deck to prevent turf damage.
The 18-inch seat will support your back for extended times, reducing fatigue. You should adjust the steering column to a preferred position for maximum comfort. 
Specs
Engine: 24.5HP, V-twin, 708cc Toro engine
Transmission: dual hydrostatic
A 50-inch mowing deck with seven cutting positions
A 3-gallon fuel tank
Pros
A comfortable 18-inch seat
A large mowing deck with seven cutting heights
A robust Toro engine
10-gauge steel construction
You can adjust the steering column
Cons
This zero-turn mower is prone to steering issues
Rover RZT S-46
Stability is crucial when mowing downhill, as a slight imbalance can lead to an accident. The Rover RZT S-46 is stable, owing to its steering wheel and four-wheel steering. The mower's superior maneuverability allows you to mow inclined landscapes and tiny spaces efficiently. The dual EZT transmission ensures a smooth ride.
The RZT S-46 runs on a Kohler 7000 series engine rated at 22HP. The engine enhances this utility's performance. The 46-inch cutting deck is suitable for small plots, roughly 2 acres. The two-blade deck has eight height adjustment positions. 
Specs
Engine: 22HP Kohler 7000 series V-twin overhead valve engine
Transmission: dual EZT hydrostatic
A 2.4-gallon fuel tank capacity
A 46-inch deck, adjustable to eight mowing positions
Pros
A potent engine
The deck has eight cutting positions
The dual EZT transmission makes the ride smooth
A high-back seat with armrests for comfort
A heavy-duty construction
Cons
You have to purchase add-ons like the catcher and mulching kit separately
Troy-Bilt Mustang Pivot 46-Inch Zero Turn Mower
You can consider the Troy-Bilt Mustang Pivot if you are looking for a durable z-turn mower with steering wheel. It has a sturdy frame, with heavy-duty steel being its primary material. It can withstand the impact of boulders and other obstacles without showing signs of wear.
Besides the steering wheel, the Mustang Pivot has a 4-wheel steering system for natural motion and mobility. You will appreciate the steering systems when working on hilly and rugged terrains, as you will have complete control. The seat is comfy, and you can tweak its position.  
This Troy-Bilt mower has a 46-inch deck with two blades, ideal for home and commercial applications. You can tune the deck to eight mowing positions.
Specs
A 22HP Kohler Twin Courage engine
Twin hydro dual-EZT transmission
A 46-inch twin-blade deck
Chassis material: reinforced heavy-duty steel
Pros
A durable construction
A potent engine
The seat is comfortable
The 46-inch has eight cutting positions, fit for rugged terrains
Cons
Sometimes it's hard to level the mowing deck
Lap Bars vs. Steering Wheel
What is the difference between lap bars and steering wheels? The standard zero-turn mower has two lap bars that control the speed of the two rear wheels. You turn by turning one bar to reduce the speed of one tire, which will act as a pivot point for the mower, allowing it to turn at zero degrees. A lap bar-operated lawn mower has caster wheels that move freely.
On the other hand, you operate a zero turn with steering wheel by turning the wheel, similar to a vehicle. This type of zero-turn offers more control and is ample for mowing hilly landscapes and places full of barriers like trees. All wheels contribute to the steering, enhancing this mower's maneuverability. 
The other advantage of a zero turn mower with steering wheel is that it is easier to learn. Many first-time users of z-turns have a problem learning how to use the lap bars, but a steering wheel feels natural. 
What is the difference between zero turn mowers with steering wheels vs. typical ride-on mowers? The presence of a steering wheel makes the two mower types hard to distinguish. The difference is the z-turn has a higher degree of movability than the ride-on, as it can turn at zero degrees.
Buying Guide for a Zero Turn Mower With Steering Wheel
Let us look at the things to consider looking for an ideal steering wheel-controlled zero-turn mower.
Price
Working within your budget when shopping for a befitting landscaping utility is advisable. Usually, prime lawn mowers are costly due to their features, which guarantee an excellent yard-tending experience. 
When considering the price, it is not always about the cheapest. Instead, focus on a selection that offers the best value, balancing the features and the cost. The most affordable option may be low-quality and won't meet your landscaping expectations.
What about used mowers? Used mowers are typically cheaper than those you get from the store. Nevertheless, getting a well-functioning second-hand mower is a matter of luck. You must be keen when buying a used utility: thoroughly inspect it for any flaws.
The Deck
The mower deck holds the blades and is responsible for the cut quality. Additionally, it protects the user from debris. Get a mower with a large deck if you have an expansive yard or for commercial purposes. A smaller deck is perfect for smaller lawns.
If you have a hilly plot, a deck with several adjustment positions will do you justice. You adjust the height accordingly depending on the terrain for precision.
Don't forget to check the deck's material. It should be hardy and made of materials like heavy-duty steel to protect the blades and other delicate structures.
Comfort
The finest zero turn mowers with steering wheels bring their A-game in comfort. Noticeable features include a cozy adjustable seat and padded steering wheel. In some models, you can shift the wheel's position to a desired height.
Also, check the safety add-ons, like a seatbelt and a roll bar. The safety extras are essential, particularly when mowing a hill.
The Engine
The engine is responsible for the mower's power. For convenience, you need a mower with a powerful engine if you have a large or rugged yard. The engine should be from a reputable brand for durability, effortless maintenance, and ease of getting spare parts.
Warranty
Always confirm the warranty terms of the mower you want to purchase. The terms should be friendly, covering various faults and extending for a reasonable timeframe. 
Provided Accessories
When buying zero turn mowers with a steering wheel, you can get incredible deals from reputable brands. In this scenario, you get free accessories like a cover, a repair toolkit, extra tires, and a mulching kit. 
The Brand
The z-turn mower brand is crucial, as it gives you an idea of its quality and functionality. It is advisable to go for renowned zero turn mowers steering wheel brands with rave reviews. Banking on reliable industry players guarantees the ease of getting spares and excellent after-sales services, including miscellaneous repairs.
Size and Weight 
You consider the size and weight of the z-turn for storage and hauling purposes. A small and lightweight mower is perfect if you have little space, and it is easy to move from one place to another.  
Final Thoughts
Many people have a problem learning how to operate the lap bars of zero-turn mowers. It takes some time before you get accustomed to this unique steering system. The good news is that you can avoid these hassles by going for zero turn mowers with steering wheel. They are easy to operate and suitable for hilly landscapes.
This article provides crucial information about steering wheel-controlled z-turn mowers. You learn how it differs from the regular lap bar mowers and what to consider when looking for one. 
Check out the review to determine the ideal zero-turn mower. Get a reliable model that will serve you long without signs of degradation.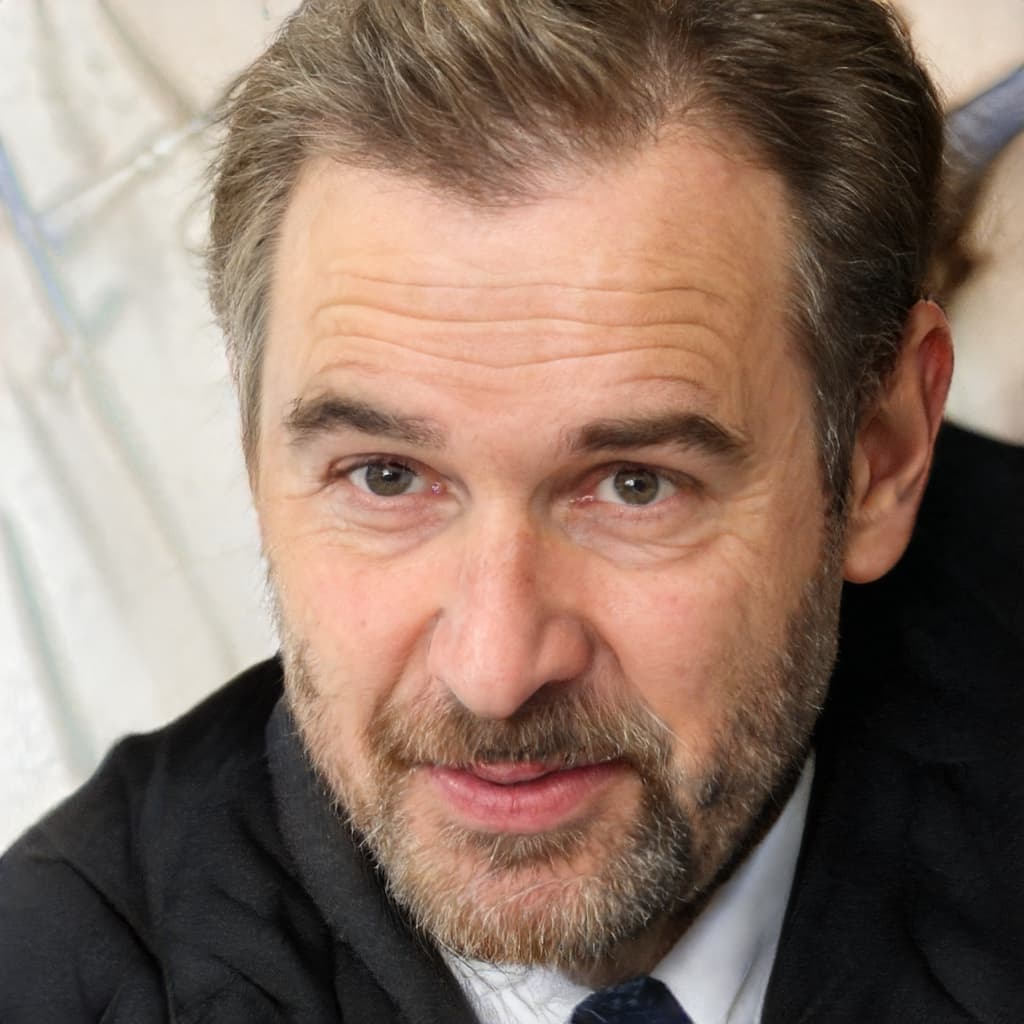 Hello! My name is Chris, and I am the founder of Yard Floor. When I was a toddler, my family had a lush green lawn. I was at the center of caring for and maintaining this lawn and even proceeded to take an associate's Degree in landscaping. I am here to share my years of experience with you – be it repairing your mower/tractor or caring for your lawn.