Gardening enthusiasts attest that researching all aspects of a mower is crucial before purchasing one. Identifying the manufacturer is among the essential details to check. So, who makes PowerSmart lawn mowers?
Powersmart USA manufactures Powersmart lawn mowers. However, Amerisun Inc distributes these products to retailers and wholesalers.
Read on for detailed descriptions of Powersmart USA and Amerisun Inc.
Which Company Makes Powersmart Lawn Mowers?
PowerSmart USA, a brand under Amerisun Inc., makes PowerSmart lawn mowers. This brand was founded in 1999 and is headquartered in Itasca, Illinois. PowerSmart produces eight kinds of lawnmowers, which can be challenging to differentiate, as they all have a black and red design.
Each Powersmart lawn mower caters to varying mowing capabilities, meaning you'll get something that fits your gardening needs in this collection. Some are powered by gas, while others use batteries that come with chargers. Powersmart also manufactures self-propelled and push mowers.
Aside from lawnmowers, this American firm sells other top-quality machinery and equipment like pressure washers,  pneumatic nailers, lawn hoses, air compressors, step ladders, snow blowers, and portable generators. PowerSmart is most famous for its lawnmowers, which feature self-propelled motors. 
Powersmart has a YouTube channel focusing on its various products. It also has a website where customers can search for service centers nearby for assistance.
PowerSmart Engines
After identifying who makes Powersmart lawn mowers, it's crucial to learn about these tractors' engines. Engines are significant determinants of a tractor's quality.
PowerSmart lawn mowers use OHV engines made by a Chinese company known as Loncin. Besides lawnmowers, this firm produces engines for various outdoor tools like snow blowers.
Loncin engines are robust and reliable. Other brands like Rover and Toro incorporate them in their machinery and equipment.
About Amerisun Inc
Amerisun Inc is an American company founded in 2011 to distribute agricultural equipment and machinery. It has three locations across Illinois, and its top officials include a principal, Min Wang. Xiaomei Zhao and a secretary, Jim Weiskircher.
Amerisun makes a yearly sale of around $11 million, making it one of the largest Amazon sellers. Despite being in business for only eleven years, this firm competes with the big names in this industry.
Amerisun is highly trusted and reliable, as it focuses solely on the Powersmart brand. The staff is knowledgeable about the products and thus give the best advice on everything you might need. All products are in a top-notch state, as they receive the best care in this establishment.
PowerSmart Lawn Mower Models
PowerSmart produces eight types of lawnmowers. Below are descriptions of each.
PowerSmart Lawn Mower DB8617P
Aside from being affordable, the DB8617 lawnmower is lightweight and has a 21-inch cutting deck, making it ideal for small yards or tight working spaces. Its adjustable cutting depth ranges from 1.18 to 3 inches. Featuring an easy folding and storing mechanism, this mower is easy to store in small spaces.
This lawnmower is easy to assemble and start. Its backup system offers enough power to work for a long time without taking charging breaks. The three-year warranty comes in handy in case the machine malfunctions.
PowerSmart Cordless Lawnmower PS76417
This lawnmower is easily adaptable in varying environments due to its cordless nature. Five cutting heights and a three-in-one cutting slide discharge make them ideal for yards with tall grass.
The PS6417 lawnmower is foldable, easy to maneuver, and has a massive battery backup, which is efficient for long working hours.
PowerSmart Gas Lawn Mower DB2321PR
The DB2321PR mower has five adjustable cutting heights, thus efficient for bushy yards. Despite its small size, this mower has a high mulching capability. Featuring a forced air cooling mechanism, it guarantees continuous power. Its foldable nature is ideal if you have limited storage space.
PowerSmart Gas Lawn Mower PSM2322SR
Powersmart PSM2322SR offers enough battery power, helping you save time. This lawnmower doesn't require tools to fold, ensuring easy storage. A large cutting deck enables you to work faster. Its high mulching capability and side discharge spread clippings to the sides, allowing smooth mowing.
PowerSmart Cordless Lawnmower PS76821 – A
This lawnmower has a twenty-one-inch cutting deck, reducing working time. The steel material is strong and durable. Its five cutting heights are suitable for bushy yards, and the strong battery backup allows you to work for a long time unbothered.
PowerSmart Lawn Mower DB2321CR
The DB2321 lawnmower utilizes the forced air cooling mechanism to keep it running. A recoil starter guarantees easy starting, and a reliable, steady engine reduces its chances of stalling. The 21-inch cutting deck makes wide mowing paths, allowing you to cover a sizable yard fast.
PowerSmart Lawn Mower DB8622SR
Featuring a 4-stroke gas engine, this lawnmower provides enough power to mow a large lawn with the toughest and tallest grass. Due to its forced air cooling mechanism and 22-inch cutting deck, you'll finish your job quickly. Made of steel, the deck will last long before breaking down.
PowerSmart Lawn Mower DB8621CR
The single-gas engine guarantees enough power for the toughest mowing jobs. Its 2-in-1 discharge bag spreads clippings as you mow and returns nutrients to the yard, promoting grass growth.
How To Purchase a PowerSmart Lawn Mower
Now that you know who makes PowerSmart lawn mowers, the next question should be where to get one.
All three PowerSmart locations sell their lawnmowers. Online retailers like Amazon, Walmart, and eBay also have PowerSmart products.
In case of any queries, contact Powersmart via their website. The customer care staff is knowledgeable and will tend to all your needs.
Alternatives for PowerSmart Lawnmowers
The agricultural machinery and equipment industry is broad and thus can be challenging to navigate without enough knowledge. If getting a Powersmart lawn mower is difficult, below are brands producing similar high-quality mowers.
Troy-Bilt
Ego
John Deere
Honda
Toro
Husqvarna
Craftsman
Wrap Up
If you've been wondering who makes PowerSmart lawn mowers, this article has done a great job of breaking it all down. PowerSmart mowers are made by PowerSmart USA and distributed by Amerisun Inc.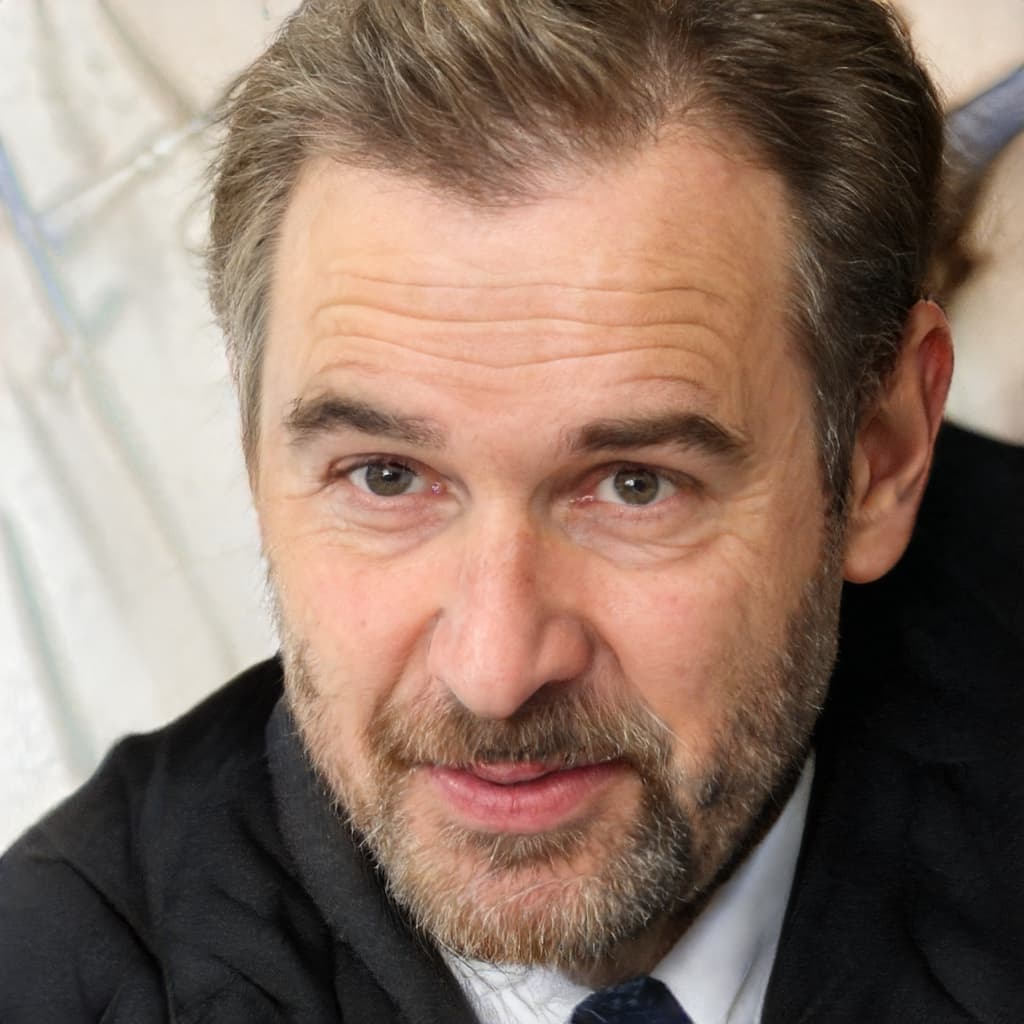 Hello! My name is Chris, and I am the founder of Yard Floor. When I was a toddler, my family had a lush green lawn. I was at the center of caring for and maintaining this lawn and even proceeded to take an associate's Degree in landscaping. I am here to share my years of experience with you – be it repairing your mower/tractor or caring for your lawn.