Black Max lawnmowers are light and easy to use. These residential mowers are powered by Honda engines and are ideal for mowing small to mid-sized lawns. But who makes Black Max lawn mowers?
Husqvarna Outdoor Products makes Black Max lawn mowers. This company also produces other agricultural equipment like brush cutters and chainsaws. It's grown to be a renowned name in this industry since its establishment in 1620.
Keep reading as we describe the Black Max makers and these mowers' maintenance tips.
Who Makes Black Max Mowers?
Husqvarna Outdoor Products manufactures Black Max mowers. If you look closely at these mowers' decks, you'll note the initials 'HOP' abbreviation, indicated as the manufacturer. These abbreviations stand for Husqvarna Outdoor Products.
Husqvarna was founded in 1620. Initially, this company specialized in musket pipes, producing about 1500 of these products annually. By 1903, this company started manufacturing motorcycles.
In 1919, Husqvarna began producing products like boilers, engines, and lawnmowers. This company also incorporated other household appliances like dishwashers, washing machines, and electric stoves.
In 1947, Husqvarna introduced its first motorized lawn mowers for commercial use. It went on to produce its first homeowner-model lawnmower in 1959.
Over the years, Husqvarna has strived to develop award-winning and over-the-top solutions and equipment. Other equipment and tools invented during this company's existence include chainsaws, brush cutters, motorcycles, and the fantastic robotic mowers.
Despite dealing with a wide range of products, Husqvarna ensures all its products have a strong user focus. They are long-lasting and guarantee the best results.
What Engines Do Black Max Lawn Mowers Use?
After learning who makes Black Max lawn mowers, it's time to review the engines in these mowers. Black max mowers use Honda engines. These engines have high fuel efficiency, significantly reducing fueling breaks and fuel costs. Honda engines are also pretty quiet compared to other brands, ensuring you enjoy a comfortable operation.
Honda engines are made with high-quality components, guaranteeing high performance even in the harshest situations. All engines, including the Gx, 1000c, have three-year warranties.
Honda engines are among the easiest to use thanks to their strong recoil ropes, advanced ignition timing, and mechanical and automatic decompression systems.
You shouldn't stress when your Black Max mower's engine misbehaves or fails to work, as getting spare parts is pretty easy. Honda has a vast network of about fourteen thousand dealers throughout the United States.
 You'll be able to get back to work fast, as their dealerships will not only offer you the spare parts but also guide you on how to repair and maintain your mower's engine.
The Aluminum and plastic parts make Honda engines incredibly light and efficient. Piton rings are ion plated, increasing these engines' durability.
Honda engines produce high horsepower capable of handling the most challenging operations with ease and high-speed transmissions that save time.
What Oil Does Black Max Mowers Use?
Black Max mowers use the Black Max 2-cycle synthetic oil. This oil hardly smokes, ensuring you have a clean operation. The 2-cycle synthetic oil offers excellent performance both in low and high temperatures. Low-quality oils freeze in low temperatures, reducing the engine's efficiency.
After understanding who makes Black Max lawn mowers, it's time to identify which oil these mowers use. The BM synthetic oil blend protects Black Max mowers' engines from excess friction. This slows down wear and tear, increasing the engine's lifespan. It also enhances the engine's efficiency, as it won't have to overwork due to excessive vibrations.
Black Max synthetic oil blends reduce your expenses on repairs and maintenance. They ensure your mower's components stay in tip-top condition for a long time.
Are Black Max Mowers Any Good?
Despite competing with big brands like John Deere and Kubota, Black Max mowers are among the most affordable mowers in the market. These mowers feature high-quality components like the Honda engines, guaranteeing the highest performance. Mowers sold at the same price range as the BM mowers incorporate cheap parts to save on manufacturing costs.
Black Max mowers hardly require any assembling. All you have to do is unfold the equipment, fill the engine with the correct gas and oil,  adjust the blade's height, attach the bagger, and start.
The folding mechanism allows Black Max lawn mowers to occupy very little space. Their bagging feature will enable you to mow your lawn quickly, regardless of the weather or season.
Unlike most mowers with metallic cases, Black Max mowers feature plastic cases with nearly zero chance of rusting. The self-propel feature allows you to mow fast and with less effort.
Adjusting Black Max mowers cutting height levels is easy. One hand is enough to get the wheels moving together. Deep tire treads offer enough traction to tackle hilly and rocky grounds steadily. This feature also reduces your chances of slipping and causing an accident.
The dual force cutting mechanism and large cutting deck produce fine mulch. Black max mowers offer the option of using a bag to collect the grass clippings or apply the side discharge. A safety stop reduces your chances of running into the blades when the motor is still on.
You can adjust Black Max mowers' handles in three different positions. This makes it easy to adjust the mower's speed. A cruise control trait allows you to mow in narrow paths easily.
The only downside of the Black Max mowers is that the deck is pretty high, positioning the blades far from the ground. If cutting the grass all the way down isn't a priority for you, this mower may suit you.
Black Max Mowers Maintenance 
Routine maintenance is key to keeping Black max mowers at their tip-top conditions. Regularly check on the air filters and replace them if cleaning is impossible. Clean air is crucial for smooth mower operations. Dirty and insufficient air strains the engine leading to starting problems.
Monitor the mower's spark plug and replace it with a new one immediately after it starts to malfunction. Spark plugs trigger the engine to start and promote smooth operations.
Stick to the recommended oil to maintain a healthy engine. Low-quality oils have high water concentrations, leading to rusting. You should also change the oil regularly to avoid straining the engine. Aged oil can't provide the energy necessary to ignite and run the engine, causing it to overwork.
Always ensure the battery is well charged before setting off. The mower depends on the battery's power to ignite and work efficiently.
Keep the mower's blades balanced and sharpened. Dull blades require more energy to turn. This strains the motor, leading to mechanical complications. Unbalanced blades result in uneven cuts and pull at the grass' ends, giving your lawn an ugly white appearance.
Clean the fuel filters regularly to promote smooth fuel flow in the mower's system. Fuel residues collect on the filters, creating a blockage that restricts fuel flow.
Regularly check the mower's tire pressure before work. Low pressure leads to uneven cuts and makes steering difficult.
Check for worn spots and cracks on the belts and replace them immediately if damaged. Faulty belts lead to the wrong turning of the pulleys.
So, Who Makes Black Max Lawn Mowers?
Husqvarna Outdoor Products manufactures Black Max lawnmowers. Black Max mowers are decent mid-level lawn mowers, capable of handling small tasks. They run on Honda engines and use the Black Max 2-cycle synthetic oil. Some Black Max mowers run on  Briggs & Stratton engines.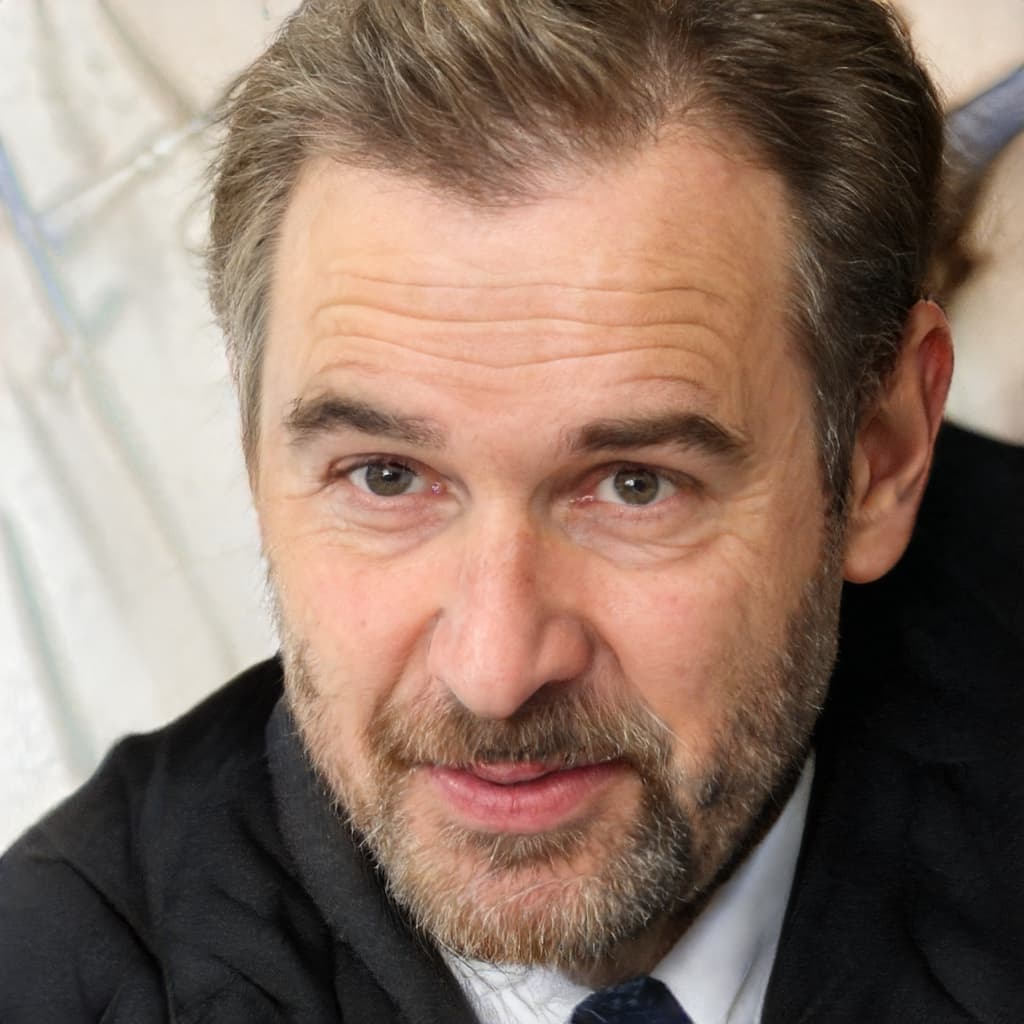 Hello! My name is Chris, and I am the founder of Yard Floor. When I was a toddler, my family had a lush green lawn. I was at the center of caring for and maintaining this lawn and even proceeded to take an associate's Degree in landscaping. I am here to share my years of experience with you – be it repairing your mower/tractor or caring for your lawn.