The size of a weed eater string or trimmer line significantly impacts your lawn care job. It determines how effective your weed eater is at keeping your yard neat.
When looking for a trimmer line that fits your weed eater head, the thickness of a string is what matters. The correct weed eater string size will help trim weeds, shrubs, and grass around your yard. And since there are different string sizes, choosing one that suits your application is essential.
Herein we will provide a weed eater string size chart to ensure you buy the perfect string. You'll also discover different shapes of weed eater strings and how they impact your work.
Trimmer Line Size Chart
Three types of weed eater strings are available in the market. These strings vary based on thickness (diameter) and suit different applications. You'll need to choose the correct string depending on the size of your yard and the thickness of grass, weeds, and shrubs.
Below are the three types of weed eater strings:
| | |
| --- | --- |
| String Size(in inches) | Application |
| 0.065" – 0.080" | Light work: Used to trim residential yards. |
| 0.085" – 0.105" | Medium work: Perfect for bigger yards and gardens. |
| 0.110" and above | Heavy work: Used in vast areas such as extensive yards, industrial landscapes, and golf courses |
Read on to discover more about these weed eater string sizes, including their pros and cons.
0.065" to 0.080" Weed Eater Strings
The 0.065" to 0.080" weed eater strings are best suited for light applications, especially smaller residential yards. They're ideal for homeowners with smaller weed eaters.
Before buying a trimmer line with this diameter, ensure your lawn doesn't have thick grass, weeds, and shrubs. A trimmer line whose diameter ranges from 0.065-0.080 inches will trim soft, thin grass, shrubs, and weeds.
Pros
Lightweight
Suitable for homeowners with small residential lawns
It fits most string trimmers
Relatively inexpensive
Cons
Less durable
Too weak for bigger string trimmers
0.085" to 0.105" Weed Eater Strings
Weed eater strings measuring 0.085" to 0.105" in diameter are perfect for medium applications. You can use the string on bigger yards or gardens with thicker and heavier weeds, grass, or brushes. If you have a larger lawn or garden with thick-stemmed brushes or weeds, these strings will get the job done.
Some professional landscapers use these strings for light commercial purposes, thanks to their cutting power and durability.
Pros
Suitable for extensive residential yards and gardens
Can trim thicker and heavier weeds, grass, and shrubs
Durable than the 0.060" to 0.080" trimmer lines
Cons
Not suited for small weed eaters
0.110" and Above Strings
The 0.110" and above weed eater strings are ideal for heavy applications. You can use the trimmer lines on extensive yards in offices, industries, and schools. Moreover, they're real workhorses for professionals working on golf courses and large estates.
Unlike the previously discussed trimmer lines, the 0.110" strings are ideal for locations with tough grass and thick, woody shrubs.
Pros
Powerful
Durable
Can trim dense shrubs and tough grass
Gets more work done in less time
Cons
Not suitable for smaller residential yards or gardens
More expensive
Heavier
Our weed eater string size chart helps you decide which string to buy based on thickness. But choosing the best weed eater string does not end with size. The shape and material of a string matter a lot.
So, what's the best weed eater string based on shape?
Weed Eater String Shapes
The shape of a weed eater string affects the trimming efficiency. It's essential to evaluate your yard to determine which shape of a weed eater string suits you.
Below we'll discuss five weed eater string shapes and their applications:
Round Weed Eater String
The round weed eater string is the most common option in the market. It's ideal for trimming grass, weeds, and shrubs around residential lawns and gardens.
One of the best reasons you should choose a rounded string is durability. Despite being the standard and cheapest type, the string doesn't succumb to wear and tear faster than other strings. Whether you're trimming a yard with trees, concrete or other obstacles, this string won't break easily.
The round weed eater string is user-friendly, making it an excellent option for beginners. It's easier to wind and fit this string into your weed eater.
Square Weed Eater String
The square weed eater string works best in yards and gardens with tough grass and heavy weeds. This type of string is perfect for professional landscapers in commercial applications.
The string has pointed edges with razor-like sharpness to cut grass, weeds, and shrubs more efficiently.
It features a weld-resistant outer covering to offer long-lasting performance. As a result, you can use this string on locations with trees, rocks, and other obstacles. Unfortunately, unlike the round weed eater string, this string is more prone to structural breakdown.
Multi-Sided Weed Eater String
The multiple-sided weed eater string can be a great option if you're looking for a string with sharper cutting edges. This string works with high-end weed eaters in commercial operations. The string allows you to tackle larger areas with tough grass, thick weeds, and woody shrubs.
The multi-sided weed eater string is a perfect choice for professional landscapers. The cutting edges stay sharper for an extended period, ensuring smooth, clean cuts.
A downside with this string is that it can easily succumb to wear and tear, unlike the round string. When used to cut yards with obstacles, the multi-sided string develops hairline cracks along the cutting edges.
Serrated Weed Eater String
The serrated weed eater string features teeth-like edges for sawing through tougher grass in less time. It's ideal for medium and heavy applications in residential and commercial properties.
This string offers extra cutting strength to grip weeds and offer cleaner cuts. It acts like your sharp kitchen knife and quickly saws through grass, weeds, and shrubs. The string is durable and can work with heavy-duty walk-behind trimmer mowers.
Twisted Weed Eater String
Choose the twisted string if you prefer an all-around weed eater string that packs a punch in commercial and residential areas. This string is an upgrade of the round-style string that will tackle dense weeds, grass, and shrubs.
The string provides outstanding resilience when tackling areas with trees, concrete and other obstacles. It's also popular for its extra features, including noise reduction. This feature makes the twisted string a perfect choice for locations with noise restrictions.
Weed Eater String Material
While still looking into the weed eater string size chart and shapes, you might want to know the material used to make the strings. Generally, most manufacturers use nylon to make weed eater strings. However, it's worth noting that nylon alone can quickly wear out or break when used on tough jobs.
They reinforce nylon strings with other materials to make them resilient in heavy-duty jobs. That's why you'll find reinforced composite and internally reinforced nylon in the market.
Besides nylon, manufacturers use titanium to make weed eater strings. Titanium weed eater strings offer more cutting power for cutting thicker grass. These strings accelerate faster, make less noise and make your weed eater more fuel efficient.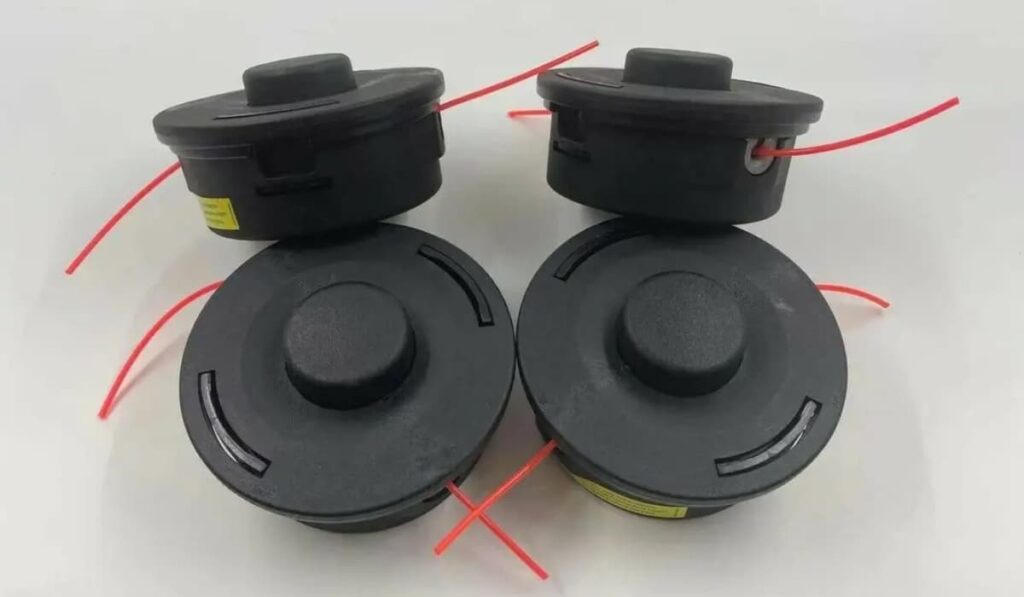 Verdict
So, which string size should you use to trim grass, weeds, and shrubs? You'll find three string sizes available for different applications when you go through our weed eater string size chart.
Choose your best weed eater string based on trimming needs. Use the 0.065" to 0.080" string if you have a small residential lawn.
If you want a reliable option for tackling larger yards and gardens, choose the 0.085" to 0.105" string. For heavy-duty applications, especially in vast areas, choose the 0.110" string.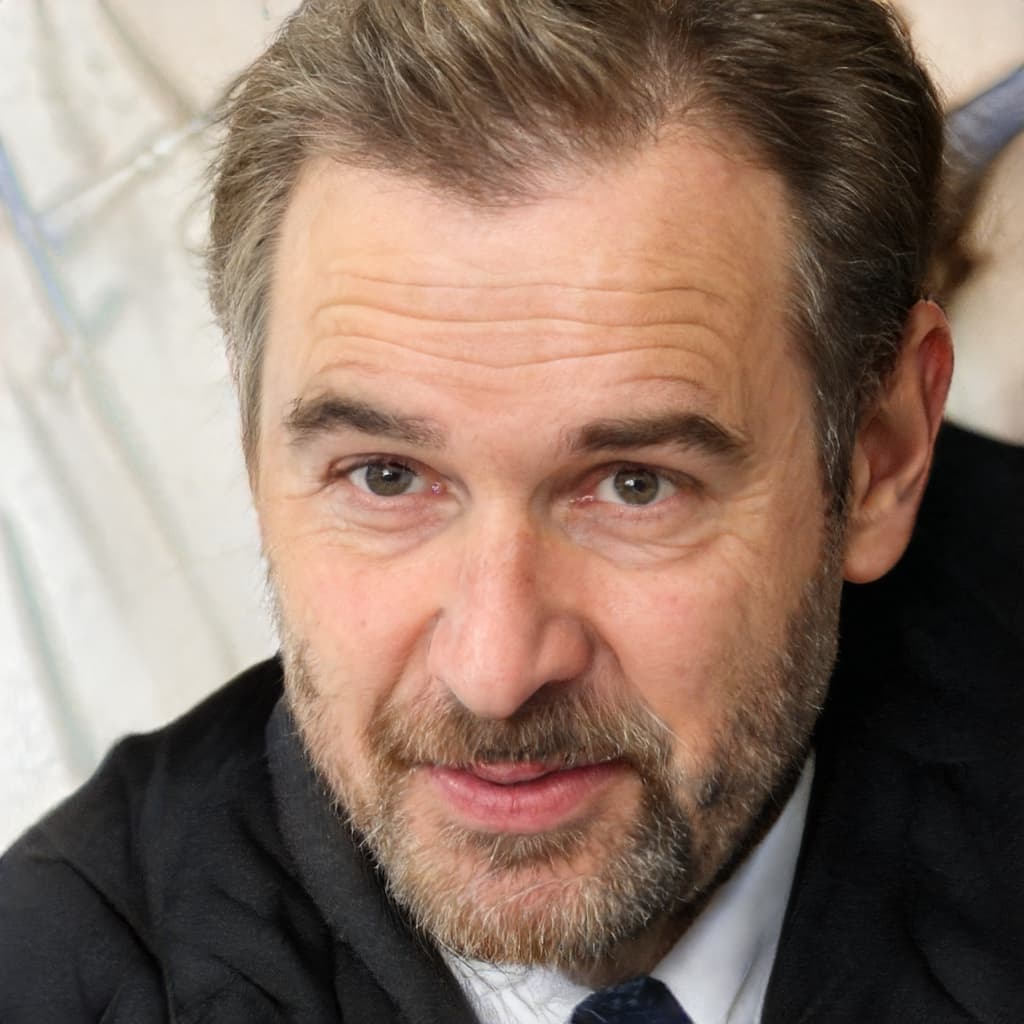 Hello! My name is Chris, and I am the founder of Yard Floor. When I was a toddler, my family had a lush green lawn. I was at the center of caring for and maintaining this lawn and even proceeded to take an associate's Degree in landscaping. I am here to share my years of experience with you – be it repairing your mower/tractor or caring for your lawn.