Many lawn mower models make ear-splitting noises. While it's your job to mow your lawn to improve its appearance and stimulate better health, loud noises can be irritating. Fortunately, the market is chock-full of quiet lawn mower brands ideal for all lawns.
Herein, I explore the quietest gas and electric lawn mowers you may opt for. You'll also learn how to deal with noisy lawn mowers.
Quietest Electric Lawn Mowers
If you're looking for a lawn mower that won't inconvenience your family or neighbor, an electric lawn mower can be your best bet.
These mowers are slowly replacing the traditional lawn mowers that use gas. Most homeowners prefer electric lawn mowers because they're also easy to maintain and environmentally-friendly.
However, electric lawn mowers can be more expensive than gas lawn mowers. Additionally, electric lawn mowers have limited coverage and short runtime. But if your goal is to find a lawn mower quiet in the market, here are the best options to consider:
This lawn mower from the American Lawn Mower Company is quiet, powerful, and easily manageable. It's compact and lightweight, weighing only 25.4 pounds.
Its smaller deck and weight make it easy to push around your yard. The mower has a powerful 11-amp motor ideal for all grass types in smaller to medium-sized lawns.
When mowing, you can adjust the 14-inch wide steel blades in five settings, depending on your preferred height. This makes it easy to mow your lawn between 1 and 2.5 inches. You can also adjust its steel handle to the position that suits you best.
The mower has a 16-gallon container for collecting and storing shredded grass. When full, the grass level indicator will alert you so you can empty the container. However, the container fills very quickly because it's a small lawn mower. Additionally, this mower doesn't have an extension cord, so you should purchase one separately.
This lawn mower from Snapper can be a perfect option for people interested in a powerful and silent lawn mower. The mower is cordless and suitable for medium to large lawns.
This unit can be your best choice if you're looking for an alternative to a gas lawn mower. It's as powerful as gas mowers and can cut any grass type.
The mower offers a runtime of up to 45 minutes, thanks to its 82V lithium-ion batteries. The good news is that the set has 2 lithium-ion batteries allowing you to switch to the second battery after 45 minutes. When the mower runs out of battery, it takes 2 hours for a full recharge.
Its 21" steel mowing deck offers plenty of space, allowing you to mow sizable sections at once. You can adjust the mower within 7 cutting depths, making it possible to cut the grass to your desired height. 
One of the best features of this mower is the load-sensing technology that helps it adjust the power to meet the blade's cutting needs. Additionally, its 3-in-1 design allows you to mulch, bag, or side-discharge grass.
This GreenWorks lawn mower is one of the most powerful and quietest lawn mowers on the market. The model has a 20-inch steel deck, wide enough to cut grass in large sections. It's also easy to handle and comes with a 7-height adjustment lever, offering a wide range of cutting heights.
The mower has a 12 Amp motor, powerful enough to cut all grass types. It's also fast and ideal for medium to larger lawns.
Whether you want to cut grass between 1.5" to 3.75" tall, you only need to adjust the blade height at the lever. The machine has a start button on the handle, plus a manual drive system, so it's upon you to propel it forward.
The 3-in-1 design has a mulch, bag, and side-discharge feature. You can set it to collect grass clippings in the bag or side-discharge them. Alternatively, opt for the mulch option to leave the grass clippings on the lawn.
The EGO Power+ Lawn Mower is a powerful, quiet lawn mower suitable for fairly big lawns. It's cordless and features a 56V lithium-ion battery that can last up to 90 minutes.
If you're worried about a lawn mower that won't fit your lawn, the EGO power is designed for all lawns. According to the manufacturer, this mower can mow up to 2 miles without a recharge.
Lawn enthusiasts looking for an aesthetically appealing lawn mower can opt for EGO Power. The mower's two green and gray colors makes it look stylish and perfect for luscious green lawns.
It has a 20" deck that offers plenty of cutting space. The grass box is 60 liters, large enough to store many grass clippings.
The deck features an adjustable handle that helps you select the most appropriate height between the five available options. You can choose from three options when mowing; mulching, grass bagging, or side discharge option, making it effective for all lawn requirements.
Quietest Gas Lawn Mowers
The truth is, gas lawn mowers are noisier than electric ones. However, they're more powerful, affordable, and easy to set up. While people consider them old school, some lawn enthusiasts consider them ideal for lawn maintenance.
If you're one of them, you may prefer a quiet lawn mower that won't inconvenience you and those in the area. Here are the quietest gas lawn mowers to consider:
The Craftsman M105 Gas Mower packs quite a punch in terms of sound, power, and usefulness. The mower has a reliable muffler to ensure it doesn't get too noisy. 
It has a strong motor, powerful enough to allow the mower to cut grass on small to medium-sized lawns. While most gas lawn mowers with strong motors tend to be noisy, this mower won't be loud to annoy those around.
The mower has a 21" deck that's large enough to mow bigger lawns quickly. It has 6 adjustable cutting heights, allowing you to adjust the blade and cut between 1.25" and 3.37". With a powerful 140cc engine, this mower can cut tall grass and offer a clean cut.
This mower is easy to assemble and start. Its 3-in-1 capabilities allow you to mulch, bag, or side discharge grass clippings.
Husqvarna 7021P is a powerful gas-powered lawn mower, thanks to its large engine and high ccs. Generally, gas lawn mowers with large and powerful engines tend to be noisy. However, this is one of the quietest gas mowers due to its cylinder displacement of 160cc.
The mower has a 21" deck with a wide blade that can cut grass in large sections. As a result, the mower is ideal for medium to large lawns and can cut any grass type.
Additionally, this mower comes with 6 height adjustments allowing you to set it to meet your needs. It can provide a clean cut ranging between 1.5" and 3.5".
If you're worried about your terrain, this mower has large front and rear wheels to move around your yard easily. You can also choose mulching, rear collection, or side discharge bag when mowing.
The PowerSmart DB8621P is an affordable gas-powered mower for people with smaller to medium-sized lawns.
Despite its large cutting deck and powerful engine, the mower is quiet, especially when you choose the grass bagging option. It's also easy to move around and will offer some of the best cuts for your smaller yard.
The 159cc engine allows you to push it and deal with thick, overgrown grass. It's also easy to assemble and start. When mowing, you can choose one of the five height adjustment settings, allowing you to mow your lawn to your desired height.
The 3-in-1 design allows you to choose options such as bag, mulch, or side discharge. After use, you can fold it a bit to ensure it doesn't take up a bigger space in your store.
How To Deal With Loud Lawn Mowers
Even the quietest lawn mowers can make a loud noise, especially if you fail to keep up with maintenance. If your lawn mower begins to make a loud noise, there are several ways to protect yourself, your household, and your neighbors from the excess noise.
The first thing to do is to inspect the muffler for damage or old age. Replace or get the muffler fixed before resuming your work. Alternatively, you can soundproof certain lawn mower parts to minimize noise.
Before you call a lawn mower mechanic for repair, wear protective equipment to take care of your health and safety. You may opt for noise-canceling headphones, earplugs, or earmuffs.
Final Thoughts
The list above should help you choose the best mower if you're in the market for a quiet lawn mower. Electric lawn mowers can be ideal for people who wish to mow their lawns without making irritating noise. On the other hand, gas lawn mowers are less noisy, powerful, and easy to use.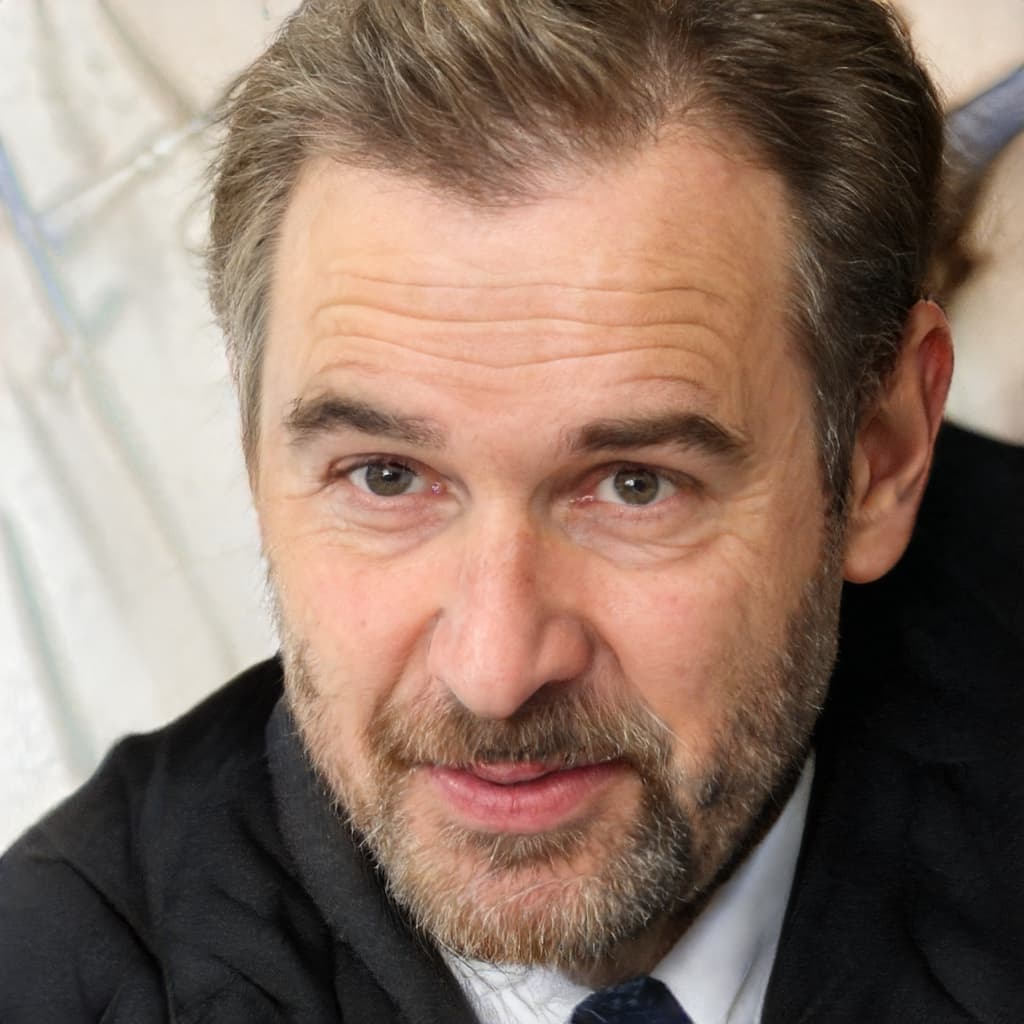 Hello! My name is Chris, and I am the founder of Yard Floor. When I was a toddler, my family had a lush green lawn. I was at the center of caring for and maintaining this lawn and even proceeded to take an associate's Degree in landscaping. I am here to share my years of experience with you – be it repairing your mower/tractor or caring for your lawn.