A sure way to get a reliable lawn mower is by relying on top brands that guarantee quality and efficiency. Husqvarna and John Deere are leading brands in the landscaping utility scene, with their products receiving rave customer reviews.
Husqvarna vs John Deere: Which brand should I go for? This is a common dilemma among landscapers, seeing that each brand spares no effort in lawn mower quality. When comparing the two, you should weigh various aspects.
Without much ado, we review John Deere and Husqvarna mowers to determine their respective selling attributes.
Brand Overview
John Deere and Husqvarna deal in agricultural and landscaping machinery and boast a huge global presence.
John Deere is an American firm that has been around since 1837, when its founder, John Deere, laid its foundation in Grand Detour, Illinois. Over the years, the company has grown in leaps and bounds to become a major player in the agricultural machinery and heavy equipment industry.
John Deere is present in many countries, but its stronghold is in North America, primarily the USA. Its subsidiaries include Bear Flag Robotics, AgreenTech, Wirtgen Group, and Blue River Technology.
Husqvarna is a Swedish company that has been running since 1689 and is among the oldest continuously running entities worldwide. It started as a firearm manufacturer before venturing into other products like sewing machines, bicycles, and motorcycles.
It is famous for its agricultural and landscaping equipment, a field it joined in 1918, starting with the production of lawnmowers. Brands owned by Husqvarna include Gardena, McCulloch, Flymo, and Weed Eater.
Looking at the background of either company, we can see they boast immense brand prestige owing to their lengthy stay in the industry.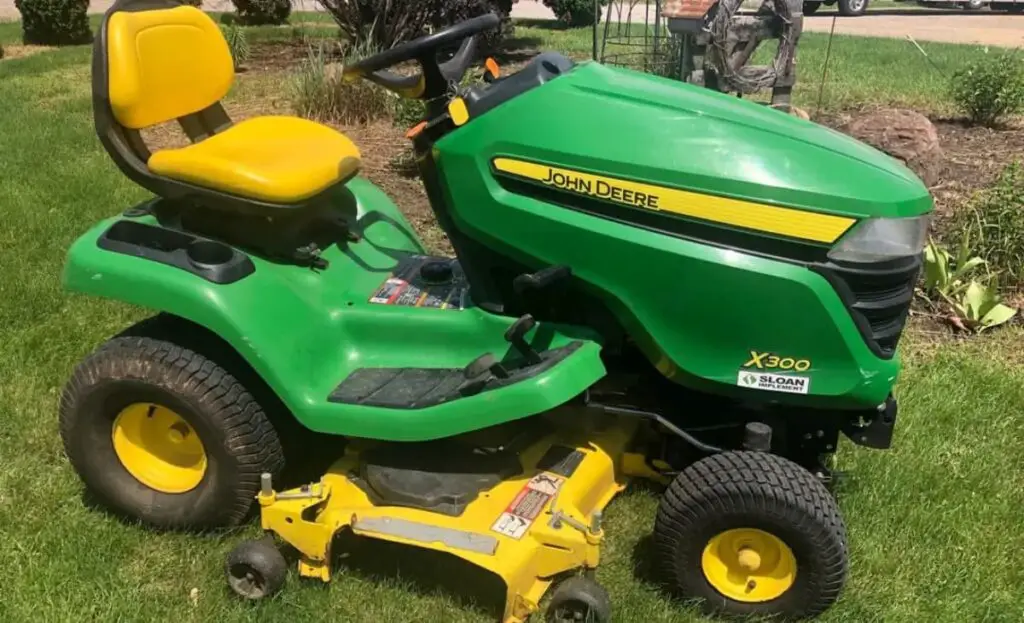 Husqvarna vs John Deere Lawn Mower Comparison
The main part of our discussion will answer your John Deere or Husqvarna dilemma. We compare the two brands based on the following facets.
Product Quality
John Deere is synonymous with high-grade utilities, a reason it boasts a large client base. The same applies to Husqvarna, which also has a decent following. Husqvarna and John Deere lawn mowers will last you for ages, courtesy of their robust construction.
The quality of the two brands assures you of the best experience when tending to your lawn. The top-grade construction of Husqvarna and John Deere mowers saves you from frequent repair and replacement costs.
Product Availability
Many lawn mower clients choose a brand that is easily accessible. An accessible brand makes it easy if you want more gardening utilities or need replacement parts. John Deere has a stable global presence, though it is more visible in the Americas. It does not have that much of a stronghold in Africa and parts of Asia.
Husqvarna has a decent market hold in its Native Europe and North America. Over the past few years, it has invested in other territories and expanded its reach via dealerships.
On equipment availability, Husqvarna and John Deere lawnmowers and parts are easy to get in the USA. The tide changes when you go to Europe, with Husqvarna having an upper edge. It is a close tie in parts of Asia and Africa, as both are trying to establish a strong market presence via dealerships.
John Deere or Husqvarna Walk-Behind Lawn Mowers
Walk-behind lawnmowers are ideal for home use and small landscaping businesses due to their small frames that are easy to handle. Husqvarna and John Deere have vast walk-behind catalogs that guarantee excellent lawn maintenance results.
A close inspection of the two brands' mowers reveals several things. First, John Deere's mowers are quite massive, with larger decks making them more business-oriented. Husqvarna mowers are lighter and simple, perfect for tending to your yard.
The heavier John Deere walk-behinds are relatively more powerful than Husqvarna's and require more fuel.
John Deere vs Husqvarna Riding Lawn Mowers
Riding lawnmowers have many advantages, such as being ideal for large yards and quieter operations. Additionally, they are perfect for beginners or people with physical disabilities.
John Deere and Husqvarna have a large inventory of riding lawnmowers. For smaller yards or beginners, you can opt for mildly-powered mowers such as John Deere's 100 Series, rated between 17.5 and 24 hp. Its Husqvarna alternative is the 18 hp-rated YTH18542.
You can upgrade up to 25 hp for either brand, depending on your mowing preferences. When you compare the best Husqvarna riding mowers to John Deere's, you notice a tie in quality, though the latter has a more diverse catalog.
Robotic Lawn Mowers
Robotic lawn mowers are a game-changer in lawn maintenance, allowing you to mow your lawn anytime you want without active supervision.
On the Husqvarna vs John Deere robotic mower discussion, the former stands out due to its impressive robotic technology, incorporating an all-wheel drive function.
Furthermore, Husqvarna has a larger robotic lawn mower collection than its counterpart.
Zero-Turn Mower Comparison
John Deere's zero-turn mower inventory is extensive and available in three series: Z300, Z500, and Z700.
On the other hand, Husqvarna mowers fall into the M and Z categories, each suitable for a specific application. Husqvarna's zero-turns are relatively cheaper than John Deere's. Some users complain about steering issues in Husqvarna zero-turn mowers.
Price and Warranty
Price is crucial to the mower brand comparison, with many inclined towards cheaper utilities. Some homeowners complain about the steep price of John Deere and Husqvarna grass cutters. While costly, you get your spending's worth in quality and efficiency. Also, you are safe from constant repair and replacement costs.
The pricing of the two brands is almost similar and may vary depending on the product, dealer, or location. Husqvarna and John Deere have offers you should take advantage of for a better deal. John Deere has more offers and excellent financing options than its counterpart.
Regarding warranty, the two companies have friendly terms. The terms depend on the product you are buying. Check the warranties carefully to know about your benefits in case of a return.
Customer Support
John Deere and Husqvarna are at the top of their game due to their excellent customer service. They have reasonable policies, boosted by the financing options. In case of an issue with their products or service, you should contact customer support for help.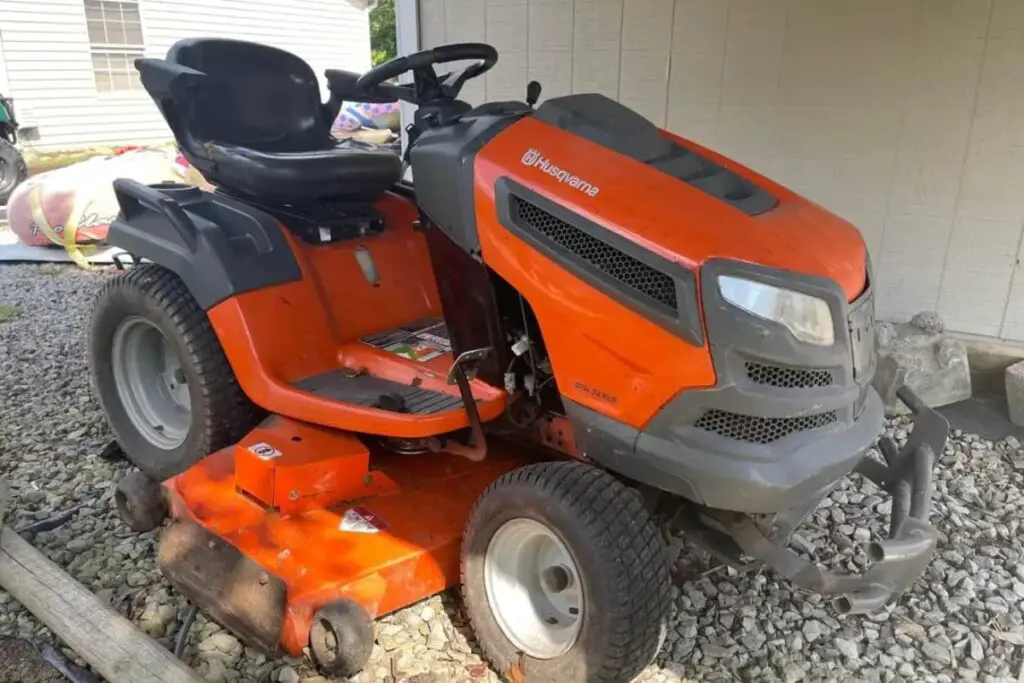 Verdict
Husqvarna vs John Deere, which is the better lawn mower brand? The two companies are among the most popular in the agricultural and landscaping scenes and have the backing of a large clientele base.
This discussion weighs the appealing points of each brand, and we can see that John Deere stands out when it comes to variety. Husqvarna is easily accessible, especially outside North America. Go through this brand review to pick the befitting lawn mower companion.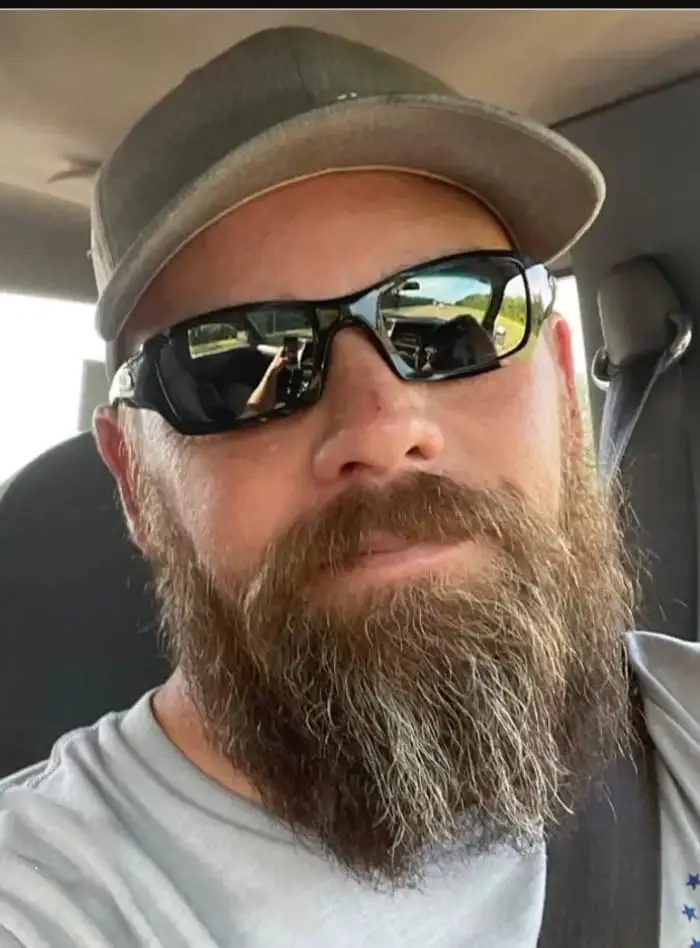 Miller Davis: Expert Mower & Tractor Mechanic 🛠️🚜 ASE Certified | Passionate Problem Solver
Meet Miller Davis, your go-to mower and tractor mechanic. ASE certified with a passion for precision, I ensure your equipment runs at its best. Let's keep those engines humming!