When looking for a new mower, the multiple options available in the market can complicate your buying experience. Most mower brands look superb and are designed to be efficient and reliable. Thankfully, selecting a Greenworks or Ego mower can be a great way to get more bang for your buck.
You may want to understand how Greenworks vs Ego mowers compare before settling on either. This article provides an in-depth comparison of mowers from the two brands to help you make an informed decision.
Comparison Table
| | | |
| --- | --- | --- |
| Factors | Greenworks Mowers | Ego Mowers |
| Maximum power capacity | 80V | 56V |
| Maximum runtime | 30-60 minutes | 45-90 minutes |
| Size | 56.57 pounds on average | 64.17 pounds on average |
| Durability | 5 years | More than 5 years |
| Cutting options | 3-in-1 | 3-in-1 |
| Noise level | Little to no sound | Little to no sound |
| Convenience | Not self-propelled.The folding mechanism is not a guarantee | Self-propelled.Consistent folding mechanism |
| Price | Affordable | Pricey |
| Warranty | 4 years on its parts and 2 years on battery | 5 years on its parts and 3 years on battery |
Greenworks vs Ego Mowers
We'll explore the above factors in detail to have a deeper understanding of the Ego vs Greenworks mowers. In the end, you'll be able to determine whether to opt for a Greenworks or Ego mower. Let's get started.
Maximum Power Capacity
The size of a yard and the type of grass will determine the type of mower to buy. Larger lawns with thick grass require powerful mowers to deliver an efficient job. So, which of the two brands, Greenworks or Ego, has a more powerful mower?
Greenworks has mowers with a maximum power capacity of 80V. With such volts, you can rest assured of high-quality battery life and outstanding power. With their corded mowers, you'll get a mower that delivers a maximum of 13 AMP.
On the other hand, Ego mowers will reach a maximum power capacity of 56V, less than Greenworks mowers. However, Ego mowers are more efficient and will get the job done just like Greenworks mowers.
Maximum Run-Time
The battery quality determines how long your mower runs. You might prefer a mower with a high-quality battery for more runtime if you have an extensive lawn.
Greenworks mowers have the highest power capacity of up to 80V compared to the Ego mowers that deliver 56V power capacity. However, Greenworks mowers are less efficient, and some models have two batteries to boost the runtime. Each battery is 4.0 Ah and can last 30 minutes during mowing, with a charging time of fewer than 60 minutes. With the two batteries, you'll mow for 60 minutes.
Ego mowers use a 5.0 Ah battery that can mow for 45 minutes and charge for 30 minutes. If you have two fully-charged batteries, your Ego mower will run for 90 minutes.
Size
Most lawn enthusiasts prefer light mowers to push around with little difficulty. A heavy lawn mower can be a turnoff, especially if your lawn is large and on hilly ground.
Greenworks mowers have an average weight of 56.57 pounds, while Ego mowers are 64.17 pounds. That means Greenworks mowers are lighter than Ego mowers, with a difference of 7.6 pounds. Although Ego mowers are larger, they feature a folding mechanism.
Durability
A more durable device can be your best bet if you're interested in a mower that can withstand tons of use over the years. Remember, lawnmowers cost significantly, and you don't want to buy a mower that breaks after several usages.
Greenworks provides durable mowers that last five years without developing problems. However, Greenworks mowers have many plastic parts that are more susceptible to wear and tear. The plastic parts might get damaged or loose with tons of strict usage.
On the other hand, Ego uses super sturdy materials on their mowers, ensuring your mower lasts more than five years with tons of usage. Their sturdier materials deliver resilient devices that might not face wear and tear issues over the years.
Cutting Options
We will compare the cutting options in this Greenworks vs Ego section.
An efficient and reliable lawn mower should offer cutting options like bagging, mulching, and discharging. You'll choose a suitable option when cutting grass depending on what you want to achieve for your lawn.
The good news is that Greenworks and Ego mowers offer 3-in-1 cutting options. With a 3-in-1 capability, you can bag the grass, side discharge it or leave it to work as mulch.
Height adjustment is another thing you might want to consider when choosing an Ego vs Greenworks mower. Unlike Greenworks mowers, Ego mowers allow you to raise the blade slightly higher when mowing. As a result, you can use an Ego mower if you want to cut the grass a few inches higher.
Noise Level
One of the main reasons homeowners prefer battery-powered mowers is their low noise levels. Noisy lawnmowers, such as gas-powered ones, can irritate your ears, family, and neighbors. If you don't want to get into trouble with your neighbors, these two mowers can be suitable options.
Greenworks and Ego mowers are less noisy compared to gas-powered mowers. The slight noise they produce won't annoy neighbors or irritate your ears. The two mowers make similar noise levels; if there's any difference, it's usually unnoticeable.
Convenience
The ease of use and storage matter greatly when choosing a lawn mower. An easy-to-handle mower helps you cut the grass evenly without breaking a sweat. And after use, you can fold it to maximize space.
Ego mowers are self-propelled, meaning they don't need pushing when mowing. This makes them more convenient for individuals who want to mow larger spaces without using much energy.
Additionally, Ego mowers feature a folding mechanism that allows owners to fold the handle for compact storage. An Ego mower can be a great option if you have limited space in your shed, garage, or backyard.
On the other hand, Greenworks mowers don't offer a self-propelling and folding mechanism.
Price
The price of mowers varies depending on the power, components, and materials used. If you're on a budget, a Greenworks mower might seem suitable. The initial cost is lower, about 50% less than Ego mowers.
However, considering the overall cost over time, an Ego mower will be your go-to device. Ego mowers require less charging time, helping you to save on your electricity bill. Moreover, these mowers have sturdier parts that won't break easily, thus saving money on the repair.
Despite costing more than Greenworks mowers, ego mowers are more economical in the long run.
Warranty
A lawn mower with a decent warranty can be ideal for any usage. Both mowers have warranties that last relatively longer but with slight differences.
Greenworks mowers have a four-year warranty on their parts and two years on their battery. On the other hand, Ego mowers have a five-year warranty on their parts and three years on their battery. That means Ego mowers have better warranty plans and will offer reliable and quality services over the years.
Verdict
Greenworks vs Ego, which mower is superior? Ego mowers have a slight edge over Greenworks mowers. Ego mowers are self-propelled,  have folding mechanisms, and can last more than five years. Before choosing your preferred mower, consider the above features to pick the most suitable one.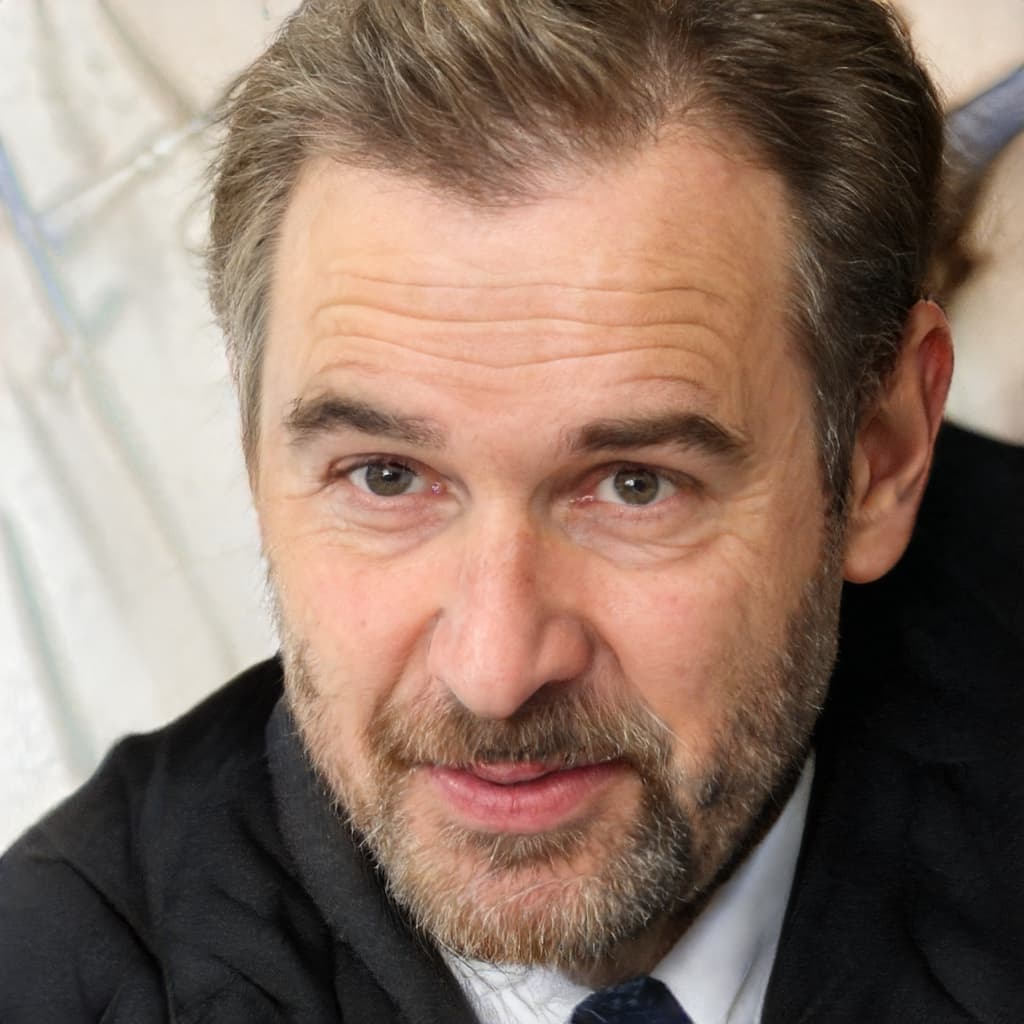 Hello! My name is Chris, and I am the founder of Yard Floor. When I was a toddler, my family had a lush green lawn. I was at the center of caring for and maintaining this lawn and even proceeded to take an associate's Degree in landscaping. I am here to share my years of experience with you – be it repairing your mower/tractor or caring for your lawn.