If you're looking for a mower attachment to suit your mowing needs, a flail mower or brush hog can be an excellent choice. However, these attachments have unique features, making them suitable for specific mowing applications.
Before you choose one attachment over the other, it's necessary to understand how they compare. This article looks into flail mower vs brush hog to allow you to select the attachment for your property. But first, let's see what each mower attachment entails and how they work.
Flail Mower
A flail mower is a PTO-driven garden/agricultural implement used for cutting heavier grass and shrubs that a standard mower can't handle. This mower is usually attached to the rear of compact tractors at the three-point hitch.
The design allows a flail mower to tackle various terrains, including roadsides, gardens, and river banks. Flail mowers have T- or Y-shaped blades attached to a rotating rotor/drum. These blades rotate at high speeds to cut rough materials such as overgrown grass, vines, bushes, and trees.
The blades (flails) in flail mowers are spaced across the rotating drum to offer a thorough cut. Unlike standard lawnmowers, a flail mower cuts vertically.
Brush Hog
A brush hog (also known as a brush cutter) is a PTO-driven, heavy-duty rotary mower designed for larger applications. It's usually attached to the rear of farm tractors at the three-point hitch. It looks like a beefed-up version of lawnmowers.
Unlike lawnmowers, the blades in brush hogs are attached to hinges and are flexible. That means the blades can bounce backward and inward after hitting a rock. After this movement, they use centrifugal force to bounce outwards again.
The blades in brush hogs are dull and heavy. This allows them to whack through thick brush, tall grass, and heavy weeds.
Flail Mower vs Brush Hog: Comparison Table
| | | |
| --- | --- | --- |
| Feature | Flail Mower | Brush Hog |
| The cut | Thorough, clean cut | Uneven cut |
| Blades | Cut vertically | Cut horizontally |
| Size of the implement | smaller | Larger |
| Cutting capability | Designed for smaller jobs | Designed for tough applications |
| Maintenance | It's a high-maintenance implement | Easy to maintain |
| Safety | Safe to use | Can throw objects in any direction |
Brush Hog vs Flail Mower: How Do They Differ?
Brush hogs and flail mowers differ in their cuts, blades, size, maintenance, cutting capability, and safety.
The Cut
When choosing a mower attachment, one of the factors you'll consider is the type of cut you want to achieve. Both flail mowers and brush hogs have unique features suited for cutting different vegetation. Their blades are designed differently to offer cuts of varying qualities.
A flail mower provides thorough, clean cuts. If you want to mow overgrown grass, vines, or bushes in your landscaping, this equipment will offer a well-manicured cut. The blades chop up vegetation while evenly mulching it.
Before distributing the clippings, flail mowers shred them to make them finer. They eventually spread them to ensure they don't pile up and kill the regrowth. Furthermore, mulching adds nutrients to the soil, allowing the regrowth to grow fast and healthy.
Most people use flail mowers to trim and manicure their lawns or clear debris on the pavements. You can use flail mowers after a brush hog to achieve a pristine finish.
Conversely, brush hogs offer uneven cuts because of their dull blades. They're suited for clearing overgrown grass, trees, and heavy weeds.
A brush hog can be more practical for minimizing debris in uneven terrain or landscapes. You can use this implement on paved or unpaved surfaces to clear accumulated vegetation.
Unlike flail mowers, brush hogs offer uneven cuts. They throw grass clippings in any direction, which can result in clumping and piling.
Blades
Flail mowers and brush hogs have unique blades that provide varying cuts. Flail mower blades are T- or Y-shaped and designed to cut vertically. The equipment features multiple blades – usually 3-4 blades – attached to a rotating drum.
Flail mower blades can move right and left, up and down at high speed, to offer a clean cut. Additionally, the blades are spaced out and work simultaneously to leave a complete look.
On the other hand, a brush hog has a single blade attached to a hinge. The blade moves backward and forward while spinning across the roller. This movement allows the blade to clear any vegetation in its path.  
Brush hog blades are also heavy and thick, weighing 136-164 pounds and 1/2" thick. They're durable since they use high-quality steel. The blades are also dull to tear or whack through vegetation. When the brush hog blade hits a rock, it moves back to avoid it to prevent damage or dullness.
Size of the Implement
Flail mowers are usually smaller than brush hogs. The size of flail mowers makes them suitable for smaller applications.
These mower attachments are available in three models: lightweight, medium-duty, and heavy-duty. A lightweight flail mower is less than 30 pounds and is ideal for small lawns. Medium-duty flail mowers measure 30-60 pounds and are perfect for mid-sized yards.
Heavy-duty flail mowers are heavier, weighing over 65 pounds. They're excellent for larger properties requiring brush removal.
Brush hogs are heavier than flail hogs, allowing them to tackle thick grass, trees, and weeds. Lightweight brush hogs are less than 50 pounds and ideal for smaller lawns.
Medium-duty brush hogs measure 50-110 pounds for cutting medium-sized brushes. A heavy-duty brush hog weighs over 110 pounds and is suitable for heavy brush removal.
Cutting Capability
Flail mowers are ideal for relatively smaller applications compared to brush hogs. Most people prefer flail mowers when clearing tall grass, weeds, and bushes.
While you can use heavy-duty flail mowers to tackle more extensive areas, they will take longer to get the job done. Flail mowers need time to provide clean cuts while shredding materials into finer clippings.
On the other hand, brush hogs run at a higher ground speed than flail mowers, allowing them to tackle larger areas in a given time. You can use this mower attachment to cut dense overgrown brush, trees, grass, and weeds. The equipment's blade is powerful enough to whack through thick vegetation.
Maintenance
Due to unique features, both mower attachments have different maintenance needs.
Flail mowers are high-maintenance implements because of their many moving parts. You'll need to sharpen the blades and inspect them often for wear and tear. Other maintenance needs with this attachment include the following:
Clean or scrape off debris under the deck
Check the oil level to ensure it's at the maximum limit
Adjust drive belts
Grease the bearings
Brush hogs are easy to maintain. Unlike flail mower blades that need regular sharpening, the brush hog blade can remain dull for an extended period and do the job. You can sharpen the blade when it becomes duller.
Other maintenance needs with this attachment include greasing the bearing and cleaning the equipment before storage.
Safety
Flail mowers are safe to use. They're designed to offer a linear cut while preventing debris from flying all over. As a result, these mower attachments reduce the risk of injuries arising from flying rocks and tree stems. You can therefore use this mower to clear debris anywhere people or pets are present.
On the other hand, brush hogs have a rotary motion that can send debris flying in any direction. They increase the risk of injury when mowing areas with rocks and sticks. Before starting your project, ensure no people or pets are nearby.
Similarities
Let's now compare flail mower vs brush hog in terms of similarities.
Both Attach to the Tractor's Rear 
Flail mowers and brush hogs attach to the rear of farm tractors at the three-point hitch. They're then towed behind, allowing them to clear overgrown grass, brushes, weeds, and trees.
They Are PTO-Driven
Although smaller flail mowers and brush hogs are self-powered, the bigger models are PTO driven. PTO transfers the tractor's engine mechanical power to the mower attachment to run the belt or shaft. This allows the implement to rotate or spin the blades and clear vegetation.
Available in Lightweight, Medium-Duty, and Heavy-Duty Models
Flail mowers and brush hogs are available in three models. A lightweight flail mower or brush hog will get the job done if you're looking for smaller equipment to tackle small lawns. The medium-duty and heavy-duty models are ideal for larger applications.
Brush Hog vs Flail Mower: Pros and Cons
Brush Hog Pros:
Runs at high speed to complete the task faster
Tackles large areas with ease
Easy to maintain
The brush hog blade is durable
Brush Hog Cons:
Offers low-quality cut
Throws objects in any direction, posing safety risks
Flail Mower Pros:
It offers a pristine finish
Best for tackling overgrown grassy areas
Mitigates the problem of flying rocks, sticks, and grass clippings
Distributes clippings evenly through mulching
Easy to maneuver in varying angles when cutting in ditches and river banks
Flail Mower Cons:
It takes longer to complete the project
It's a high-maintenance implement
The Verdict
Flail mower vs brush hog, which one should you use? The choice depends on which implement suits your mowing needs. A flail mower can be an excellent choice if you have overgrown grass, vines, and brush and hope for a better-quality cut.
The brush hog is your best bet if you want to tackle overgrown vegetation with greater speed. Although it won't give a clean cut, a brush hog can cut more rigid plants easily in less time.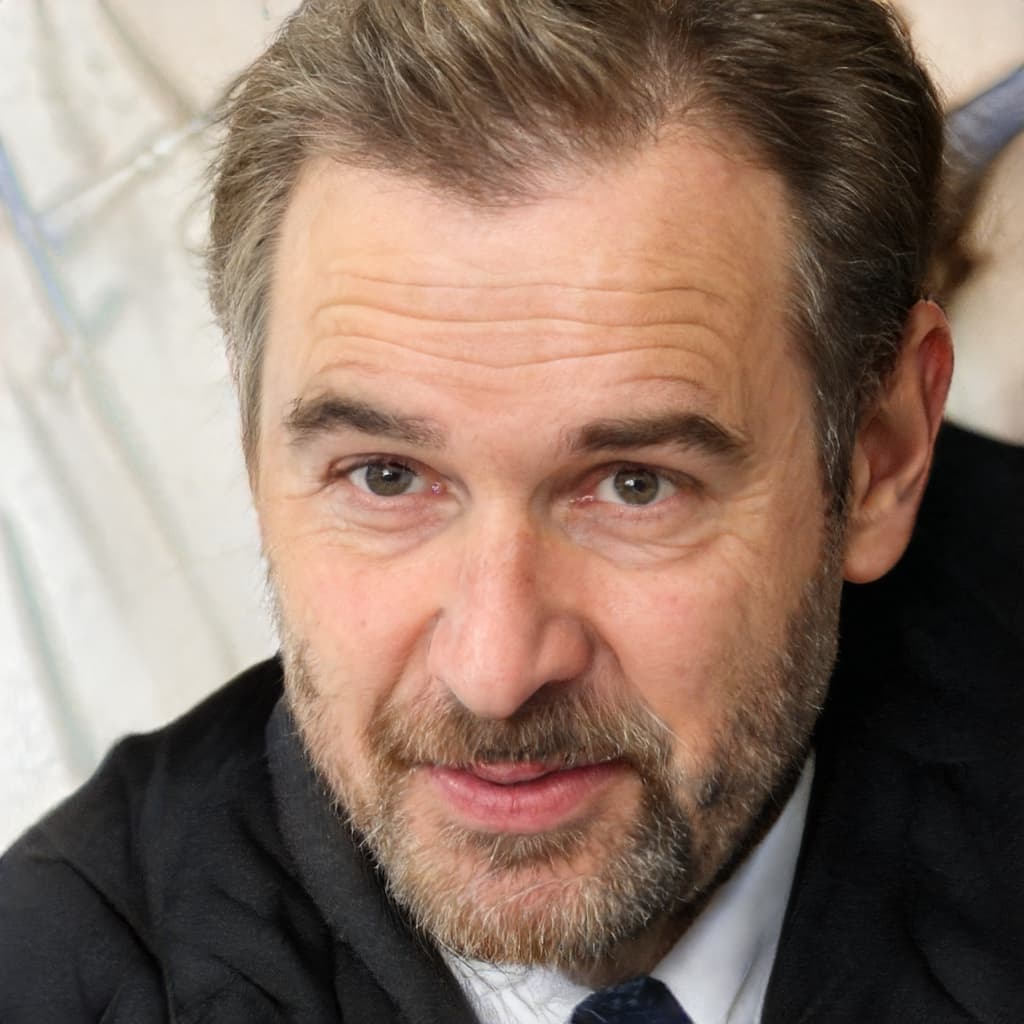 Hello! My name is Chris, and I am the founder of Yard Floor. When I was a toddler, my family had a lush green lawn. I was at the center of caring for and maintaining this lawn and even proceeded to take an associate's Degree in landscaping. I am here to share my years of experience with you – be it repairing your mower/tractor or caring for your lawn.