Looking to introduce your little one into motorsports with an affordable and safe ATV? Since kids love to explore the outdoors, a 4-wheeler can help them participate in healthy outdoor activities.
Unfortunately, 4-wheelers are prestigious vehicles that come at a higher price. Moreover, the market is full of 4-wheelers, so choosing one that suits your budget and your child's needs can be challenging. You don't want to buy a quad for the wrong age or size.
Luckily, you don't need to scour the market looking for a cheap and high-quality ATV for your kid. This article provides seven cheap 4 wheelers under 500 dollars to choose from.
Uenjoy 12V Kids Electric Quad is one of the best ATVs under 500 dollars to gift your little one. The quad is suitable for kids aged 3-8 years who want to enjoy exploring the outdoors.
As a beginner rider, your kid will be safe operating this 4-wheeler. The manufacturer installs safety features, including a slow start and high and low-speed selections. Its wear-resistant wheels provide traction when riding on any terrain. The wheels are also durable and require less maintenance.
Whether driving it on dirt, sidewalks, grass, or driveways, the Uenjoy Kids Quad has reliable power and speed. Its 12V battery will run for 1-2 hours when full. With the quad's 2-speed selections, your kid can enjoy riding at a maximum speed of 3.7 mph.
The 4-wheeler is also easy to start, thanks to its start button. It also features a highly responsive electric foot pedal, a handler, and brakes to offer safe rides. Your kid can easily turn the ATV left or right and move forward or backward.
This quad has other ergonomic features to boost riders' experience. It has a USB port and Bluetooth connectivity for riders to play their favorite music while on the go. Riders can enjoy using a working radio, built-in horns, and LED headlights.
Pros
Powerful 12V motor
LED headlights
Built-in music, Bluetooth, radio, and USB support
User-friendly start button
Cons
Fewer operation hours in full battery
If you prefer 4-wheelers with realistic appearances for your kid, this 4-wheeler should be worth considering. It's best suited for kids aged 3-8 years interested in exploring the outdoors.
The ATV can handle dirt, grass, and driveways thanks to its powerful, rechargeable 12V battery and large wheels. Riders can operate the ATV for 1.5-2 hours per full charge. Its two-speed selections allow riders to choose high or low speed.
If safety is your top concern when choosing an ATV under 500 dollars, the 12V Kids Ride-On 4-Wheeler Quad has you covered. Beginners can select the low speed and operate it on any terrain without worrying about traction problems. The ATV's large, treaded wheels and 4-wheel suspension make it a safe vehicle.
With a maximum speed of 3.7 mph, this ATV from Best Choice Products is fantastic for outdoor exploration. It features a foot pedal accelerator and reverse function to ensure more realistic rides. It has a black finish, LED headlights, and a horn.
While riding, kids can listen to the radio or connect their devices via Bluetooth. The ATV's built-in AUX outlet and cable allow riders to plug in their devices.
Pros
Anti-slip, treaded wheels
Bluetooth connection
LED headlights and a horn
It takes less time to recharge the battery
Cons
Holds less weight capacity
If you're buying a quad for your daughter, the Power Wheels Trail Racer is an excellent choice. It's suitable for kids aged 3-7 years ready to explore backyards or gardens.
The 12V battery powers this ATV, conquering gravel, grass, dirt, and other challenging terrain. Its drive system and large wheels make this 4-wheeler more realistic.
When looking into cheap 4 wheelers under 500 dollars, it's wise to consider the carrying capacity. This quad is ideal for individuals with more than two kids. It has two comfortable seats and a well-designed structure accommodating two young riders.
The seats are close to the ground level to keep the rider safe and comfortable. Two metal sidebars support and secure the riders while exploring outdoors.
The power-lock brakes and high-speed lock-out give parents the peace of mind of knowing their kids are safe on this quad. Its maximum forward speed of 5 mph and reverse speed of 2.5 mph makes the 4-wheeler more kid-friendly.
If your kids want to go and play in the backyard, they can keep their toys in the ATV's storage under the hood.
Pros
Requires less assembling
Two seats for two kids
Two metal sidebars to support riders' hands
Wheels with multi-terrain traction
Cons
It has fewer features to keep the kids entertained
The COLOR TREE Kids ATV is an excellent choice for riding on the beach, park, grassland, or any outdoor ground. It's a feature-rich 4-wheeler for children aged 3-8 years. One thing you'll love about this quad is its 4WD. This feature allows it to handle any terrain at any time.
The 4-wheeler features a 12V battery that allows a drive time of up to one hour. Its 35W motor is powerful enough to achieve a maximum speed of 5 mph. This speed is safe enough for your kids to explore any outdoor ground safely.
The 4-wheeler is also easy to ride. The rider should press the power button and select high or low speed. Next, riders can choose the forward or reverse option by pressing a switch. The control handle and foot pedal are user-friendly for any young rider.
To guarantee safety, the manufacturer equips this ATV with wear-resistant wheels, which are large enough to offer stability. The leather seat features a high back support, making riders more comfortable and secure.
Other exclusive features include a USB port, Bluetooth connectivity, built-in radio, realistic lights, LED lights, and a horn.
Pros
Built-in features like radio, USB port, and Bluetooth
High back support
Safe steering handle
4WD design
Spring suspension
Cons
Less operation time
Lower acceleration speed
The Rollplay Powersport ATV is a user-friendly quad for kids aged 3-11. Like other cheap 4 wheelers under 500 dollars, this quad is ideal for kids exploring backyard terrains. Its 12V rechargeable battery allows it to handle grass and hard surfaces.
This 4-wheeler features a foot pedal accelerator that allows young riders to be in control. It comes with other realistic features like headlights, realistic sound, and rubber tire strips. The oversized wheels provide added traction on challenging terrain.
The Rollyplay Powersport ATV is an excellent choice if you prefer rider safety. Its low forward speed of up to 3 mph and reverse speed of 2.5 mph make riding safer.
The ATV will be your child's companion for many years. It has a solid structure and can run for years without replacing parts.
Pros
Requires less assembling
Wheels offer extra traction
Made with high-quality materials
Ideal for older children aged up to 13 years
Cons
Lower maximum speed
No exclusive features like radio, Bluetooth, or USB port
Costzon Kids ATV is a high-quality 4-wheeler for boys and girls aged 3-8 years. It has a 12V rechargeable battery and two drive motors that allow the ATV to reach up to 5 mph. This speed is safe for young riders tackling brick, grassy terrain, and asphalt roads.
Whether experienced or inexperienced, riders can press the start button and choose from high or low speed. They can also switch from forward to reverse to enjoy different riding experiences.
When it comes to the rider's safety, this ATV under 500 dollars has something for all young riders. It features a high back support to enhance comfort and safety. Riders can use the safety harness to ensure safety while riding in challenging terrain. Its wear-resistant wheels are wide to provide great stability on all terrains.
The 4-wheeler has exclusive entertainment features like AUX input and a USB slot. You connect smart devices to let your young rider listen to music and stories.
Pros
Safety harness for more protection
Spring suspension for smooth rides
Built-in music and stories
Reliable wheels
Strong and sturdy
Cons
It takes longer to assemble
If you have a kid aged 3-5 years, the Kid Trax Caterpillar ATV can be an excellent choice. It's an affordable 4-wheeler under $500 with realistic features. Some include LED headlights, a foot pedal, engine sounds, and a real horn.
This quad lets your young rider explore the backyard, park, and neighborhood. Its 6V battery will keep it running with a max speed of 2.5 mph.
If the battery gets drained, you can use its wall charger to recharge it for up to 10 hours. If you leave it charging at night, you'll have the ATV ready to tackle more terrain.
The ATV features large tires with Power Trax rubber traction to ensure riders explore all terrains.
Pros
Easy to assemble
Realistic features like engine noises and horn
Large wheels to provide stability
Less charging time
Cons
Less speed
No entertainment features like Bluetooth and USB port
Final Thoughts
The ATV market has many cheap 4 wheelers under 500 dollars for young outdoor enthusiasts. However, choosing an ATV for your little one can be an uphill task. Our list has everything you need if you want an affordable and reliable ATV that suits your young rider's requirements.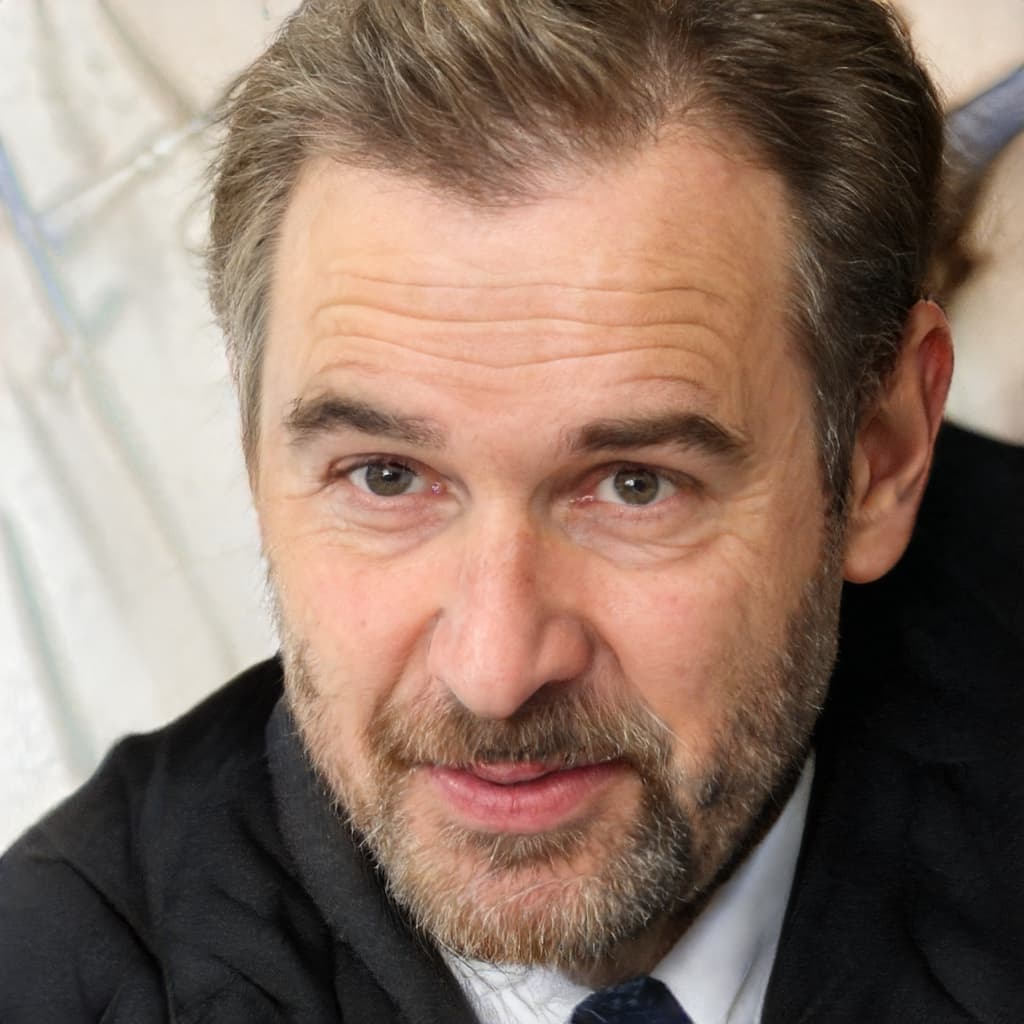 Hello! My name is Chris, and I am the founder of Yard Floor. When I was a toddler, my family had a lush green lawn. I was at the center of caring for and maintaining this lawn and even proceeded to take an associate's Degree in landscaping. I am here to share my years of experience with you – be it repairing your mower/tractor or caring for your lawn.