A small yard shouldn't stop your kids from having outdoor play and exercise. You can get them a versatile swing set for small yards where they can play for as long as the weather allows.
The best swing sets for small yards are compact and offer various play options for kids to keep them engaged. For example, the Gorilla Playsets Five Star II Space Saver swing set for small yard provides more than five play activities to keep your children engaged for as long as possible.
You can also choose a minimal swing set with just swings for toddlers or based on the construction materials. Below are the best swing sets for small yards.
Backyard Discovery Little Brutus Heavy-Duty Metal A-Frame Swing Set – Best Metal Swing Set
Backyard Discovery is among the best outdoor playset manufacturers in the market. They offer products for all yard sizes and different price points.
The Little Brutus Heavy-Duty Metal A-Frame Swing Set is the perfect swing set for small yards that want a high-quality and durable swing but are okay with fewer play features. The frame of this swing set is heavy-duty powder-coated steel that's both low-maintenance and durable.
The A-shaped frame gives it stability. In addition, the swing has molded and anchored feet to ensure the swing remains anchored when your child swings.
The swing comes with two belt swings and a web disc swing. The swings can collectively hold a weight of up to 450 pounds. The swing's chains have fully coated chains to prevent snagging and pinching.
Assembly and installation are simple, but you need at least two people to install the swing. It also comes with a 5-year limited warranty if you use it in a residential setting.
Dimensions 12'2" X 6'8" X 6'6" 
Minimum space required 24'2" X 18'8"
Suitable age 3 – 10 years
Pros
Made from durable steel
Can withstand prolonged exposure to the elements
Low maintenance
Offers great stability due to its A-shaped frame
Easy assembly
Cons
Requires at least two people for easier installation
Gorilla Playsets Five Star II Space Saver – Best for Versatile Play Options
The Five Star II Space Saver is the perfect swing set for small yards. This space-saving swing set measures 10' x 13'6" x10'6" ft. when assembled and requires a clearance of at least 4' around the play set. With a yard of at least 400 sq. ft., you can comfortably entertain your kids with this versatile playset.
At a weight of 622 pounds, this swing set can hold a maximum of 800 pounds, making it ideal for children of up to 11 years.
Despite its compact size, it offers your child a variety of play options to keep them engaged throughout their play session. It includes:
An Alpine wave slide
A rock wall with a climbing rope
A belt swing
 A play deck
Trapeze swing
A tic-tac-toe panel
A chalkboard
A semi-enclosed clubhouse 
A play telescope
A steering wheel
The swing set comes with all the necessary hardware and lumber. The wooden parts are high-quality cedar with a red finish.
With the right care and maintenance, the swing set can last between 10 and 20 years, and you have a ten-year limited warranty on the lumbar.
The installation process could take a few hours, but with the simple and easy-to-follow manual, it should be easy, even for non-handy parents. The lumbar pieces are pre-cut, pre-sanded, and pre-stained, and the beams are pre-drilled to simplify the installation process.
This swing set incorporates safety into its design. The support beams are 6" wide to provide strength and stability. Swing chairs have a soft rubber coating to prevent pinching, and the chains have a coating to protect your child's hands. Your kids can also access the play deck through a safe entry ladder or the rock wall equipped with a climbing rope.
Dimensions 10'W *13'6" D * 10'6"H
Minimum space required: 22' X 25'6"
Suitable for ages 3-12
Pros
Takes up minimal yard space
Made with high-quality cedar wood
Can last many years
Suitable for a wider age group
Offers multiple activities for your children
Cons
Relatively pricey
Some people find assembly time-consuming and difficult
May not fit in tiny yards
Wood requires regular maintenance through staining, tightening loose screws or bolts, and replacing worn-out parts
Little Tikes Clubhouse Swing Set – Best For Small Children
Little Tikes Clubhouse Swing Set is the best swing set for small yards and toddlers. Its lightweight plastic material can withstand the weight of small children and the elements.
Although short, it has climbing tools to help children reach the clubhouse. On one side of the clubhouse is a rope ladder, while the other has a step ladder and climbing wall.
The play features for this swing set include:
A three-foot climbing wall
A slide 
Two swings
A rope ladder
This slide has multiple safety mechanisms to keep your children safe as they play. It is only three feet high, reducing the risk of your child falling from an elevated height. However, the set is open on all sides, meaning the children need parental supervision when playing.
The swing set comes with a pictorial assembly guide to simplify the process, which takes about two to four hours.
Dimensions: 143.5" L X 68" W X 76" H
Suitable age 1-5 years
Pros
Affordable
Best size for toddlers
Made from durable plastic
Offers toddlers a variety of activities
Cons
Not suitable for families with older and younger children
Though durable, the plastic eventually wears out due to the elements
Limited weight limits
The swing set may not be as sturdy, creating a safety hazard for children
Lifetime Monkey Bar Adventure Set – Best for Durability
Lifetime's Monkey Bar Adventure Swing Set is perfect for small yards. It's packed with exciting features to keep your child engaged.
This swing set for small yards comes with monkey bars, three belt swings, a trapeze bar equipped with gym rings, a 9' wavy slide, and a fire pole.
It incorporates child safety in the design, using soft rubber gripped chains to prevent pinching or snagging. This swing set also includes an A-shape anchorage for stability, even without adding a concrete base.
Its construction makes the swing set strong, durable, and safe. The swing set has a heavy-duty galvanized powder-coated steel frame for durability.
It's built with UV and weather-resistant materials to prevent heat retention, fading, rust, and weather damage. The swing set has rounded or plastic-capped edges to prevent injuries.
This swing set is easy to install. It comes with a detailed manual highlighting the installation requirements and the steps to follow when installing the Monkey Bar Adventure Swing Set.
You should install the swing set in a clear, flat, debris-free yard with at least 6 feet of clearance around the swing set for safety. The installation process takes about 4-6 hours.
Dimensions: 17'7" X 14'1"
Minimum Space Requirement: 33'5" X 26'10"
Suitable Age: 3-12
Pros
Durable
Offers a variety of engaging physical activities
Stable and safe
Cons
Costly
Assembly may be time-consuming
The set eventually wears down due to exposure to the elements
Creative Playthings Concord Swing Set – Best Wooden Swing Set
Creative Playthings have a wide collection of swing sets for small yards. Their swing sets come with various play features and different price points. For example, the concord swing set is an all-wood space-saving set designed to hold up to 220 pounds.
Due to its structural integrity and strength, Creative Playthings uses Southern Yellow Pine, the same wood used in residential homes and decks. They treat the wood with NatureWood® products and finish with Sherwin-Williams water-repellent stain to protect the swing set from the elements.
In addition to the strong wood used in construction, the Concord Swing set has an A-frame that gives it additional stability when installed. The frame supports three belt swings and a trapeze bar with gym rings. This play set comes with an easy-to-follow installation guide.
Dimensions 13' X 9' X 7'
Minimum space required 25' X 21'
Suitable age 2-12 years
Pros
Made from the strong and durable Southern Yellow Pine
Easy assembly
Takes up less space
Cons
Backyard Discovery Oakmont Swing Set – Best for Quality Construction
The Oakmont Swing Set is perfect for families who want a long-lasting, well-constructed swing set for small yards. This swing set is all cedar, making it rot-resistant and durable. The lumbar parts come pre-cut, pre-stained, and stamped with the piece number for easy installation.
The plastic parts of this small yard swing set have a UV coating to protect them from sun damage and fading. 
In addition to its robust frame, the swing set offers your child a variety of play options, such as:
A lower clubhouse with a snack bar, snack window, door, and bench
An upper deckhouse of up to 4'Ft high with a flat step entry ladder and a heavy-duty canopy
Two belt swings
A trapeze bar
An 8ft Speedy slide
This swing set is one of the easiest to install. It comes with simple assembly instructions. You can also access 3D interactive assembly instructions through the BILT app. All parts of the swing have labels on them for simpler installation. You can also install alternative play items, including toddler and trapeze swings.
The swing comes with several safety features. It has an anchor system to hold the swing set to the ground for stability. It is ASTM-tested to ensure that it meets all the regulations for children's play equipment.
Dimensions: 14'1" X 11'2" X 8'7"
Minimum space required 23' X 26'
Suitable age 3-10 years
Pros
Multiple activities for children of different ages
Strong cedar construction
UV protection for durability
Easy installation with written and 3D instructions
Affordable
Cons
Requires regular maintenance such as staining and wood sealing
Swing-N-Slide Ranger Plus Wooden Swing Set – Best for Affordability
The Swing-N-Slide Ranger Plus Swing Set is the perfect way to introduce outdoor play to your children. It's a robust set made from cedar lumber to give you durability and weight support of up to 595 pounds.
Play features on this small yard swing set include:
A trapeze with gymnastic rings
A sliding deck with a canopy wall, wave slide, and climbing wall
Two swings, each capable of supporting up to 111 lbs. and coated to prevent pinching
While the play features for this set are fewer, they are good enough for its price.
The swing set comes with easy-to-follow assembly instructions, complete with images and word descriptions of each step in the assembly process.
The Swing-N-Slide Ranger Wooden Swing Set for small yards comes with a one-year limited warranty for accessories that develop structural defects under normal use and conditions.
Dimensions: 9'5" X8' X 7'
Minimum space required 21'5" X 26'8"
Suitable age 2-10 years
Pros
Affordable
Made from durable cedar wood
Easy installation
Cons
Factors To Consider When Purchasing the Best Swing Sets for Small Yards
The first thing to consider is the size of your yard. Swing sets come in varying dimensions with distinct space requirements. When choosing a swing set for a small yard, consider the dimensions of the swing set and the required safety zone.
The safety zone is the minimum clearance distance around a swing set. Swing sets should not be less than 4 feet, but 6 ft is the recommended safety clearance. Measure your yard to get an idea of what swing set would fit.
Another consideration is the assembly and installation time. Most swing sets require assembly once bought. Some manufacturers offer assembly at a fee. However, you can assemble them yourself from the directions provided.
Finally, consider your children's ages, weight, height, and interests. Most swing sets have age and weight limits. Some are for small children and toddlers, while others are for older children. If you have children of varying ages, choose a swing set with many play activities, has a higher weight limit, and accommodates older children. Always check the product description when picking a swing set for your children.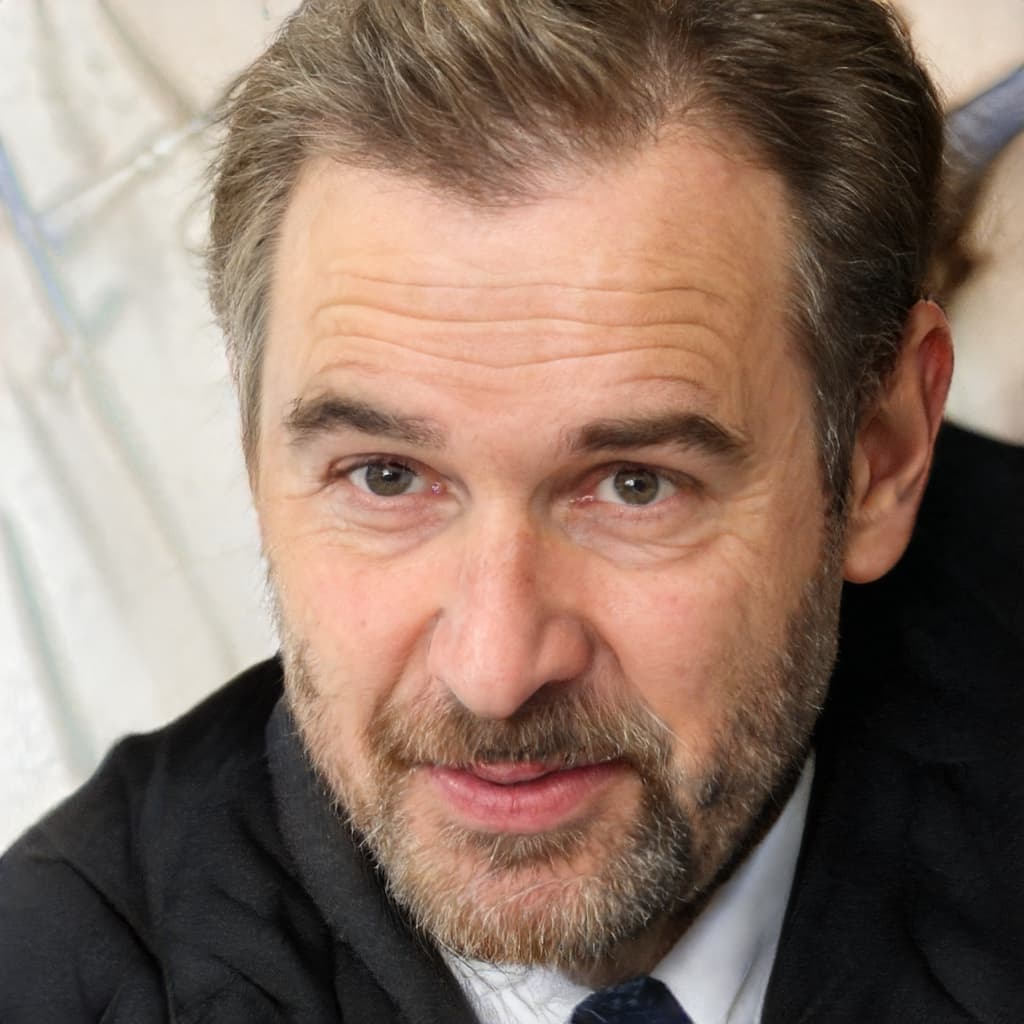 Hello! My name is Chris, and I am the founder of Yard Floor. When I was a toddler, my family had a lush green lawn. I was at the center of caring for and maintaining this lawn and even proceeded to take an associate's Degree in landscaping. I am here to share my years of experience with you – be it repairing your mower/tractor or caring for your lawn.