A zero-turn mower's seat can make or break a mowing experience. If your mower has a subpar seat, you will likely succumb to lower back injuries and muscle sprains when tackling rough sections of your yard.
The good news is that you can install a more comfortable suspension seat on your mower. The best suspension seat for zero turn mower provides comfort and smoother rides. It reduces shocks and vibrations, allowing you to mow larger sections.
Since many zero-turn mower suspension seats exist, we'll help you choose the right one. We'll look into each seat's size, maximum weight capacity, comfortability, and adjustability so you can make an informed decision.
Best Zero Turn Suspension Seats: At a Glance
Below is a comparison table that previews our top suspension seats for zero turns. You'll find key features and specs of each seat to compare and pick the ideal match.
Let's now discuss these suspension seats in detail.
Do you prefer a zero-turn suspension seat that offers more than comfort and safety while riding?
The Black Talon Highback Suspension Seat features an ergonomic design to suit all mowing enthusiasts. The seat has a suspension system and a folding armrest to guarantee comfortable rides. It also features seat belts for safety when mowing on rough or uneven grounds.
The black vinyl cushion is seamless and UV-protected to ensure it retains its physical appeal when exposed to direct sunlight. The contours on the vinyl cushion allow water to drain while ensuring efficient airflow.
The seat is 25" x 21" x 19" and weighs 43 pounds. It's best suited for adults and can accommodate a maximum weight capacity of up to 286 pounds.
Pros
Easy to mount
High back seat
Foldable armrest
UV-protected
Cons
When tackling challenging yards, you need the best suspension seat for zero turn mower that offers maximum comfort. Thankfully, Vevor has you in mind when designing their Universal Tractor Suspension Seat.
This seat is sturdy and comfy, thanks to its steel frame, polyurethane foaming, and waterproof PVC leather. The backrest is adjustable to create a more comfortable working space. Moreover, the seat has two ergonomic D-shaped handles to maximize comfort.
The suspension seat guarantees durability, thanks to its resilient PVC leather. You don't have to worry about damage from sun and water exposure.
If you're concerned about safety while riding, the seat comes with a user-friendly seat belt and an effective absorber.
The seat is 22.4" x 20.1" x 14.2" and weighs 67 pounds. It's a heavy-duty seat with a maximum load capacity of up to 286 lbs. You can install this seat on your tractors, backhoes, mowers, excavators, and dozers.
Pros
Shock absorbing ability
Hassle-free installation
Sturdy seat
Adjustable design
Cons
The Rotary 14845 Comfort Ride Mower Seat is a versatile seat for Toro, Ariens, Exmark, or Bobcat zero turns. It features an adjustable design to offer a comfortable mowing experience to all users.
This Comfort Ride Mower Seat is made of a 14-gauge metal frame, making it sturdy and durable. You can tackle rough terrain for years without encountering issues with the seat. The seat has sturdy vinyl upholstery and armrests to keep the rider more comfortable.
It's waterproof, thanks to its vinyl cover, and will withstand heat from the sun without sacrificing its physical appeal. Moreover, this seat has a charcoal gray hue that matches most zero-turn mowers' colors.
Regarding size, this seat is 26" x 27" x 23.5" and weighs 34.2 pounds. You can use it with Rotary's 12530 ultra-low profile suspension. However, the company sells the suspension kit separately.
Pros
Sturdy metal frame
Armrests
Vinyl upholstery
Compatible with most zero turns
Cons
If you prefer more economical zero-turn suspension seats, the Complete Tractor 3010-0000 seat has you covered. It is a wrap-around seat suited for small to large zero turns. It has a thick high-density cushion and armrests to offer comfort while tackling rough spaces.
You can adjust the seat to five positions at the base to provide multiple comfort levels while mowing. Moreover, the seat has a sliding base that you can move to suit your riding needs.
Complete Tractor designs its suspension seats with reliable material that can withstand any weather condition. Their 3010-0000 seat is waterproof and doesn't lose its physical appeal due to sun exposure.
The seat is 21" x 13" x 15.8" and weighs 35 pounds. It features an adjustable spring suspension to accommodate weights ranging from 110-264 pounds.
You will enjoy a 1-year warranty to protect your seat after purchase. If the seat develops defects within the first year of purchase, Complete Tractor will provide you with a replacement.
Pros
Meets OEM specifications
Adjustable for up to five positions
Waterproof
Compatible with most zero-turn mowers
Cons
If you're looking for a high-quality seat that suits your needs, the Proride Suspension Seat can make an excellent choice. It's the best suspension seat for zero turn mowers thanks to its ultra-comfort cushions and lumbar support.
If you have lower back problems that worsen after mowing, you can rely on this seat for smooth and comfortable rides.
The seat features a shock absorber and EVC anti-vibration control to provide smooth rides. Moreover, it has adjustable armrests and a 3-inch travel suspension for extra comfort.
This suspension seat comes with an integrated ICP bar for attaching the seat belt. When riding on bumpy or uneven spaces, you can attach a seat belt to keep yourself safe
Trac Seats designs their suspension seat with durable sewn vinyl that keeps the suspension water and dust-free. The seat is 24" x 25" x 28" and weighs 62 pounds.
Pros
Offers smooth rides on bumpy yards
Protects riders from lower back pains
Keeps the suspension water and dust-free
Compatible with many zero turns, compact tractors, backhoes, and telehandlers
Cons
If you're looking for a premium, high-quality suspension seat for your zero-turn, the Highback Low suspension tractor seat might be an excellent choice.
This seat from TICSEA gives you the utmost comfort and safety. It features adjustable armrests, a headrest, and a 3-level height suspension.
The retractable seat belt features emergency locking to keep you safe while riding on challenging terrain. The seat is sturdy, thanks to its firm steel plate. The ultra-high rebound polyurethane foam keeps you comfortable when riding in uneven spaces.
You'll also love this seat due to its high-quality PVC leather that's resistant to water and high temperature.
The TCSEA Highback Low Suspension Tractor Seat is 22.83" x 20.87" x 15.75" and weighs 56 pounds. It's, therefore, a versatile seat that you can install on riding mowers, tractors, forklifts, excavators, and dozers. The seat's maximum weight capacity ranges from 110-330 pounds.
Pros
You can install it on any zero-turn mower
Comfortable and safe
Can accommodate more weight
Durable
Cons
It comes at a higher price
Relatively heavy
Buying Guide for Zero Turn Mower Suspension Seats
Buying the best suspension seat for zero turn mower requires considering some factors. Below we'll offer tips to help you buy a zero-turn suspension seat that matches your needs.
Price
The price comes into play every time we're shopping for a product. When buying a suspension seat for your zero-turn, always compare prices to know which suits your budget.
The list above provides budget-friendly but reliable suspension seats for zero-turn mowers. You'll also find premium-quality suspension seats at higher prices.
Comfort
The best suspension seat for your zero-turn should offer comfort while riding. Some seats listed above have adjustable armrests and headrests to ensure ultimate comfort while riding. Look for a seat with a high-density cushion and shock-absorbing ability.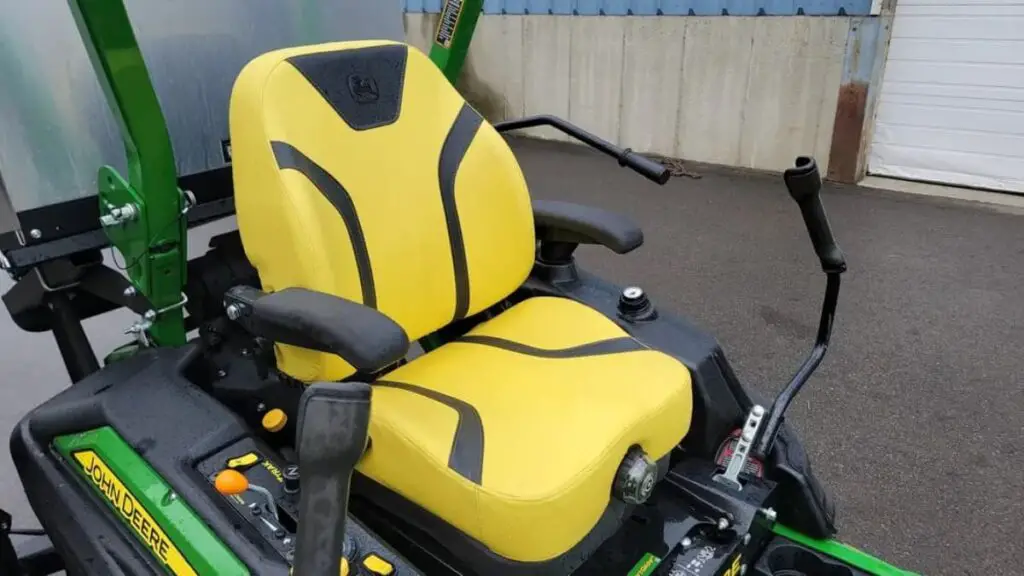 Compatibility
Before buying a suspension seat, ensure it's compatible with your zero-turn mower. Some companies will state that their seats are 'universal,' but they might not fit all zero turns. So, check the mounting holes to ascertain that the seat is compatible with your mower.
Quality Materials
Choose a suspension seat whose materials guarantee comfort, safety, and durability. Inspect the body frame, cover, and cushion to see if they meet your desired qualities. Most seats on our list are made of steel frames and PVC. Ensure the seat cover is water and heat-resistant.
Verdict
We hope this piece helps you find the best suspension seat for zero turn mower. The goal is to look for a suspension seat that offers maximum comfort, safety, and a tremendous mowing experience.
After reviewing the suspension seats above, the TCSEA Highback Low Suspension Tractor Seat is the best option overall. It's a premium, high-quality suspension seat that you can install on any zero-turn. Remember to compare this seat with the rest to determine if it's a worthy choice.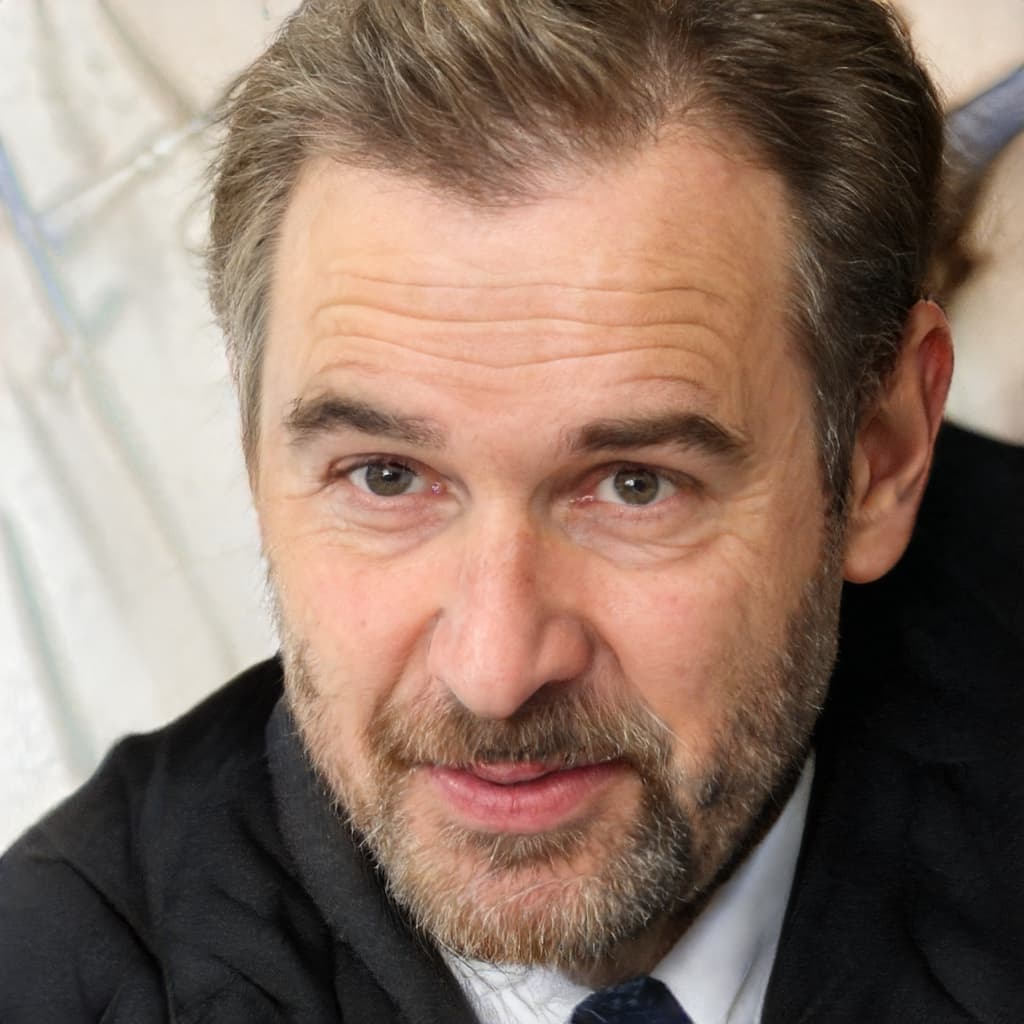 Hello! My name is Chris, and I am the founder of Yard Floor. When I was a toddler, my family had a lush green lawn. I was at the center of caring for and maintaining this lawn and even proceeded to take an associate's Degree in landscaping. I am here to share my years of experience with you – be it repairing your mower/tractor or caring for your lawn.