America is one of the top producers of tractors in the world. It is home to many recognized tractor brands like John Deere, Messey Ferguson, and Case IH.
These tractors have a vast global market thanks to the availability of genuine, high-quality parts and effective consumer protection.
If you're looking for an American-made farm tractor, you'll want to choose one that suits your needs. So, what tractors are made in the USA? Join us as we explore the six most iconic American made tractors you can find on the market.
John Deere Tractors
Brand: John Deere
Headquarters: Moline, Illinois
John Deere tractors are popular tractors made in America. They're versatile, high-performance, and efficient tractors in the agricultural and construction industries.
John Deere tractors have advanced features, including an upgraded transmission system, impressive PTO, and a high hydraulic system. The brand aims to offer tractors that deliver premium comfort and reduced operational costs. Their tractors are available in America, Europe, Australia, Asia, and Africa.
Homeowners seeking American made garden tractors can choose from the brand's wide range of machines. The John Deere brand guarantees a suitable tractor for everyone, regardless of the farm task. Below are tractors you'll find in the brand's product line:
Compact tractors: They include 1, 2, 3, and 4 series with horsepower ranging from 22.4-65.9
Utility tractors: They have 5 and 6 series with horsepower ranging from 50-250
Specialty tractors: Available options are low clearance, high clearance, and narrow series with horsepower ranging from 75-155
Row crop tractors: They include 8RT, 6, 7R, and 8R, series with horsepower ranging from 110-410
4WD tractors: Available options are 9R, 9RT and 9RX, 9R and 9RT series with horsepower ranging from 390-640
Massey Ferguson Tractors
Brand: Massey Ferguson
Headquarters: Duluth, Georgia
Massey Ferguson tractors are American made tractors used in the agricultural industry. They offer incredible versatility while performing well on farms around the world. Moreover, their design reflects convenience and durability.
The brand invests in innovative tractors with advanced technology to suit the 21st-century consumer. Their tractors feature optimized engines, hydraulics, and transmission to minimize fuel consumption and maximize output. With a Massey Ferguson tractor, you don't have to worry about high operator workload or compromising the environment.
Massey Ferguson tractors have a huge market in the USA, UK, Asia, and Africa. You can look for your favorite tractor from the MF series, such as 8700, 7700, 6700, 5700, 4700, 7s, 6700R, 300 Xtra, and 200 Xtra.
Case IH Tractors
Brand: Case IH
Headquarters: Felton, Delaware
A Case IH tractor can be your best bet if you prefer diesel tractors for your farm. Despite running on diesel, Case IH tractor engines have clean-diesel technology to minimize emissions. Additionally, this technology improves the engine's overall performance and lifespan.
Case IH tractors are versatile and reliable in many farm applications. All models come with a wet clutch and hydraulic pump to suit various environmental conditions. You'll also find user-friendly features such as a high-visibility roof panel, HVAC systems, and ROPS configurations.
The brand groups its tractors into the following families:
Steiger Series: 4WD tractors with 467-699HP
Maxxum Series: All-purpose tractors with 116-150HP
Magnum Series: 4WD tractors with 180-400HP
Farmall Series: They include compact, utility, and specialty tractors.
Puma Series: Multipurpose tractors with 150-240HP
Vestrum Series: All-purpose tractors with 100-130HP
Bobcat Tractors
Brand: Bobcat
Headquarters: West Fargo, North Dakota
Bobcat tractors are popular landscaping and agricultural tractors made in the USA. They're available as compact and sub-compact tractors with horsepower ranging from 21-58. These tractors are easy to operate and maintain.
If you're looking for an affordable American made tractor for your landscaping or farm work, a Bobcat tractor has you covered. The brand designs tractors powerful enough to tackle light to heavy-duty tasks around properties or farms. These tractors are versatile and durable despite working in demanding environments.
Tractor models have a 4WD pack making it compatible with your attachments. These tractors have some of the best features, such as hydrostatic transmission, ergonomic seats, sound-deadening technology, and a ROPS system.
Below are some of the best Bobcat tractors you can use on your farm or home:
Sub-compact tractors: They include CT1021 HST and CT1025 HSTD.
Compact tractors: They include CT2025 HST, CT2035 MST, CT2040 MST, CT2535, CT4045 SST, and CT4045 HST.
Challenger Tractors
Parent Company: AGCO
Brand: Challenger
Headquarters: Jackson, Minnesota
Challenger tractors are high-performance equipment designed for large-scale farmers. These American made tractors combine a strong build and intuitive technology to handle any demanding field work. They offer increased operator comfort, hitch system options, and high-performance hydraulics.
Caterpillar Inc. manufactured Challenger tractors from 1986 until it sold the brand to AGCO in 2002. These tractors feature Caterpillar diesel engines and AGCO power-branded engines. They also boast an improved track and chassis system and operator-friendly cab for smooth operations.
Challenger tractor engines offer tremendous power to handle even the toughest field tasks. They are also fuel efficient despite working in challenging environments. If you're looking for a Challenger tractor, you'll find models like MT400E, MT500E, MT600E, MT700, MT800E, and MT1000.
Tuff-Bilt Tractors
Brand: Tuff-Bilt
Headquarters: Walthill, Nebraska
Tuff-Bilt tractors are small and lightweight tractors made in the USA. Their user-friendly design makes them among the simplest tractors to operate. Additionally, these tractors are versatile, efficient, and durable.
Depending on the model, Tuff-Bilt tractors might have a 2- or 3-point hitch to support your implements. This great feature allows farmers to make fewer trips in their operating fields despite working with smaller tractors.
These tractors consume less fuel, burning about one gallon hourly. They're also simple to repair as they require no specialty tools. Whether you're a small-scale or large-scale farmer, you can use this tractor to minimize operational costs.
Tuff-Bilt models work on air-cooled diesel engines and EFI gasoline engines. The brand tractor models include K18-44-60, H-21-44, and K18-44.
Final Thoughts
The most iconic American made tractors include John Deere, Massey Ferguson, Bobcat, Case IH, Challenger, and Tuff-Bilt tractors. They're versatile, powerful, and efficient tractors designed to handle the most challenging tasks at home or on farms.
Whether looking for a landscaping or farm tractor, the above tractors suit your needs. You can choose your best option for product lines by visiting the tractor brands' websites.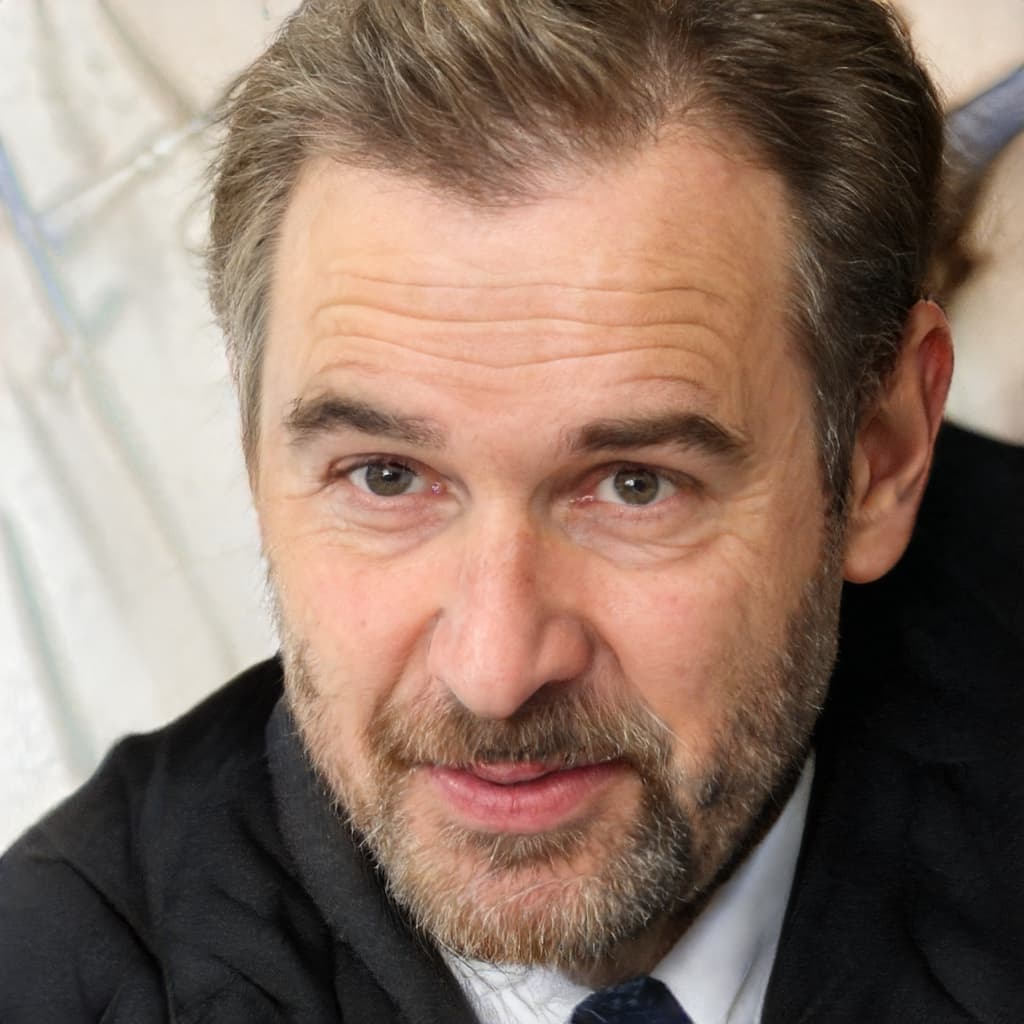 Hello! My name is Chris, and I am the founder of Yard Floor. When I was a toddler, my family had a lush green lawn. I was at the center of caring for and maintaining this lawn and even proceeded to take an associate's Degree in landscaping. I am here to share my years of experience with you – be it repairing your mower/tractor or caring for your lawn.